 People Directory
Find a Mastodon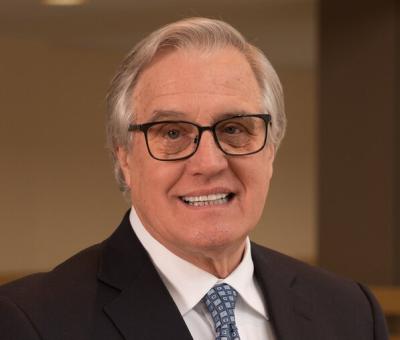 James McHann Jr
Clinical Professor of Management
Department of Management and Marketing
James McHann Jr
Clinical Professor of Management
Department of Management and Marketing
Dr. McHann earned a PhD from the University of Aberdeen, Scotland in the field of philosophical hermeneutics (the theory of how human beings understand meaning communicated across time, languages and cultures and therefore learn in constantly changing contexts). He also holds an MBA from the Kellogg School of Management at Northwestern University with emphases in strategy and global marketing, and he has completed postdoctoral studies in management and marketing at Tulane University.

Dr. McHann has blended these studies, along with over fifteen years of general management experience at the President & CEO level, into a forte in how organizations may continuously assess their strategic posture, learn from their strategic and operational experiences, and manage change into more positive futures.

Dr. McHann has done management consulting work in strategy formation & planning, strategic marketing, building learning organizations, change management, performance improvements and process management for organizations as diverse as General Motors and Cincinnati Children's Hospital & Medical Center.

In 2011 he was invited to serve as a Visiting Scholar in the School of Economics, Business, and Law at the University of Gothenburg, Sweden. In 2012 he was nominated for the U.S. Professor of the Year Award. In 2013 he served as a Fulbright Scholar in India. Earlier in his career, Dr. McHann served as the president of two institutions of higher education. He also has startup business experience and has lived and worked in Europe, Asia, and Africa.