People Directory
Find a Mastodon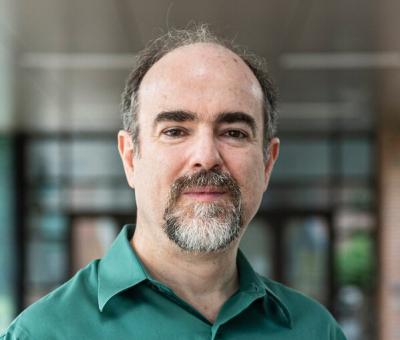 Hamilton Tescarollo
Professor of Music / Director of Keyboar
School of Music
Hamilton Tescarollo
Professor of Music / Director of Keyboar
School of Music
Since his debut with the São Paulo State Symphony Orchestra (OSESP), pianist Hamilton Tescarollo has performed as both soloist and collaborative artist in the United States, Canada, Europe, and South America. Recent performances have taken him to concert venues in Argentina, Austria, Brazil, Croatia, France, Germany, Hungary, Slovakia, Slovenia, Spain, and multiple US states. He has appeared in international music festivals such as Orford (Canada), Eleazar de Carvalho (Fortaleza, Brazil), Cascais (Portugal), Saarburg (Germany), Bratislava (Slovakia), and Ljubljana Old Town (Slovenia). In March 2016, he performed George Gershwin's Rhapsody in Blue at Carnegie Hall's Isaac Stern Auditorium. A versatile musician who performs both the mainstream and the avant-garde repertory, he frequently includes the music of Brazil and other Latin-American countries in his programs.
Also an active recording artist, he is featured in three published CD's. With clarinetist Jorge Montilla (Professor of Clarinet at The University of Iowa and former Principal Clarinet of the Simon Bolivar Orchestra in Venezuela), he recorded the CD "La Revoltosa," featuring contemporary works by composers of both North and South America for clarinet and piano (Clarinet Classics). He also appears in two CDs with Purdue Fort Wayne colleague Farrell Vernon (Centaur Records), containing works for sopranino saxophone and piano as well as larger ensembles involving these two instruments.
Tescarollo was awarded the top prizes at the OSESP Young Soloists' National Competition and the Escola Municipal de Música de São Paulo's piano competition and was one of three finalists at the 1991 National Mozart Competition in Brazil. Other distinctions include sponsorships by the Secretary of Culture of the State of São Paulo, the Vitae Foundation, the Arizona Community Foundation, and Arizona State University. A dedicated teacher, he received "Teacher of the Year" awards from the Indiana Music Teachers Association (2015) and the Schimmel-AZ Piano Young Artist Piano Competition (2001), as well as the "Top Music Teacher" award from Steinway & Sons (2016 and 2017). His own students have been prizewinners of many piano contests, including the Phoenix Symphony Guild Concerto Competition, Indianapolis Symphony Young Musicians Competition, Sewannee Summer Music Center Concerto Competition, Indiana Hoosier Auditions, and MTNA Competitions, among others. They also have been awarded numerous scholarships and grants to attend summer programs, such as Interlochen, Brevard, Idylwild, Adamant, Sewannee, and Saarburg (Germany), and have been accepted for graduate study at prestigious institutions such as the Manhattan School of Music, Peabody Institute, and the University of Michigan.
Tescarollo serves as Professor of Music and Director of Keyboard Studies at Purdue University Fort Wayne. In this capacity, he teaches applied piano and piano-related courses and coordinates the keyboard area. He also teaches both young and professional pianists through the PFW Community Arts Academy and serves as piano faculty at the Interlochen Arts Camp in the summer. He has previously held teaching positions at Faculdade Santa Marcelina, The Municipal School of Music of São Paulo, and Arizona State University, and has also taught at the Saarburg Serenaden International Music Festival in Germany. In addition, he directs the Gene Marcus Piano Competition and Gene Marcus Piano Camp and Festival, presents piano master classes both nationally and internationally, and is a frequent lecturer and competition adjudicator.
Dr. Tescarollo holds Piano Performance degrees from Arizona State University (D.M.A. and M.M.), Faculdade Santa Marcelina (B.M.), and Escola Municipal de Música de São Paulo (Diploma). His main teachers were Gilberto Tinetti (a pupil of Tagliaferro, Cortot, and Wuehrer) and Caio Pagano (also a pupil of Tagliaferro, as well as of Conrad Hansen and Carl Engel). He has also studied with Robert Hamilton, Sandra Abrão and Paulo Bergamo, and has coached with Menahem Pressler, Paul Badura-Skoda, Lazar Berman, Barbara Hesse-Bukowska, and Maria João Pires, among others.