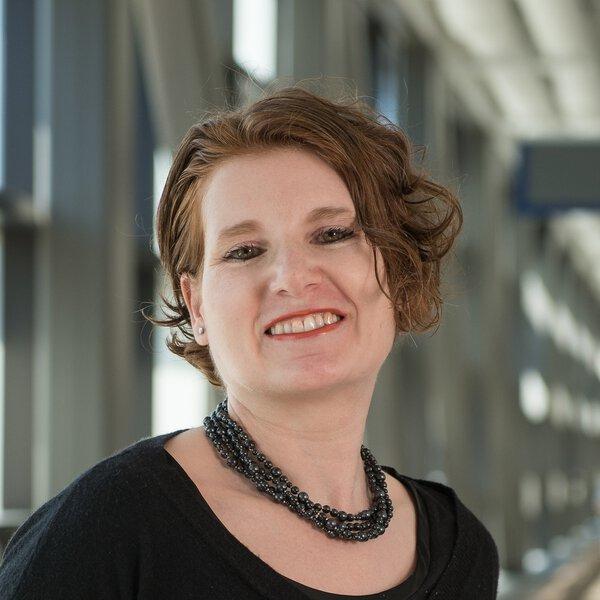 People Directory
Find a Mastodon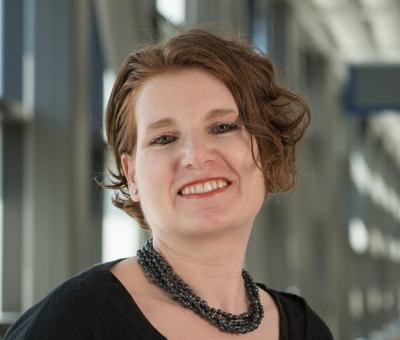 Cigdem Gurgur
Associate Professor of Management
Department of Management and Marketing
Cigdem Gurgur
Associate Professor of Management
Department of Management and Marketing
Tenured Faculty in Decision and System Sciences. Area Editor for Data Technologies and Analytics in the prestigious Cambridge University Press Journal Data & Policy.

Dr. Gurgur earned a master's of science degree in management science from the University of Warwick, UK through a British Council scholarship; a master's of science degree in applied and mathematical statistics, and a PhD in industrial and systems engineering, from Rutgers, The State University of New Jersey.

Academic Areas of Research: Logistics and Supply Chain Management, Blockchain Applications, Technology Adoption and Digital Strategy, Analytics for Sustainability, Health-Care Data Analytics, Mathematical Programming and Optimization.

Data and management science expert with experience in optimization models under uncertainty and decision support system development with algorithmic theory design. Research work utilizes meta-analytics, computational models and statistical analysis for resource allocation and applies mathematical programming integrating financial and operational risk assessment.

Current work encompasses blockchain technologies advancing applied research for data science and the United Nations (UN) Sustainable Development Goals. Recent consulting and executive education in health-care industry encircling medical wire and device manufacturing, revenue management, emerging technology in business, and sustainable innovation.

Prior to Purdue, Dr. Gurgur was on the faculty at Colorado School of Mines and held an NSF fellowship in environmentally benign manufacturing. She engaged with energy, mining engineering, and earth system science data-intensive projects as well as conducted applied analytics research projects with companies such as Lockheed Martin Space Systems, Xcel Energy, and McGraw Hill Financial (S&P Global Inc.).

Publications in major academic and real-world practice journals including Naval Research Logistics, Renewable Energy: An International Journal (Official Journal of the World Renewable Energy Network), Journal on Applied Analytics, Journal of the Operational Research Society, The Engineering Economist, and Amplify/Cutter Business Technology Journal (an Arthur D. Little consortium).

Forthcoming publication in SAGE Research Methods: Business and Management, a multi-media collection and award-winning digital teaching resource and originals case-studies, designed to equip business students with the knowledge of research methods and how to apply them in real-world settings.

2018 Alumna of Leadership Fort Wayne.

Fulfilled duties at the Board of Directors for Science Central, participated in a yearlong Giving Back Fort Wayne Community Action Project, and served Purdue University, Indiana University, and Allen county in multiple capacities.

Dr. Gurgur is currently serving Doermer School of Business through AACSB task forces, specifically those related to Assurance of Learning/Curriculum and Teaching Effectiveness.

2021-2022 industry and peer-reviewed academic colloquia presentations at Healthcare Data and Analytics Association, System Dynamics Society, Production and Operations Management Society, and The Operations Research Society Conference on Analytics for Sustainability.

Arthur D. Little Author Panelist on Defining Systems Change in Sustainable Business. June 2022. "BIoT: Integrating Blockchain & IoT for Sustainability." Moderator: Prof. Andy Hoffman, opening keynoter at the recent Arthur D. Little Summit 2022 and Holcim (US) Professor of Sustainable Enterprise at the University of Michigan's Ross School of Business and School for Environment and Sustainability.

Lancaster University (England) Workshop on Prediction and Optimization. June 2022 Presentation. "Optimizing with Forecasts: Medical Supply Chain Challenges of Real-World Research and Integrated Analytics."

International Symposium on Forecasting: Forecasting for Social Good Invited Session at Oxford, England. July 2022 Presentation. "Sustainable Operations: Modeling the Risk of Modern Slavery in Supply Chains with Socio-Technical Methods."