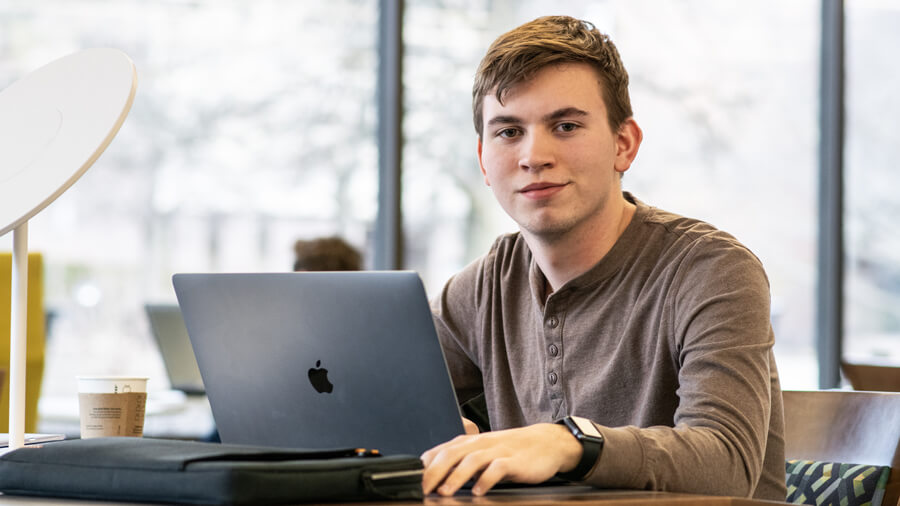 Services
The registrar's office is here to help you with course registration, transcripts, graduation, and more. Our services include helping you understand our online systems, such as planning out your college experience with myBLUEprint and course registration with goPFW.
Withdrawal Process
Subject to the time limits specified in the Purdue University Fort Wayne Master Detail Calendar and the published Fee Refund Schedule—and in the absence of any allegation of academic dishonesty in the course and any pertinent hold or encumbrance—you may officially withdraw from a course by completing the Course Withdrawal (after Full Refund Period) Form found in goPFW under the Enrollment Tab in "Registration Tools."
For Regular, 16-Week Courses
First week of classes: During this add/drop period, you may drop courses yourself in goPFW. The course will not be recorded on your record.
Weeks 2 through 9: Submit the Course Withdrawal (after the Full Refund Period) Form found on goPFW. The course will be recorded with a grade of W on your student record. Please refer to the Fee Refund Schedule for refund information.
Weeks 10 through 16: Courses may not be withdrawn during this period except for extenuating non-academic circumstances outside your control. Withdrawal requests will not be approved if they are related to poor academic performance in the course. If a late withdrawal is approved, the course is recorded with a grade of W on your academic record and transcript.
After the end of Week 16: A course grade may be changed only by following the grade-appeal procedure or requesting a late withdrawal.
LATE WITHDRAWAL AFTER THE DEADLINE
A late withdrawal is defined as a withdrawal (from any or all classes) due to circumstances reasonably beyond the control of the student, after the deadline for the last day to withdraw. A Petition for Late Withdrawal will be considered only for nonacademic, extenuating circumstances. The student will be required to submit documentation that supports their circumstances. Each request will be treated with the greatest degree of confidentiality possible.
Once final grades have been submitted, a student will be ineligible for a late withdrawal except for extreme and well-documented circumstances. To start the late withdrawal process, please submit a request via the following form. The Office of Student Conduct & CARE will work with each student to determine if they need the criteria for a late withdrawal. Please note there may be financial and academic consequences related to withdrawal.
Please be aware that approval for a late full withdrawal does not waive the charges for the approved courses. If a student has an unpaid balance or wish to verify that their account is in good order, please contact the Bursar's Office at 260-481-6824 or via email at [email protected]. They will work with each student and provide available options for resolving balances and financial holds. Courses must be in withdrawn status before beginning the petition to the refund policy through the Bursar's Office.