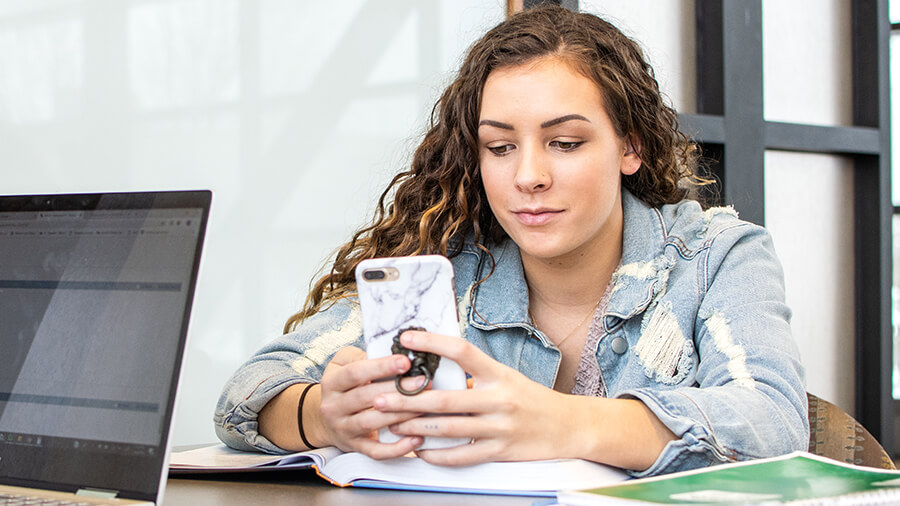 Manage College Life with the Purdue Fort Wayne Mobile App
Your phone already goes everywhere with you, entertains and amuses you, and keeps you in touch with your friends. Why not use it to help you with college too?
The Purdue Fort Wayne mobile app (available for both Android and iOS devices) does just that, making it easy to access your class schedule, grades, student account, and more. Download the mobile app today for free and see everything it can do for you.
Mobile App functions
The mobile app handles everything from bills and classes to campus activities and key phone numbers.
Landmarks
Get information about campus landmarks and parking.
Directions
Find your way on campus with walking directions.
Pay your bill
Check your account and pay your bills.
Class schedules
See your daily class schedule in one easy step.
View Grades
Check your grades from any semester.