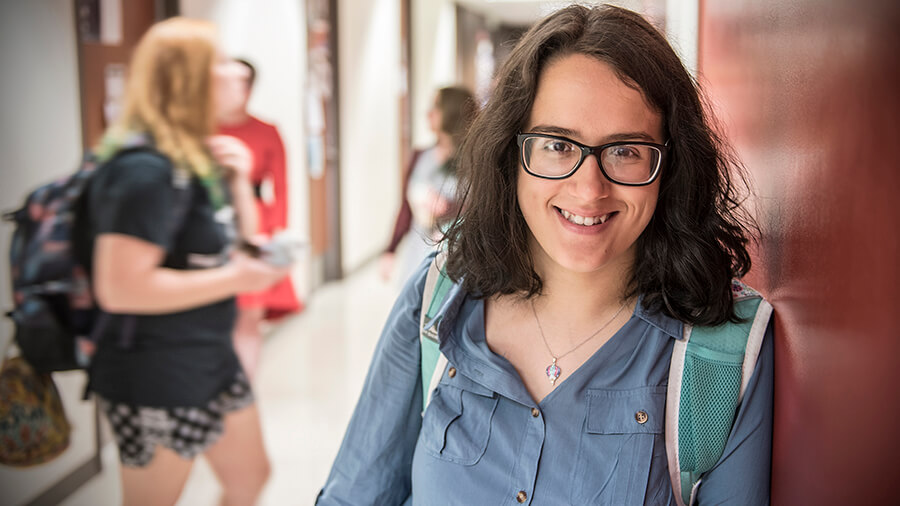 Questions? We've Got Answers
Take a look at this Honors Program information:
How do I know if I can participate in the program?
If you are an incoming freshman, you have to meet one of the following criteria: be in the top 10 percent of your graduating high school class; have a high school GPA 3.3 or higher; have a 1200 or higher on the SAT, or a 27 or higher on the ACT; or an 87 TOEFL (for international students). If you are a current Purdue Fort Wayne student, you must have taken at least 12 credit hours and have a cumulative GPA of 3.3.
Are there awards for completing the program?
You do receive awards in the Honors Program. After you have completed 9 credit hours of Honors courses, you will receive a pin that can be worn at graduation. Once you have completed the program, you will receive a medal and a certificate at graduation along with Honors notation on your transcript.
I'm doing honors in my major. Is that the same thing?
If you are doing honors in another program or for your major, it is not the same as the Honors Program. Having honors in your major will be listed on your diploma for that major. The Honors Program is a separate certificate.
Do I need to take a certain number of Honors credits each semester or year?
You do not need to take a certain number of credits each semester, but it is a great idea to spread your Honors courses throughout your time at Purdue Fort Wayne. The goal is to complete 18 Honors credits by the time you graduate.
Are the requirements for the Honors Program more extensive than what I have to take for my major?
The goal is to incorporate the Honors Program into your plan of study. Many of the Honors courses are general education courses that are required for every major. You can also H-Option a course that you already have to take and receive Honors credit.
What is an H-Option?
An H-Option is a contract between a student and the professor of a non-Honors course. The contract alters the course to provide the student with Honors credits for the class. Learn more about H-Option here.
What can I do for the Honors Project?
A variety of things could be done for the Honors Project. The project could be an extension of the senior or capstone project or undergraduate honors thesis that is required for most majors. A project could also be the continuation of one of the student's H-Options. The topic of the project should be something that sparks your interest.
Can I wear my Honors Pin at graduation?
Yes. The Honors Pin can be worn at graduation.
Can I wear my cords for an honor society to graduation?
The cords from a nationally affiliated honor society with a chapter at Purdue Fort Wayne can be worn at graduation.