At Purdue University Fort Wayne, we now offer indoor and outdoor options for our students, staff, and members so that each individual can decide which options best suits their health, abilities, and lifestyles. In 2019, we installed new outdoor workout equipment, which you can find on the six pads along the Rivergreenway as it winds its way through campus.
Indoor Amenities:
Inside our spacious 173,000 square foot, tri-level facility we offer:
Fieldhouse with a 200-meter Mondo surface track with 3 court basketball/volleyball arena
1/9 mile second floor indoor track with a tartan rubber surface
2 racquetball/handball courts
Cardiovascular conditioning area
Strength training areas*
*Recently renovated weight-room: The renovations include new lights, ceiling, flooring and equipment. We have a new weight lifting rig, which has three stations and also includes a heavy bag, pull up bar, dip station and multi-use landmine. We also added a TRX Training Zone which includes TRX bands, fitness rope, box jumps, kettle-bells, and medicine balls. We have two new row machines and assault air bikes. Last we have a dual cable cross machine.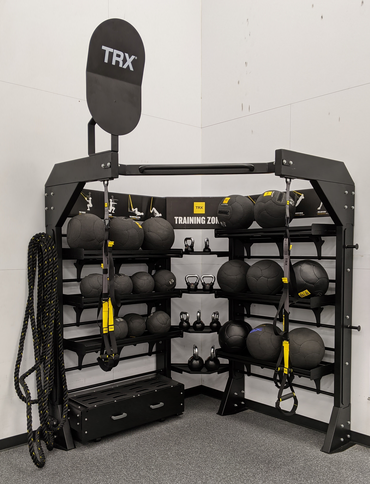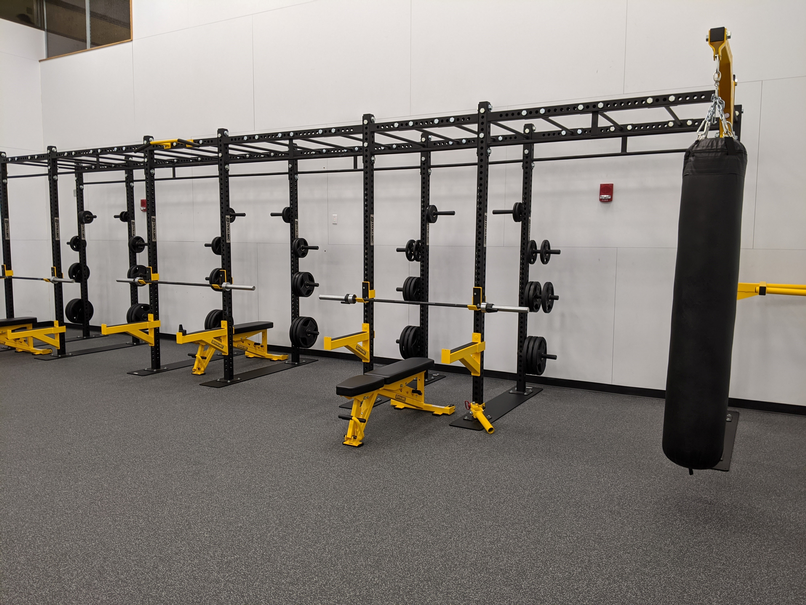 Outdoor Amenities:
Our 12 pieces of equipment outside include the following:
Two-person wheelchair accessible lat pull down
Two-person full bar exercise
Two-person sit-up incline benches
Two-person wheelchair accessible chest press
Two-person back and arms combo
Four-person pendulum, abs, and dip station
Four-person lower body combo
Two-level horizontal bar
Four-person leg press
Three-person plyometrics—set of three
Four-person combo bars
Two-person parallel bars
*All of the stations are ADA accessible.

Outdoor equipment locations in print quality