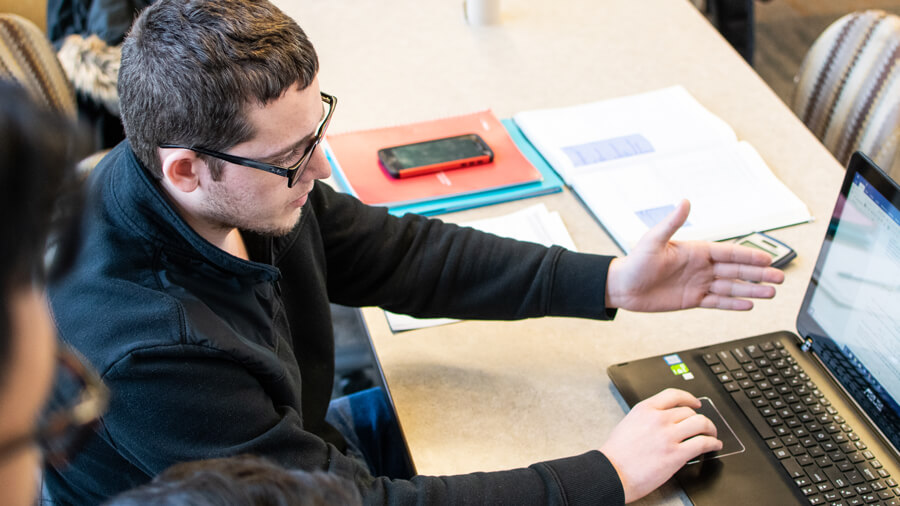 Questions? We Have Answers
Find the information you need right away with these answers to our frequently asked questions.
How do I know how much I need?
Please review the Tuition and Fees matrix. The amount of tuition and mandatory fees will be assessed depending upon the number of credits you have registered to take. This is only an estimate; there may be additional fees that correspond to specific classes.
When will I get my bill?
We begin generating bills for fall in mid-July, for spring in mid-November, and for summer in mid-April.
When is my bill due?
Tuition and fees for fall and spring are due the Friday before classes begin. For summer fees, your registration date will determine your due date. Please review your initial billing statement for details.
How do I get my bill? Will my bill come in the mail?
Purdue Fort Wayne does not send paper bills. The Office of the Bursar will send a notification to your student email when new statements are generated. It is then your responsibility to log in to goPFW and review your student account eStatement.
How do I pay my bill?
There are three ways you can pay:
Online with Visa, MasterCard, Discover, or electronic funds transfer from your checking or savings account, or Western Union
In person at our office with cash, check, or money order
Via mail by check or money order
What if I cannot pay by the due date? What should I do?
Please review and enroll in a deferred payment plan—it's easy! If these options will not work, please come and speak to us. We can work with you to keep you in school at least for the current semester.
Can I enroll in a payment plan for the amount my financial aid does not cover?
Yes. Your student account has been given a temporary credit for the amount of expected aid. Please enroll in a deferred payment plan for the difference now—you do not need to wait for the aid to disburse.
I am a parent—can I call and talk to you about my student's bill?
Review the following information:
If your student has added you as an authorized user, then we are able to verify and discuss account-specific information with you.
If you are not an authorized user, we cannot discuss the account with you.
Please have your student add you as an authorized user; you will then receive billing statements and access to the bursar account, and we will be glad to answer your questions.
Are there additional fees for paying with a credit card?
Students who use a credit or debit card to pay tuition, fees, fines, and other student account expenses will be charged a 2.95 percent processing fee (minimum of $3) by TouchNet PayPath. See our credit card convenience fees FAQ for more information.
When will I get my refund? What is the fastest way to get my refund?
Financial Aid will begin disbursement of funds the week before classes start. Once funds are disbursed and all student account tuition and fees are paid, any eligible excess aid will be refunded. For more information, please read about our refunding process. The fastest way to get your refund is to use our direct deposit option.