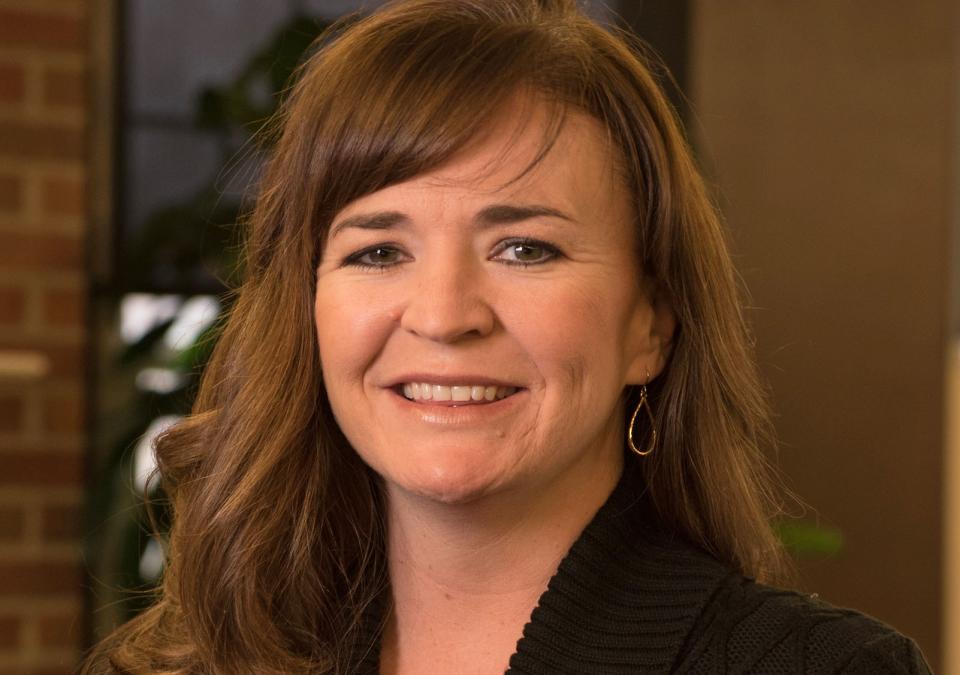 A Renewed Focus on Community Engagement
When the pandemic struck in 2020, Purdue Fort Wayne's action planning team for the community engagement pillar of the university's strategic plan had made significant progress but had not yet finalized planning or implementation. 
The action planning team was reformulated earlier this year, and Kimberly Wagner, chief of staff to the chancellor, has been serving as executive champion. That role will now be more formalized, and Wagner has taken on additional duties to become the university's community relations officer, according to Chancellor Ron Elsenbaumer. 
With the new title of chief of staff and community relations officer, Wagner will work with the action planning team and faculty, staff, and students across campus to formalize a community engagement strategy and structure that best serves the entire university. The overarching goal will be to develop community partnerships that provide value in the domains of economic development; human capital development; and social mobility, cultural, social, and civic development.
"Community engagement is one of the four pillars of our strategic plan, and we are eager to continue the momentum that was achieved prior to the pandemic," says Elsenbaumer. "Having Kim Wagner serve in this expanded role makes perfect sense, given her many years of community involvement and service here at Purdue Fort Wayne. She has deep roots and connections in Fort Wayne and the region."
Among Wagner's new duties will be to develop strategies with a primary focus on new and/or missed opportunities to foster goodwill in our community. This will include developing an understanding of current and desired best practices and implementing high-interest and high-impact activities at PFW; expanding and better defining economic development opportunities; improving coordination of existing and new community partnerships; and developing an inventory and coordination for all advisory boards across campus.
"Having been a proud member of the university community for more than two decades, I am honored to serve in this new capacity," says Wagner. "The institution plays a vital role in the region and beyond, and engaging with our community will continue to be an important part of our future success. I'm looking forward to collaborating with people from across campus as we realize our potential and achieve our strategic plan's goals."
As part of her new role, Wagner will also assume responsibility for oversight and management of Tapestry, the Community Research Institute, and other operational aspects of the university's community relations efforts.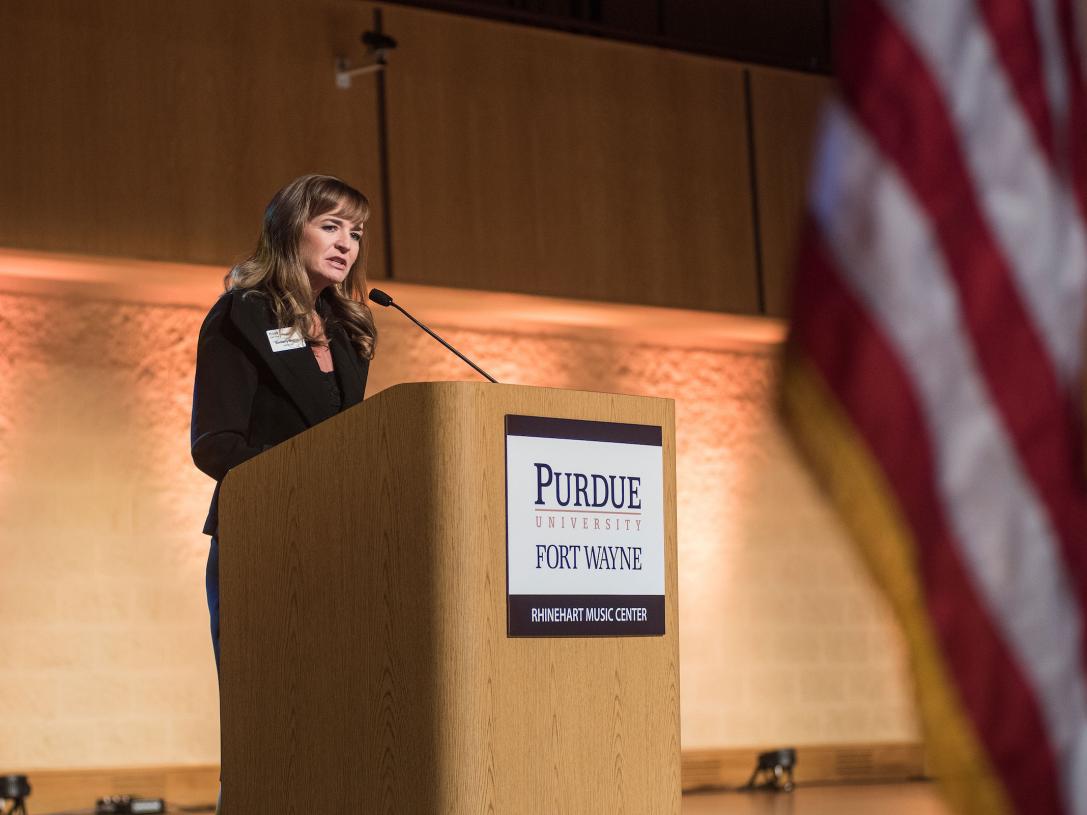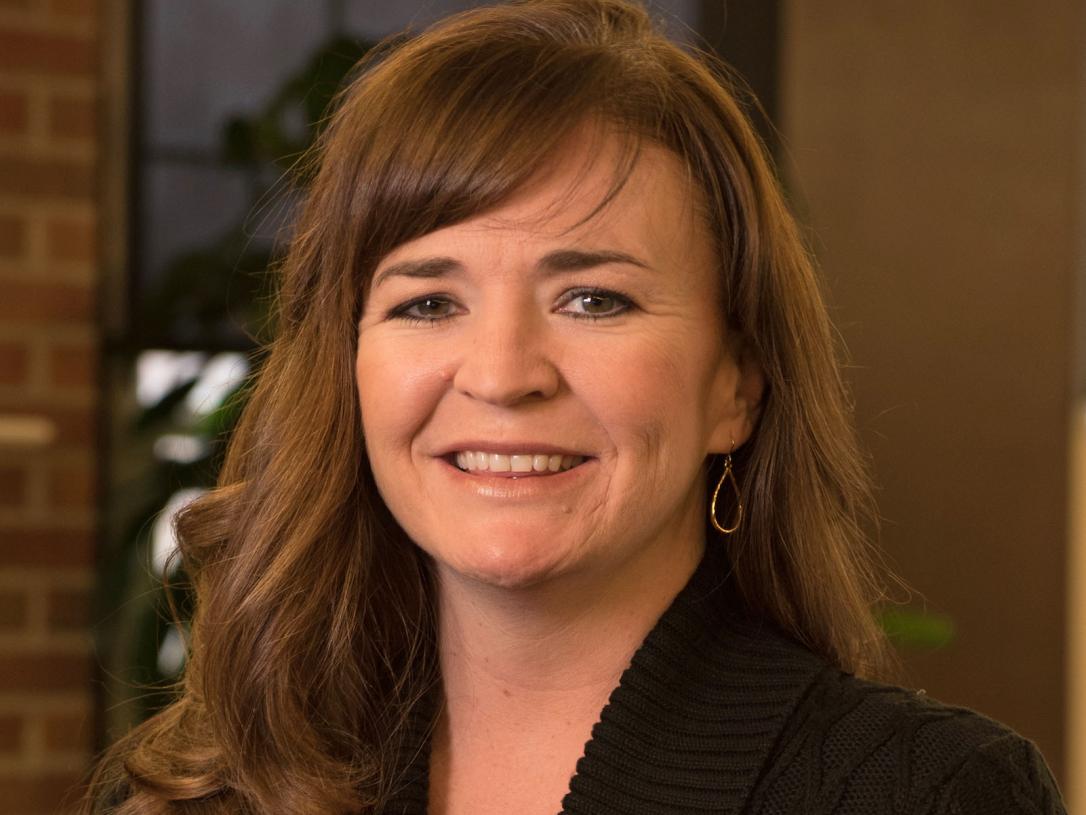 Kim Wagner introduces Omnibus speaker Daymond John to the audience in Auer Performance Hall on Nov. 7, 2019.