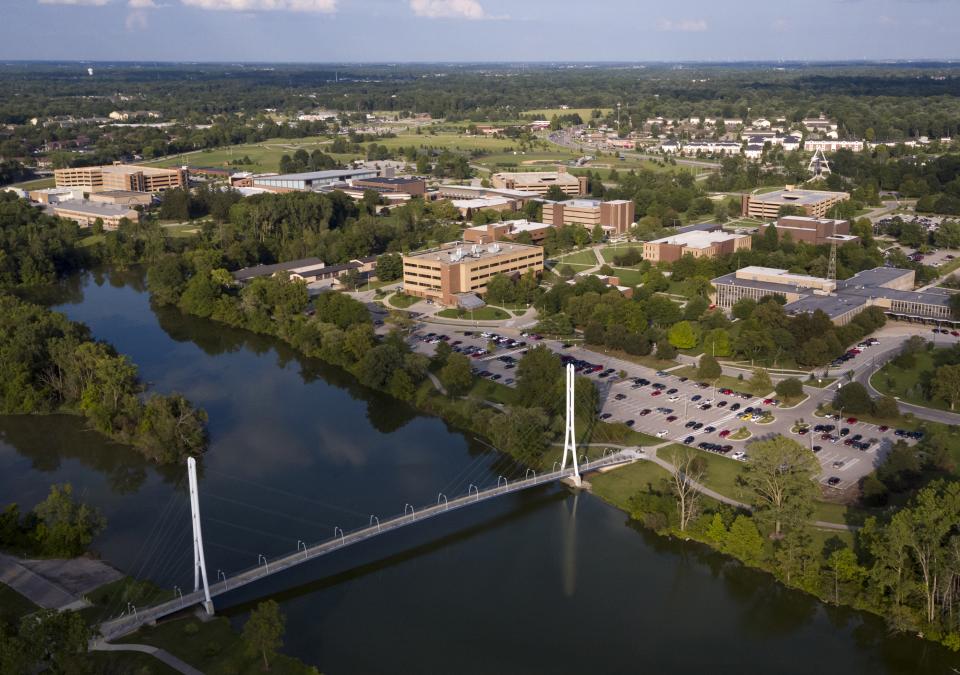 Purdue Fort Wayne implements relaxed face mask requirement
Note to editors: This update was provided to members of the Purdue University Fort Wayne campus community Friday afternoon. 
With Indiana and Allen County currently experiencing significant declines in COVID-19 case counts and positivity rates, with self-reported cases on campus at an all-time low, and in anticipation of revised CDC guidance on face masks, Purdue Fort Wayne has decided to relax its face mask requirement.
At the recommendation of the PFW Ready Committee and with the full support of campus leadership, the university will implement a phased approach as follows:
Effective Monday, February 28, the university will adopt a campus-wide mask-optional protocol for many indoor spaces. Face masks will continue to be required in all instructional spaces including classrooms, labs, and studios. Face masks will be optional in all other spaces on campus.
Should case counts remain low, effective Monday, March 21, the face mask requirement will be further relaxed, and face masks will be optional in all areas of campus.
The exception is that the Campus Health Clinic will continue to require face masks until further notice.
Some co-curricular activities, including next week's Career Fair, may still require face masks.
All members of the university community who wish to continue wearing face masks are certainly encouraged to do so.
Free N95 face masks continue to be available by showing your campus ID at Rhinehart Music Center's Schatzlein Box Office. Box office hours are Tuesdays, Thursdays, and Fridays from 1:30 to 5:30 p.m. and Wednesdays from 2:30 to 6:30 pm. Students may also pick up free N95 masks at the Student Housing Clubhouse.
If you have not done so already, Purdue Fort Wayne strongly recommends that all students and employees get fully vaccinated against COVID-19.
Purdue Fort Wayne adopted a temporary indoor face mask requirement in August 2021 as a means of controlling the spread of COVID-19 while the university continued to provide its students with uninterrupted academic instruction and necessary support services. As warranted, this safeguard was extended several times—most recently on January 28.
The PFW Ready website serves as the hub for the university's ongoing response to COVID-19. Important information will also continue to be communicated through the Inside PFW (for faculty and staff) and Don Life (for students) newsletters.