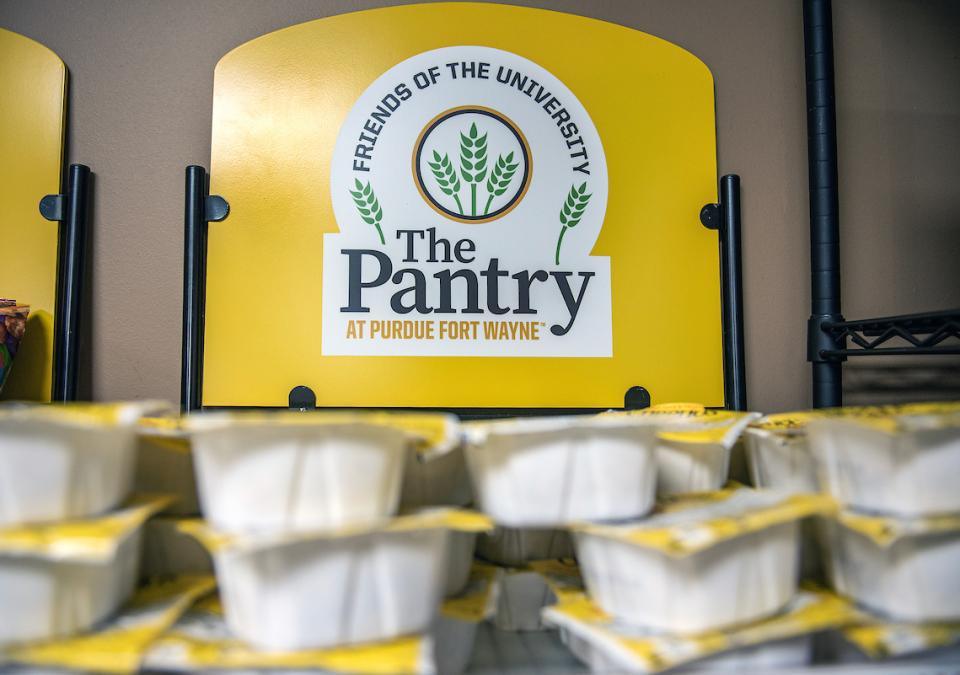 PFW Story
The Pantry doesn't take a summer vacation
While heading to the grocery store to stock up for Memorial Day cookouts, maybe consider helping the Purdue University Fort Wayne pantry stock up while you are at it.
The FRIENDS of the University Food Pantry maintains its locations at Walb Student Union and the Student Housing Clubhouse on the Waterfield Campus throughout the summer. The pantry in the Clubhouse is open from 2 to 4 p.m. on Mondays, and the Walb location in G36 near the basement atrium is open 10 a.m. to 2 p.m. on Thursdays. Last summer, the pantry served 752 students.
During 2022, the pantry served 5,100 individuals, an increase of 908 compared to 2021, including 569 first-time visitors. According to pantry statistics, 51% of visitors last summer were students, and 85% of visitors over the 2022–23 school year were students.
The pantry is stocked with a variety of frozen, packaged, and canned foods. Preferred donations over the next three months include canned fruits, vegetables, and soups, in addition to toiletries. Reusable grocery bags are always appreciated. A full list of potential item donations is located on the pantry website.
There are also online donation options through payroll deduction or one-time donations; find the food pantry via the gold button titled Click Here to Select Your Fund(s).