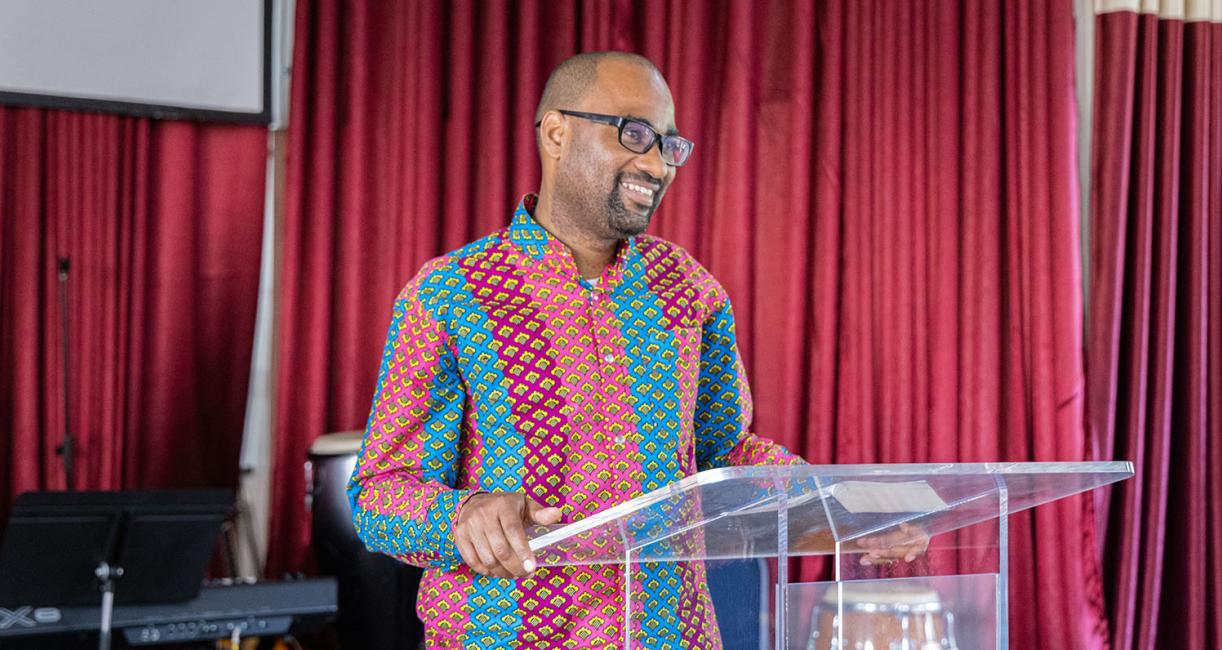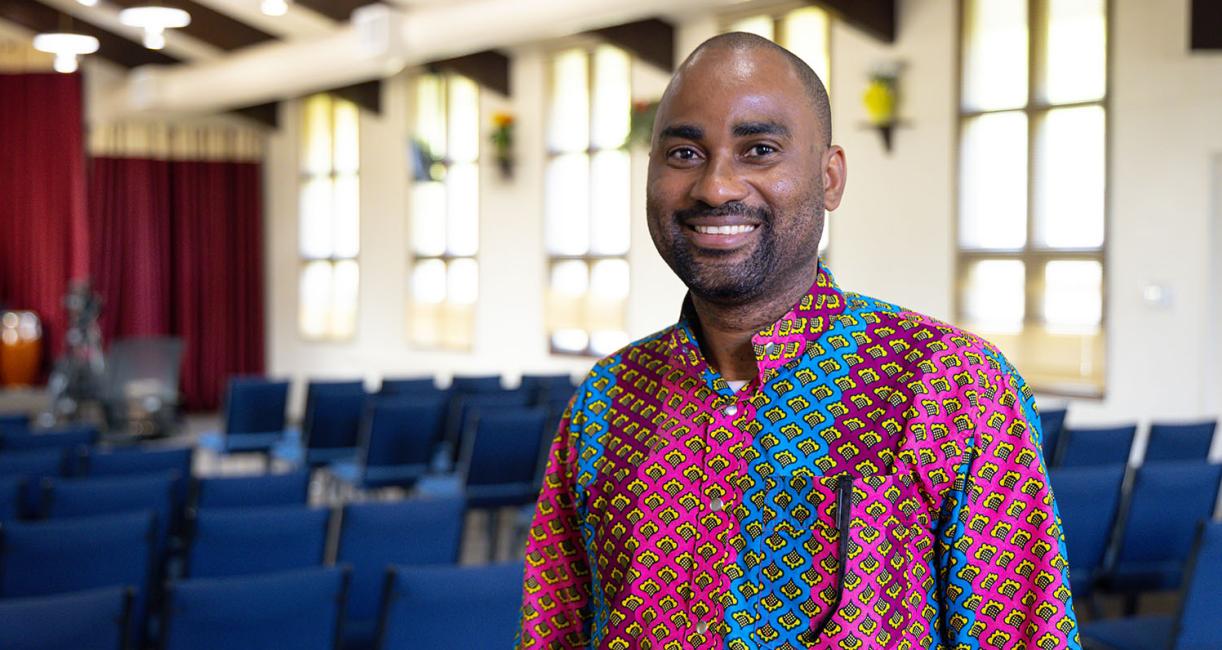 Close window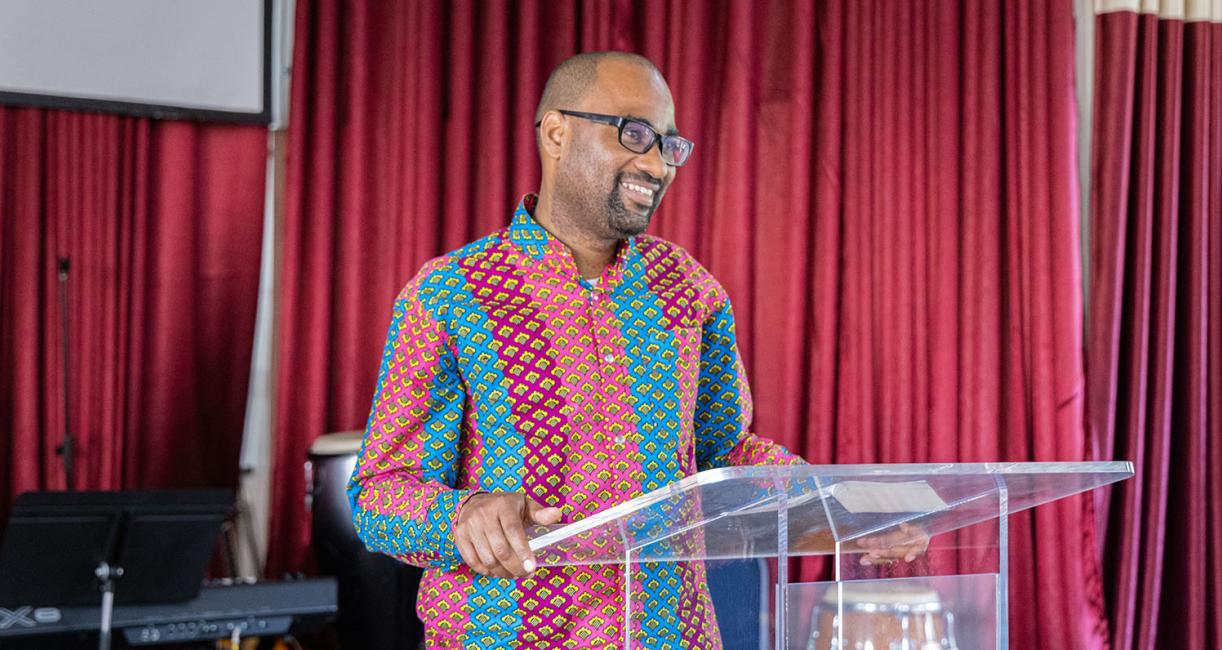 Francois Mikobi is standing behind a church lectern.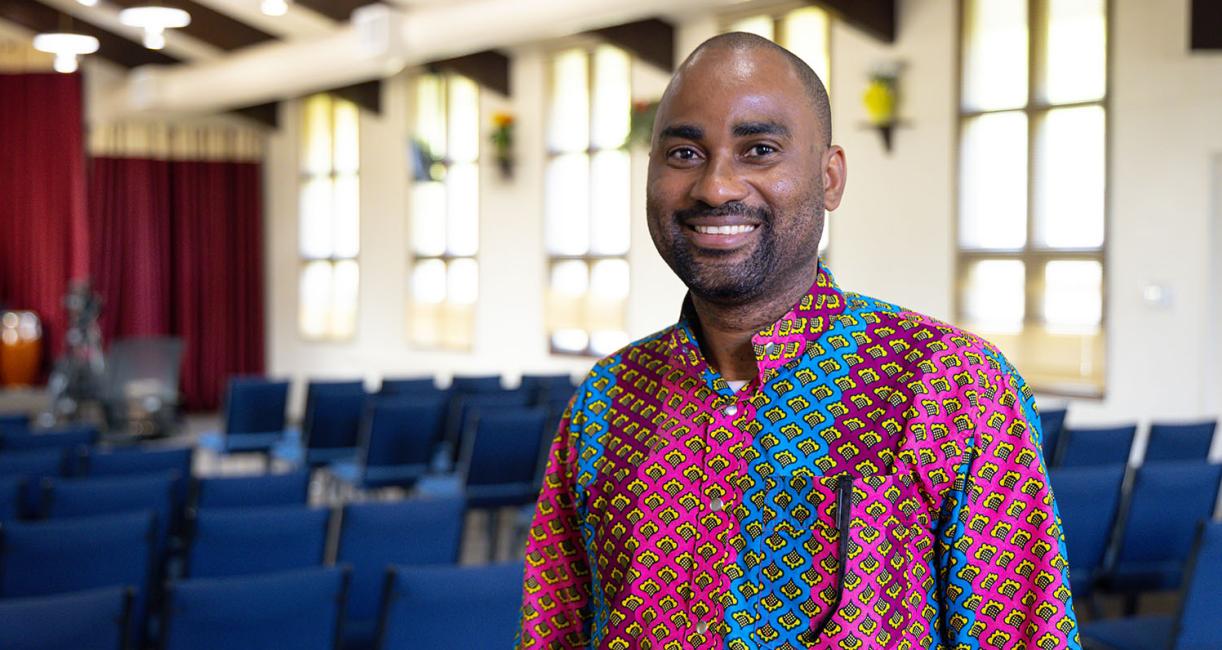 Portrait of Francois Mikobi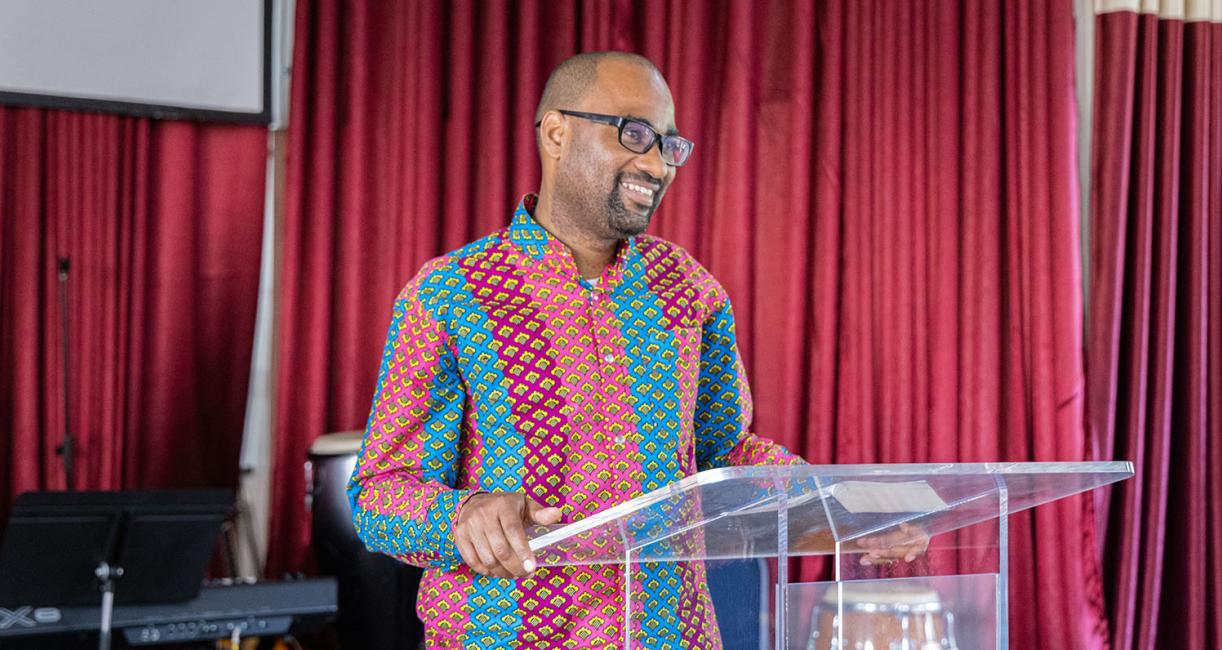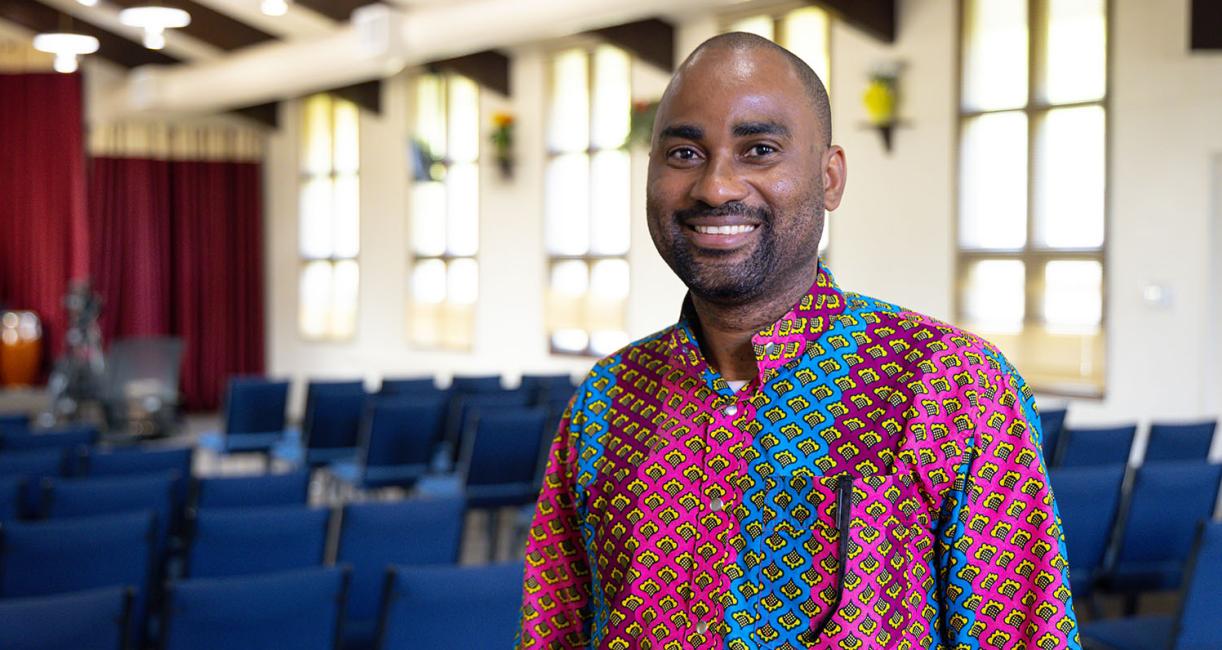 Local pastor earns MBA to serve congregation
By Blake Sebring
June 1, 2023
No matter what has been happening in his life, Francois Mikobi, B.S. '08, MBA '22, has always been able to outlive his circumstances. And there have been many noteworthy challenges.
In 1998, when Mikobi was 19 years old, his father was arrested by the Democratic Republic of the Congo government, and his mother went into hiding during the first of what would be seemingly endless civil wars. He was the oldest male among 10 children, with the youngest being 3.
Mikobi always dealt with fear as a constant, not knowing his father's fate or if his mother had already been killed.
"We wake up one day and there is no food," Mikobi recalled. "My youngest brother is crying because he is hungry now. I'm like a father now, and I feel that pain, and I don't know what to do. I run to my room and pull up a chair, and I say, 'God, I want you to sit here so we can talk. God, have you forgotten us? What is happening here? God, if you don't do something here, we are going to die.'
"It was just a desperate prayer, and I am not even done praying yet, and there was a knock at the door. It's an old friend of my dad's. He had been in business with my father, and they had a client who had never paid them, but now he finally paid them."
Though he could have taken the money and run with no one knowing, the friend gave Mikobi his father's portion. The money helped the family survive long enough to get to a refugee camp in Cameroon, and from there the children resettled in Fort Wayne in 2000 before being reunited with their parents in 2004.
"When you've been through a lot of the difficult situations where you could have been dead, living for us is a miracle," Mikobi said. "Every day we were waking up asking God to protect us because I didn't know if I was going to make it through the day. Really, coming here and having this opportunity, we can never forget what God has done for us."
Mikobi graduated from PFW with an engineering degree in 2008, and has worked ever since for a manufacturing firm in Indianapolis. He also felt another calling, starting Restoration Church in 2009, building a sanctuary of 125 regular attendees who came to Fort Wayne from places such as the DRC, Rwanda, Chad, Nigeria, Burundi, Haiti, Uganda, Benin, Kenya, and Ethiopia. There are also some from PFW's growing roster of international students. 
As a church member Kidane Sarko from Ethiopia said, "We are all orphans so anyone should be comfortable coming to join us."
Many church attendees have survived wars, genocide, famine, and ethnic cleansing. They have all sacrificed to get to this country for the chance to start over, trying to forget constant fear and instead live with hope.
The Mikobi family chose the word restoration for the name of the church because they believe God is in the business of restoring lives the way he restored their family.
And still Mikobi is not done academically. In 2017, he graduated with a master's degree in organizational leadership. A few weeks ago, despite running the church and working full-time as a project manager and recruiter, he completed an MBA from PFW. 
"As a pastor, you do a lot, not only as a spiritual leader, but you lead people into different parts of life, including helping them get their lives in order, even in the area of finances," Mikobi said. "Continuing to learn is important. I didn't do the MBA because of wanting to find another job, but because I like to learn. I want to grow and be able to support my parishioners even there."
With support from his wife and children, his church members, and help from faculty, Mikobi finished the program in two years.
"I have no regrets going to [PFW] because it was the best decision," Mikobi said. "They are amazing people, and I have really enjoyed it. Even after you are done, it's more than just going to school there, but how can we stay friends and connected? I came to this country with nothing, and this country has given me a lot of blessings. With God's help here, you can accomplish a lot."
After all the challenges the family has faced, Mikobi may have more academic goals ahead, possibly pursuing a doctorate. First, though, there's a church to help keep growing and more "orphans" to serve.
"If you went through the things that we have gone through, you are not going to take a lot of things for granted," Mikobi said.