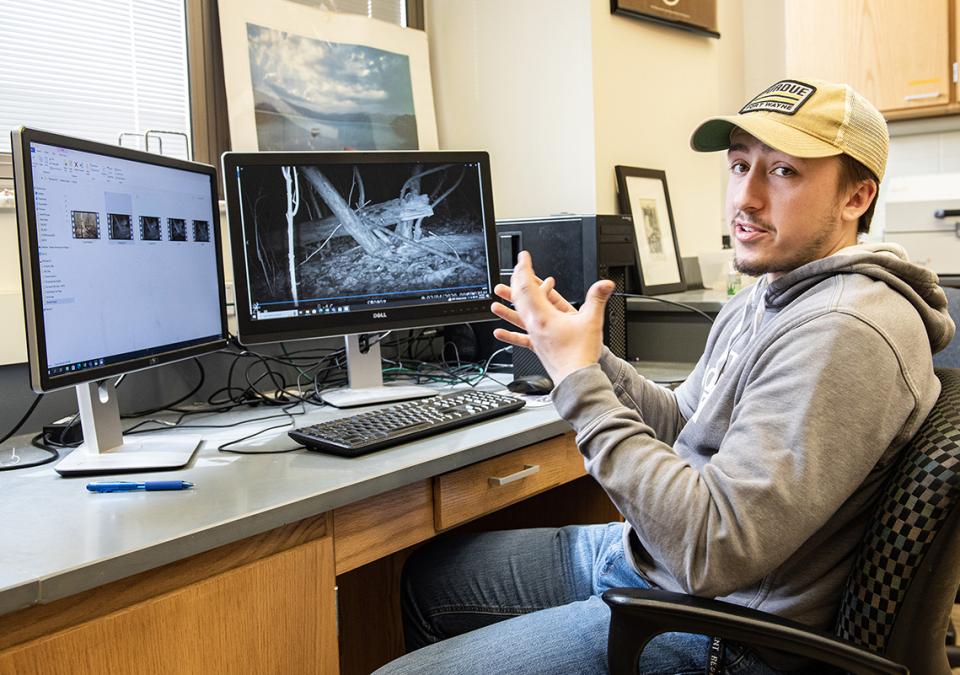 PFW Story
Family crisis helped PFW grad student find his future path
Though most rarely think about it, almost everyone can probably identify a moment when they became an adult.
Maybe it was something that happened in a relationship, the birth of a child, a challenge overcome, or seeing something happen to someone else. Maybe it came because of a life-altering decision or sacrifice. Only the individual— or their subsequent life— can define what and when it was.
Purdue University Fort Wayne graduate student Carsten White knows precisely when his transformational instant took place, though he didn't while it was happening. At that moment, his life felt like it was crashing, but now he sees it as the impetus toward something better that will last.
After a mid-January 2019 baseball practice at Ivy Tech, White checked his phone to find dozens of messages. His father Greg had suffered a stroke, resulting in an egg-sized clot on the back of his head, and his mother was calling to say the family was gathering at a local hospital.
"In the beginning, your mind is racing about how much this is going to alter his life," White said. "He's a big football fan, and I had the realization that I can no longer sit and watch games with him the same way.
"It was a very stressful time."
Never one to show a lot of emotion—something learned from his father—White believed the outlook was dire. The hospital staff did amazing work, and Greg eventually recovered most of his speech, though he retired because of a disability. He also lost his ability to drive.
As the oldest son, White knew his life was changing. His mom was now the sole source of income for the family, and his younger brother Corbin needed transportation, as did his father to doctor appointments. White knew he needed to step up.
One of White's favorite quotes, from author Mira Jacob's "The Sleepwalker's Guide to Dancing," says, "Nobody likes these things life hands us. But part of becoming a man is understanding how to face them head-on instead of running all the time. It's time you learned how to do that."
A middle infielder, White finished his freshman season, maintained excellent grades, and was preparing the next fall for his sophomore campaign when a teammate and close friend was killed by a drunk driver. The baseball season was eventually canceled because of the pandemic, which gave White more time to consider his future. He would love to have been able to continue his baseball career, but now there were other priorities and responsibilities.
"My parents have done a really good job as far as equipping me as a kid with the right tools to succeed," White said. "My time management skills were really put to the test."
Though he'll always cherish baseball, White realized his playing career was finished. He decided to stay close to home and transfer to PFW to become a wildlife biologist by majoring in biology with a concentration in evolutionary science. During his first semester, White took a class from Scott Bergeson, assistant professor of biology.
Bergeson was impressed with his new student, asking White if he'd like to work together on research. That relationship led to various opportunities for White, including publishing a scientific paper as an undergraduate about using a new camera trapping method to survey small mammals at the community level. The hope was to bring attention to the multitude of ways cameras can be used to survey wildlife while avoiding the bias and stress commonly caused by other forms of research.
"Carsten is the type of student who is all-in when it comes to wildlife biology," Bergeson said. "He wants to experience as much as possible during his career here at PFW. I'm lucky to have him as a mentee, as he is super-reliable, inquisitive, and motivated to get the job and more done."
White helped Bergeson discuss research projects with the Indiana Department of Natural Resources, and White even presented recently at the Midwest Fish and Wildlife Conference in Kansas.
"Two or three years ago, I wouldn't have imagined that my life would have ramped up to this," White said. "The opportunities are endless here."
His father's stroke required more maturity from White, but that's also when he proved he followed his father's example with his drive, efficiency, and care for his family. As recognition, White was named to PFW's Top 50 list in 2022.
"You have stuff in life that hits you, and you have to deal with that," White said. "The maturity and the growth I felt from all that happened I believe has propelled me and given me the confidence that I can take anything head-on."
In other words, White is exactly who his father raised him to be.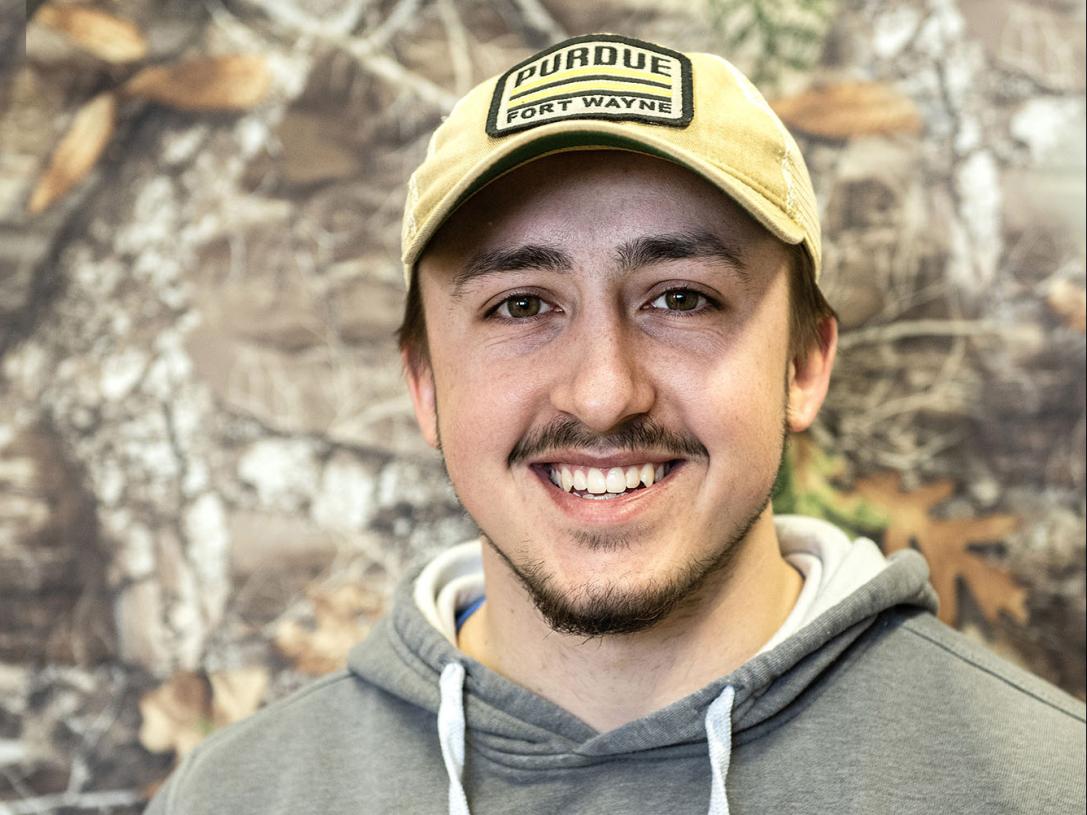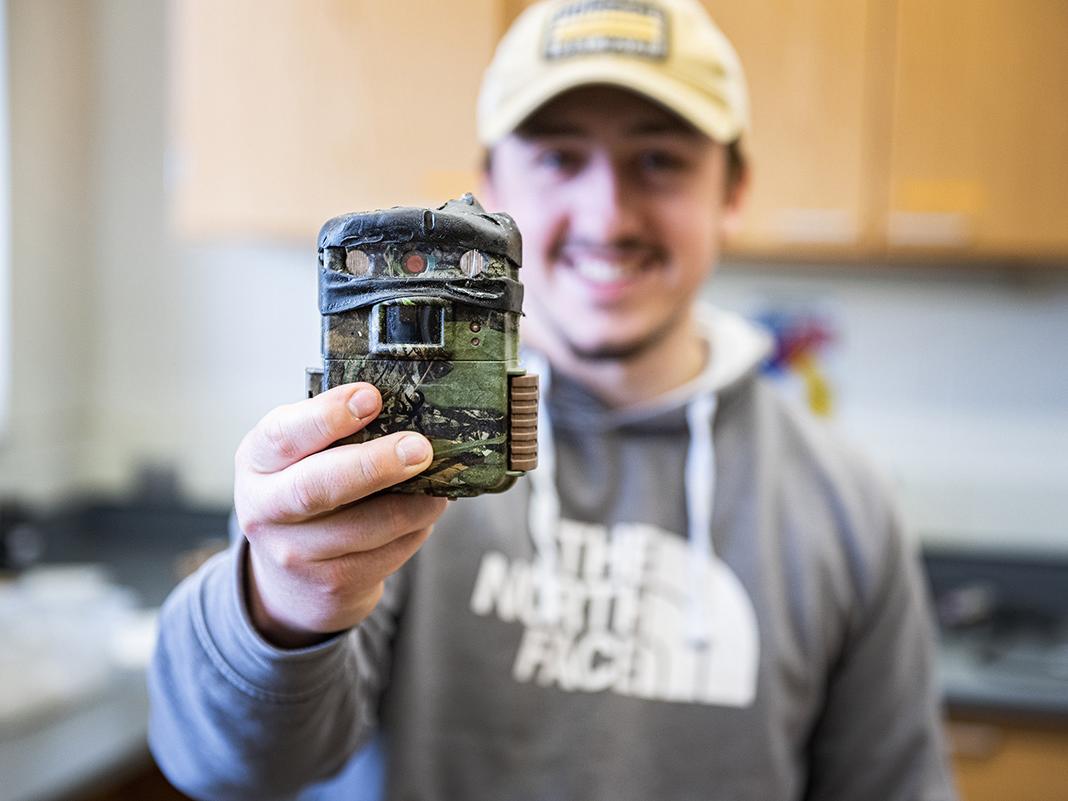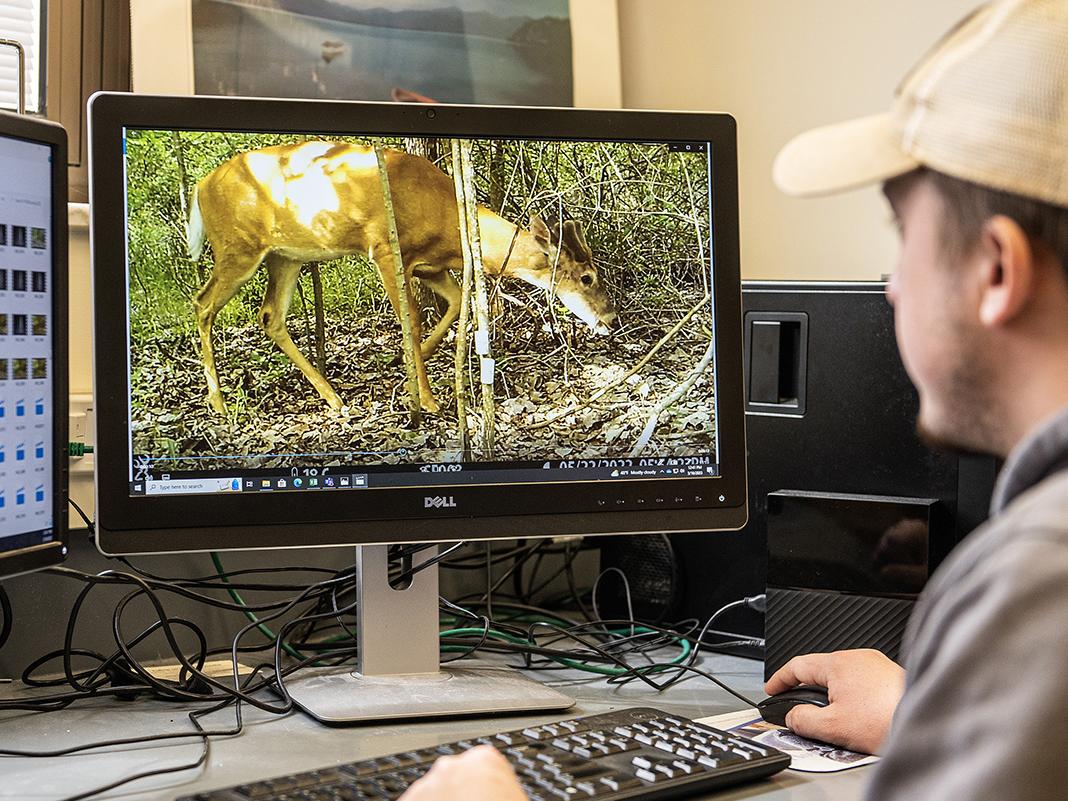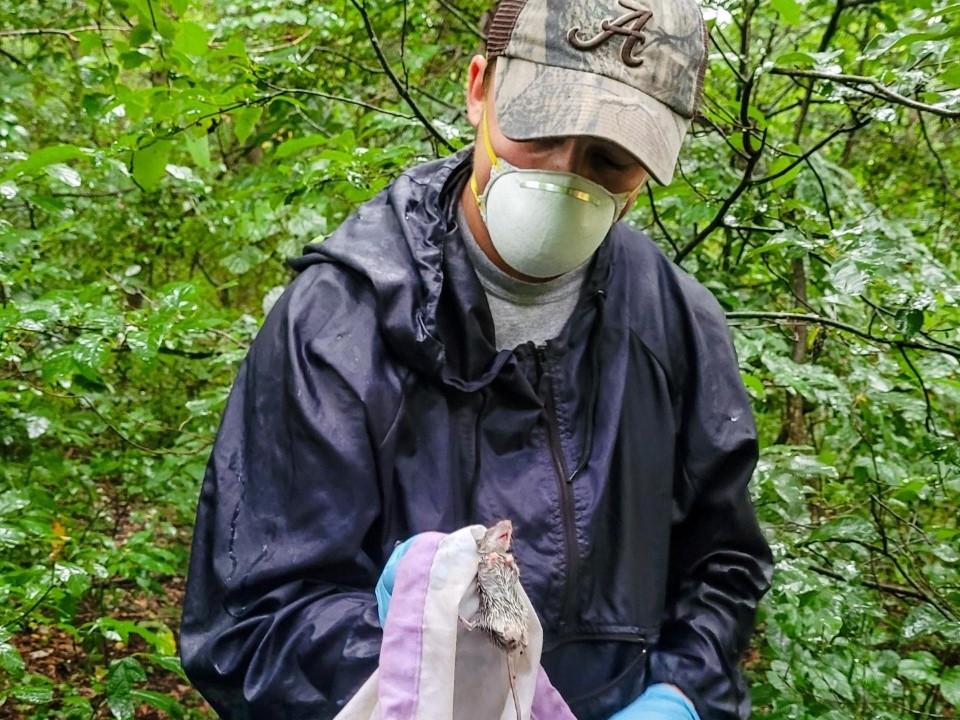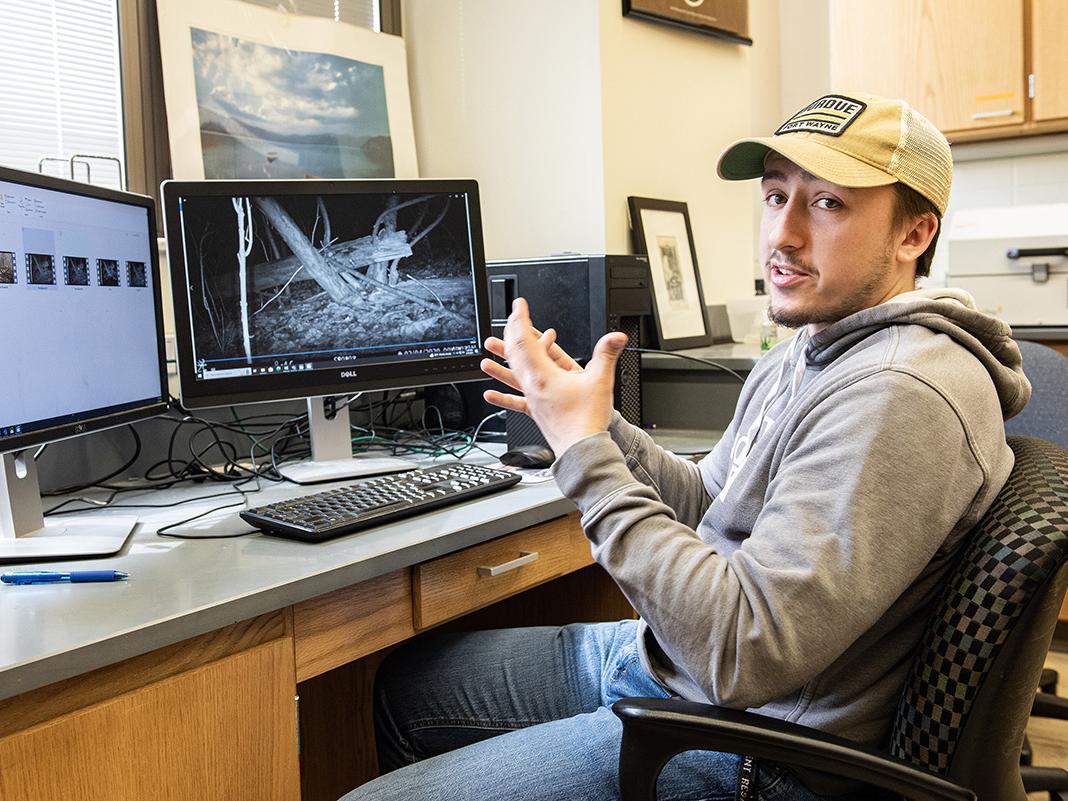 Carsten White
Carsten White displays a small camera that's used to survey small mammals.
Carsten White
Carsten White working in the field.
Carsten White