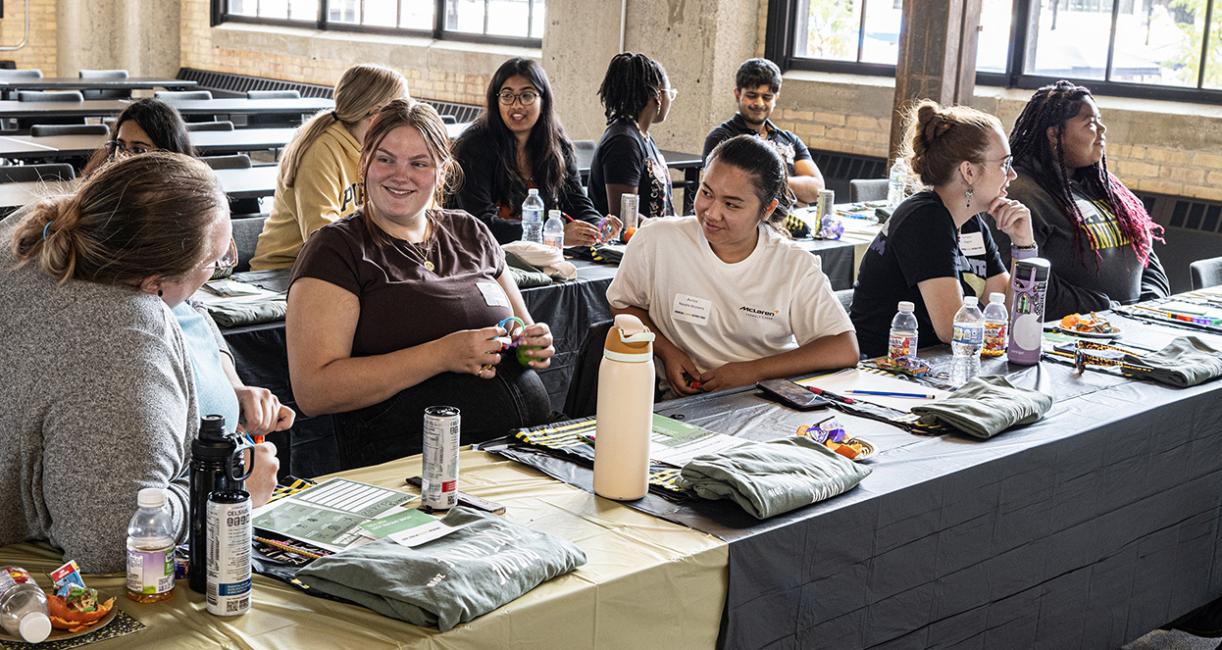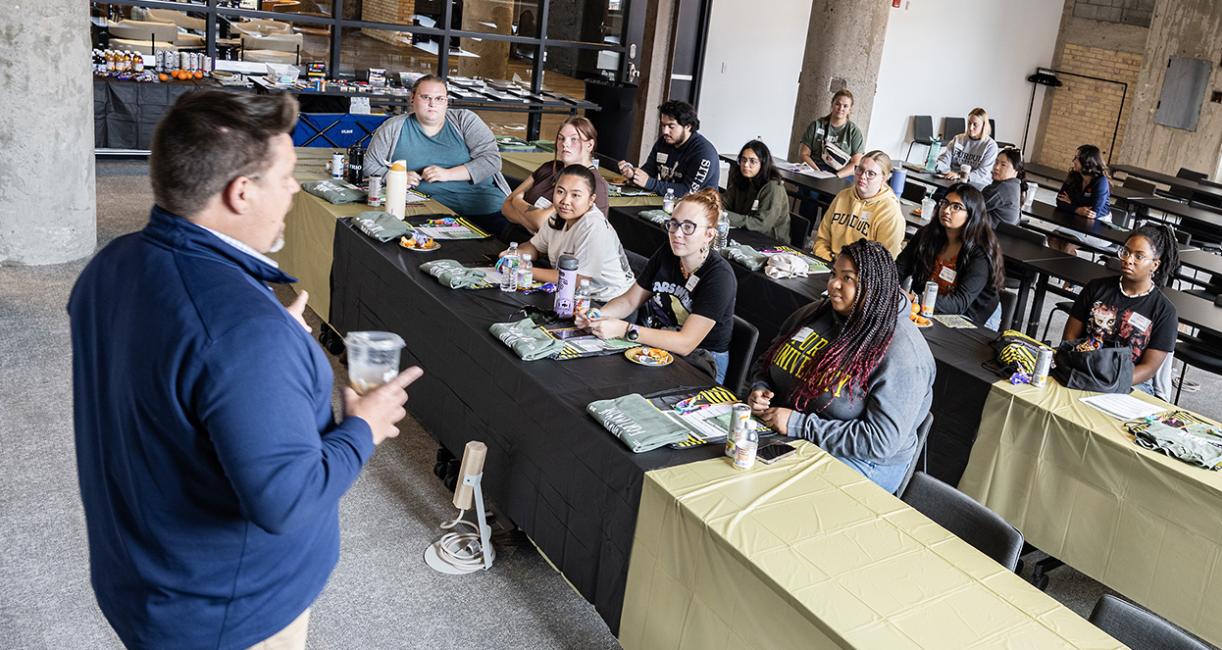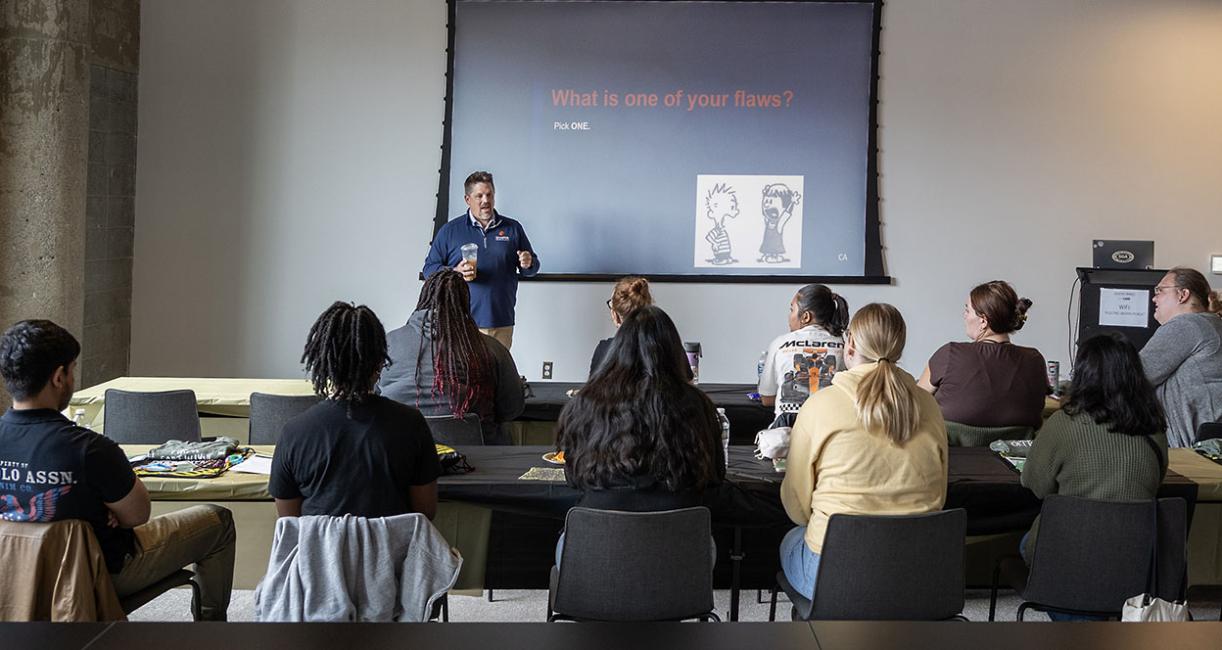 Emerging leaders explore Electric Works at retreat
By Blake Sebring
September 20, 2023
Electric Works remains one of Fort Wayne's next and current "big things," and a group of Purdue University Fort Wayne students couldn't wait to explore it Saturday. That chance was made possible through Student Leadership's annual Emerging Leadership Retreat for sophomores and juniors. For many, it was their first time to visit this prime example of urban development.
"It's always campus to housing and housing to campus, and coming here was a little relaxing and something out of what we do the whole week," said sophomore psychology major Moksha Sree Bollapally.
It's also an opportunity to show what Fort Wayne can offer.
"When I went to it the first time, I was like, `Wow! This is so neat!'" recalled Abbey Wang, assistant director of Student Leadership and Student Government Association, who coordinated Saturday's event. "It's just a fun place to go with so many different seating options to hang out. It's so cool to show students stuff like that; nice for them to see what is out there and available for them to use."
Junior art and design major Willow Cribb enjoyed more than the food at the Union Street Market.
"As a college student, having time built into an event to attend something like a farmers market is incredibly useful," Cribb said. "It's nice to get out somewhere. I have a microcosm of campus where the only other place I go is to the grocery store, and this breaks that up a little bit. It's refreshing to remember that this is a bigger city."
The retreat's goal is to get students to learn more about themselves and their classmates. Mitch Isaacs, executive director of the Shafer Leadership Academy, was the keynote speaker. Wang and graduate intern Carolyn Pang led the 12 students through several workshop exercises such as discovering their five dominant traits.
"I was reminded about the idea of perfectionism and its downfalls and pitfalls," said Sam Sharma, a junior mechanical engineering major. "I don't completely agree with the methodology and psychology behind this approach to perfectionism or career success. I feel like people shouldn't be striving to be happy, they should be striving for something great and be happy in the achievements they make. It's a difficult situation, but you may have to be unhappy temporarily to achieve your goals."
Isaacs spoke about how flaws are really just strengths being overused or underused.
"If we identify where that problem is coming from and fine-tune that, it will go back to being the strength that it is," Cribb said. "It helps a lot to frame it to be able to work on your flaws. It makes it easier to see that they aren't that bad and aren't life-destroying but have potential to be a lot less daunting."
Similar to turning a dead downtown factory into a community showplace.