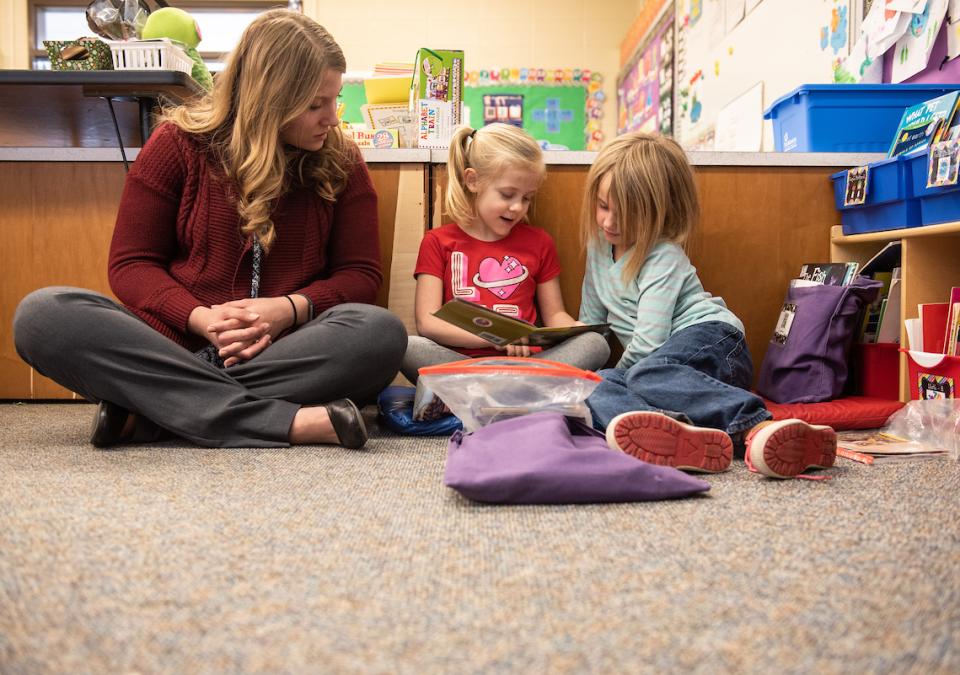 Child development principles at work in J.E. Ober classrooms
An ongoing program evaluation of professional development at J.E. Ober Elementary in Garrett has just provided the school with preliminary findings. The report shows that when teachers learn more about how children grow and develop, there is a positive impact on educator-student interactions in early-grades classrooms.
For the past several years, primary grade teachers at Ober have been students themselves, learning about child development principles with the help of bloom!, a teacher-education initiative developed by Risha McLellan and supported by grants from The Dekko Foundation. The goal of the initiative is to foster learning environments that reflect unchanging truths about children and promote their full flourishing. Kindergarten through third grade teachers at Ober have studied a variety of developmental concepts, such as mediated learning and child autonomy.
Researchers from Purdue University Fort Wayne's School of Education studied participating teachers' classrooms in 2020 and 2021 and coded observations by bloom! mentors, evaluating interactions using a validated assessment tool called CLASS. 
In their findings, interaction scores were significantly higher for Ober primary teachers than national averages. Scores on the specific types of interaction most closely aligned to the bloom! principles studied are even stronger and improved dramatically during this focused work.
The program evaluation will expand now to consider the students' academic and personal growth.
Contact Isabel Nunez, professor of educational studies and director of the School of Education, at [email protected] or 260-481-6450 for additional information about Purdue Fort Wayne's research.
Learn more about bloom! by contacting Kimberly Schroeder, engagement director at The Dekko Foundation, at [email protected].