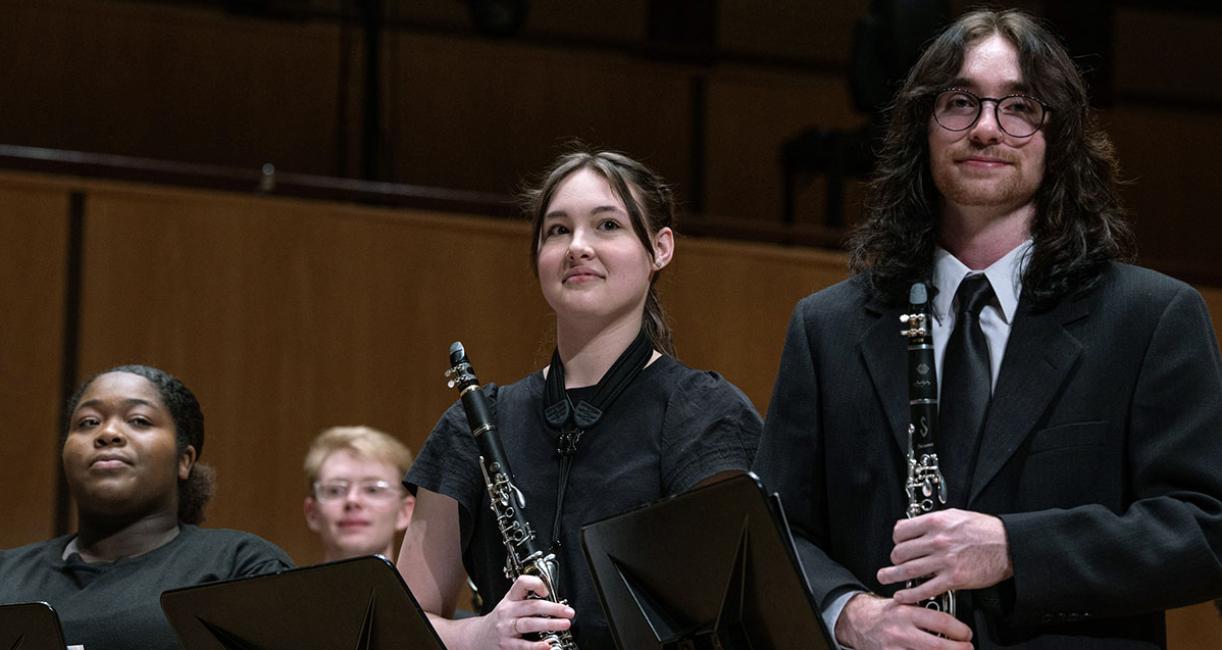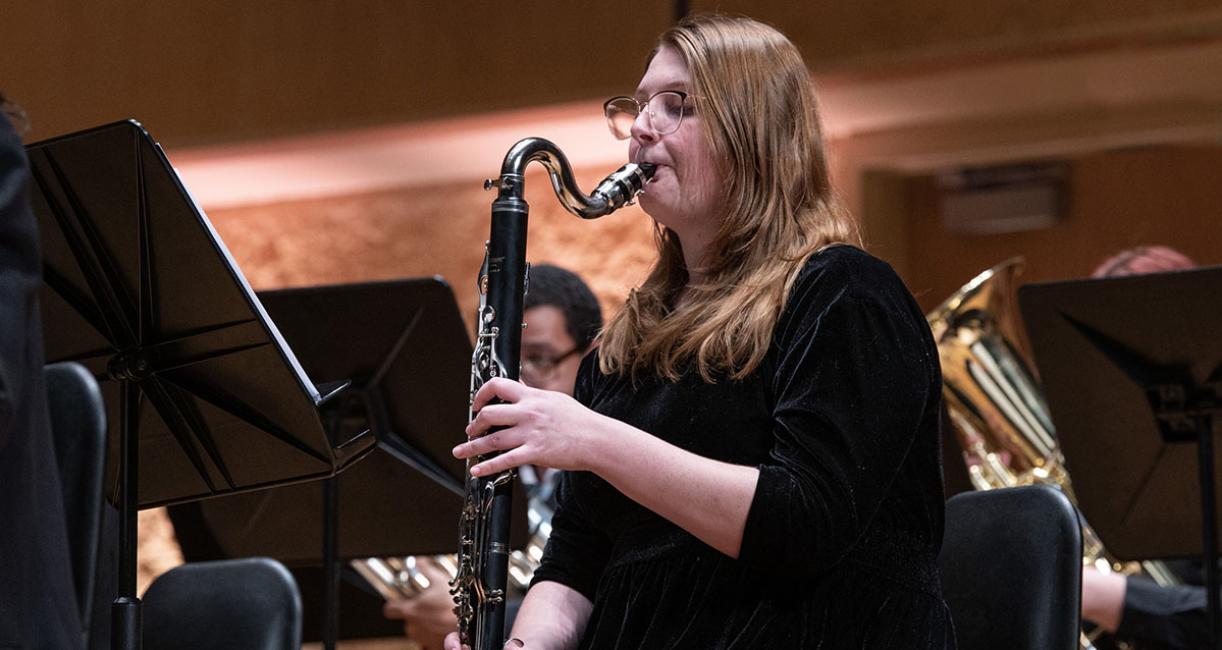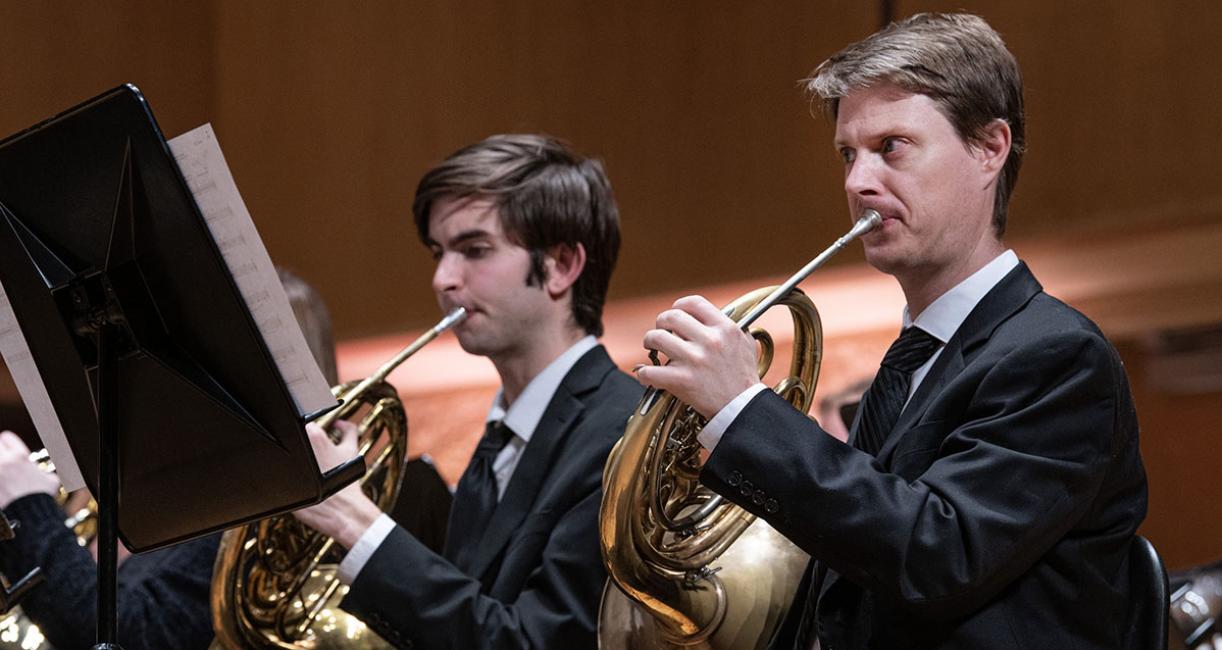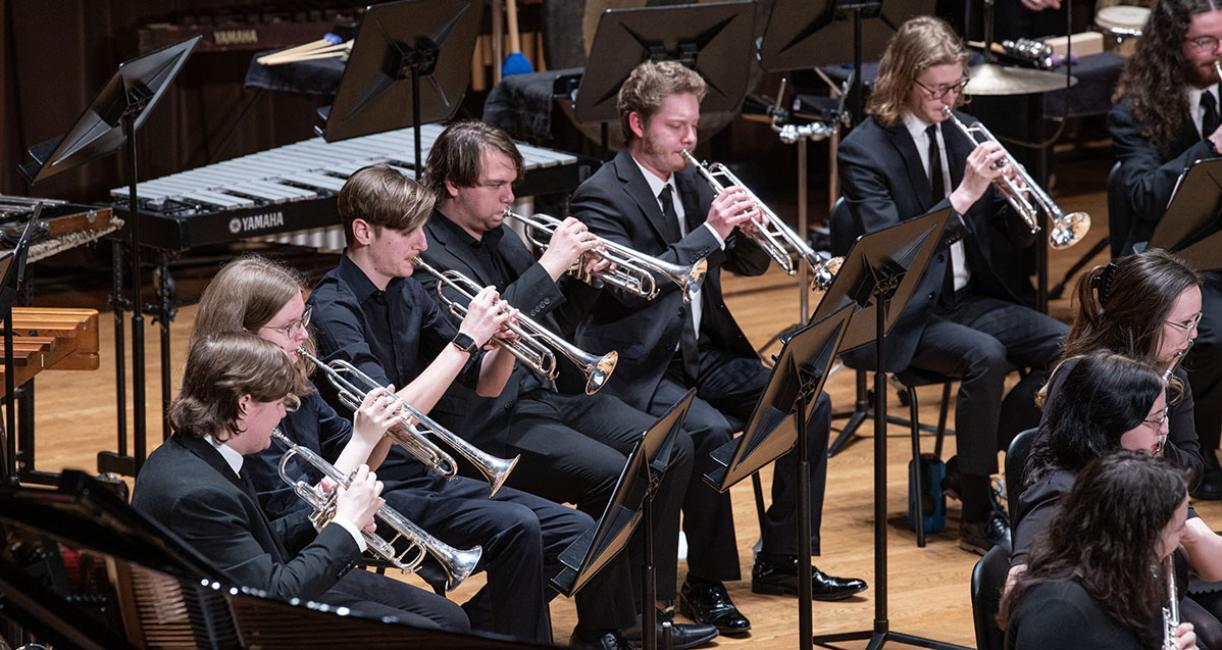 After six-year absence, PFW wind ensemble returning to world stage
By Blake Sebring
May 16, 2023
"Travel is fatal to prejudice, bigotry, and narrow-mindedness, and many of our people need it sorely on these accounts. Broad, wholesome, charitable views of men and things cannot be acquired by vegetating in one little corner of the earth all of one's lifetime."
– Mark Twain
After a successful trip to Austria and Germany in 2018, Purdue University Fort Wayne's Symphonic Wind Ensemble was scheduled for a tour in China in 2020 when the pandemic closed the world down.
The recently graduated seniors in the ensemble were freshmen then, and they've been holding their breaths ever since, hoping for one last chance tour before their college careers end. On May 17, 49 student musicians, nine faculty, guest musicians, and chaperones fly from Chicago to Europe for a dream 15-day circuit of Paris, Geneva, and several stops in Italy including Milan, Florence, Corciano, and Rome.
"We've known we were going to be going on a trip since we've been here, and we've just been waiting for the cards to fall correctly—and they finally have," said senior saxophonist Cassie Welker. 
Their excitement has been building since Daniel Tembras, PFW director of instrumental studies and conductor of the ensemble, announced a year ago it was time for the university's musicians to climb back into the world.
"As an educator, it's vital that our students, especially artists, know the world around them," Tembras said. "Art is a reflection of society, so this is incredibly vital. Learning about culture from a book is like learning how to water ski on dry land."
In essence, this trip is the crescendo to many college performing careers. Commencement was last week, but this is the climax of why they came to Fort Wayne and studied at PFW, the test of all they have learned and have become as musicians.
"We've just been staying hopeful, honestly," senior clarinet player Rachel Corwin said. "It didn't feel real until recently. I think things are starting to open up more for concerts and live performances, and that gave us hope that it was going to happen."
And the months of practice have built in excitement and quality until there's a tangible feeling of expectation in the instrumental rehearsal room. Every performer is pushing for their absolute best to test themselves, and lift everyone else.
"Dr. Tembras is incredible and truly a master at his craft," percussionist Howie Spencer said. "He sets the layer of expectations for all undergrads performing graduate-level music, in a way, so it's pretty remarkable that we all have the chance to do that. He sets the tone for us, and then it's up to all of us."
But Tembras is also exceptional at drawing emotion from his musicians, exhorting them to play with and show their feelings, asking them to acknowledge and appreciate their European audiences. Don't act like this happens every day, he tells them, but lean into it and use that energy to produce their finest efforts.
This isn't just a vacation or a business trip, Tembras said, but more a cultural immersion with wonderful chances to explore some of the Earth's greatest cities along with proving themselves on world-renowned stages. He understands this is the trip of a lifetime that could launch the rest of his students' lives.
They've been practicing and telling themselves they are ready, but the nerves about performing in the historic houses of Europe must be faced. This will be the greatest opportunity and responsibility of the students' chosen passions, and the ultimate chance to prove what they are capable of.
"We just have to have faith and trust in ourselves," said Ethan Hacker, senior trombone player. "We'll be mature enough to know it's the same thing we've been playing for months. The only thing that is different is the continent we're playing on.
"We're here making memories with each other by making music, which is why we all fell in love with this in the first place."