Start your future advanced degree with the solid foundation of an undergraduate degree from Purdue University Fort Wayne. Your preprofessional education will give you the start you need to achieve your goals.
Our preprofessional experts will help you build your personal plan. Submit your information today.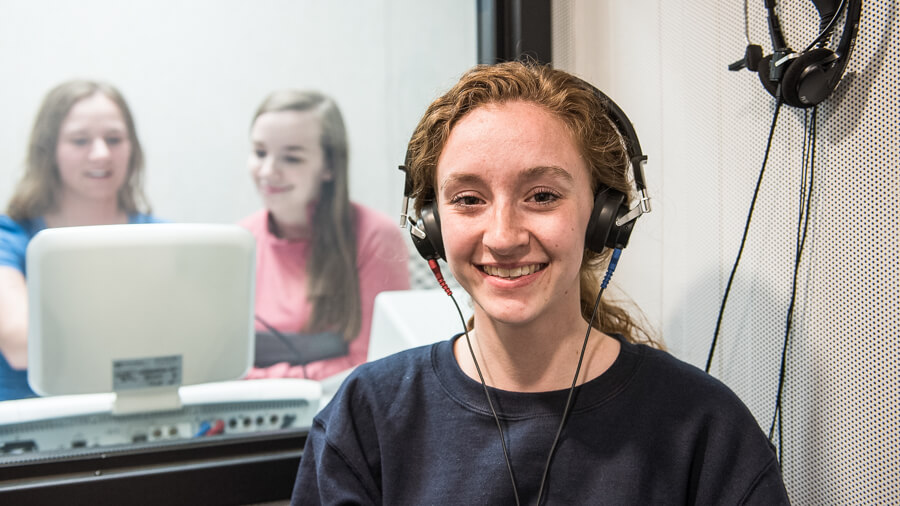 Audiology
Train to become a healthcare professional who specializes in hearing, auditory processing, and balance issues by enrolling in our preaudiology studies.
Dental
Prepare for dental school and take the first steps toward a stable and satisfying career.
Law
Social justice, a desire to affect change, or a drive to help others—there are many reasons to choose a prestigious and exciting career as a lawyer.
Medicine
Follow your passion to become a physician and care for others by becoming a premed student.
Pharmacy
Pharmacists are a vital part of the medical field. See what it takes to succeed in one of these prestigious positions.
Physical Therapy
Working with people to increase their mobility and decrease their pain. Helping them improve the quality of their lives. Being a physical therapist trains you how to do this—and so much more.
Physician Assistant
Your career in the medical field awaits. Learn about all the options that are available with being a physician assistant.
Speech-Language Pathology
Your kind heart and helping nature will take you far. Gain the skills and expertise you need to pursue a fulfilling and rewarding career and give others the tools they need to communicate effectively.
Veterinary Medicine
Do you like to help and care for animals? Veterinary medicine may be for you. See how you can start your journey toward this fulfilling career.