Interdisciplinary Studies 
College of Liberal Arts
Expand your knowledge through our 21st century liberal arts curriculum and innovative interdisciplinary degree offerings.
Your education doesn't have to be defined by one discipline, and if you choose a major in the College of Liberal Arts, it won't be. Whether majoring in anthropology or women's studies or any major in between, you will achieve the breadth of knowledge and range of skills employers value through a college-level curriculum that includes a team-taught interdisciplinary course required of all majors in our college. And if you find this introduction to interdisciplinary liberal arts studies exciting, we have a range of degree programs that allow you to bridge disciplinary specialties and connect and integrate knowledge across—and beyond—traditional fields of study.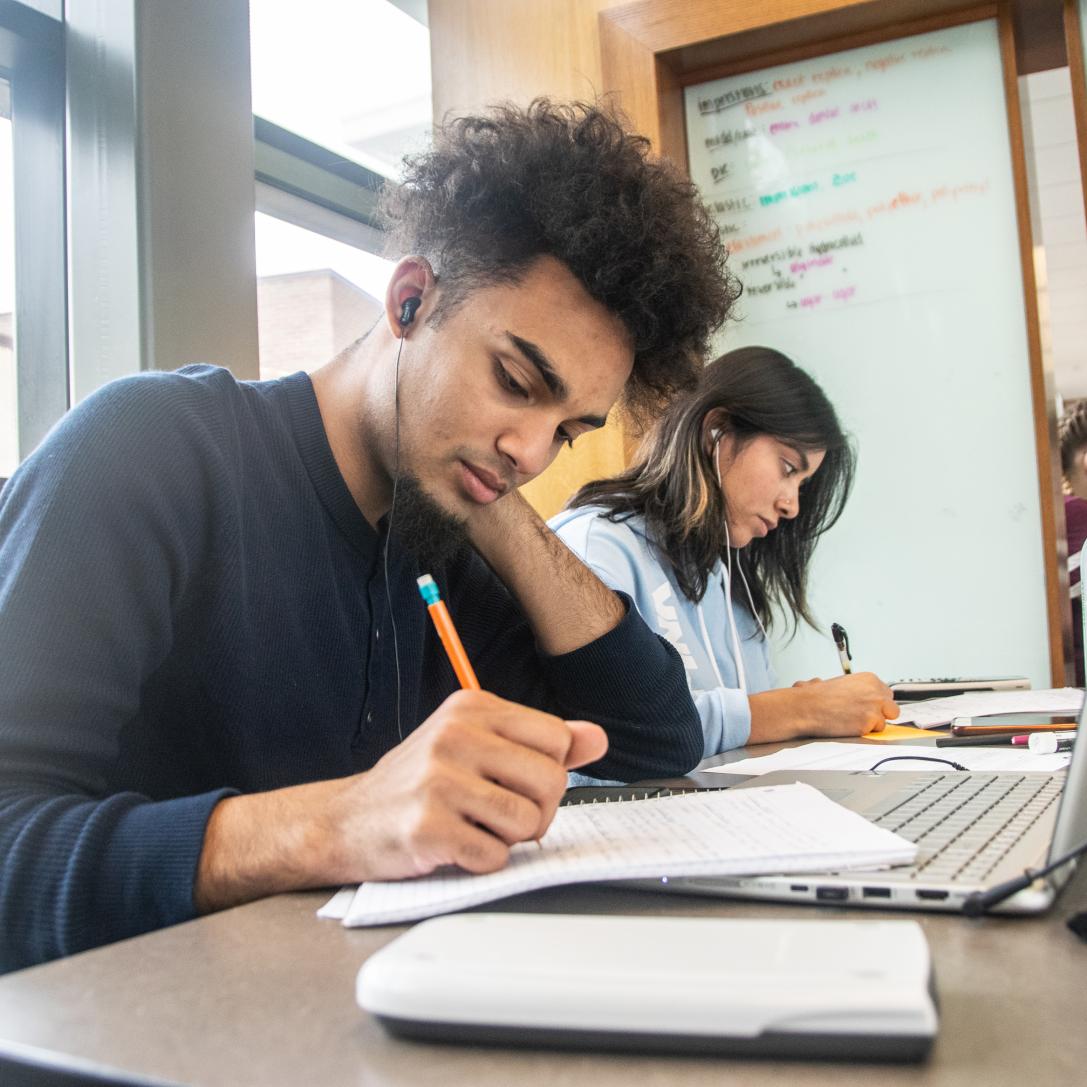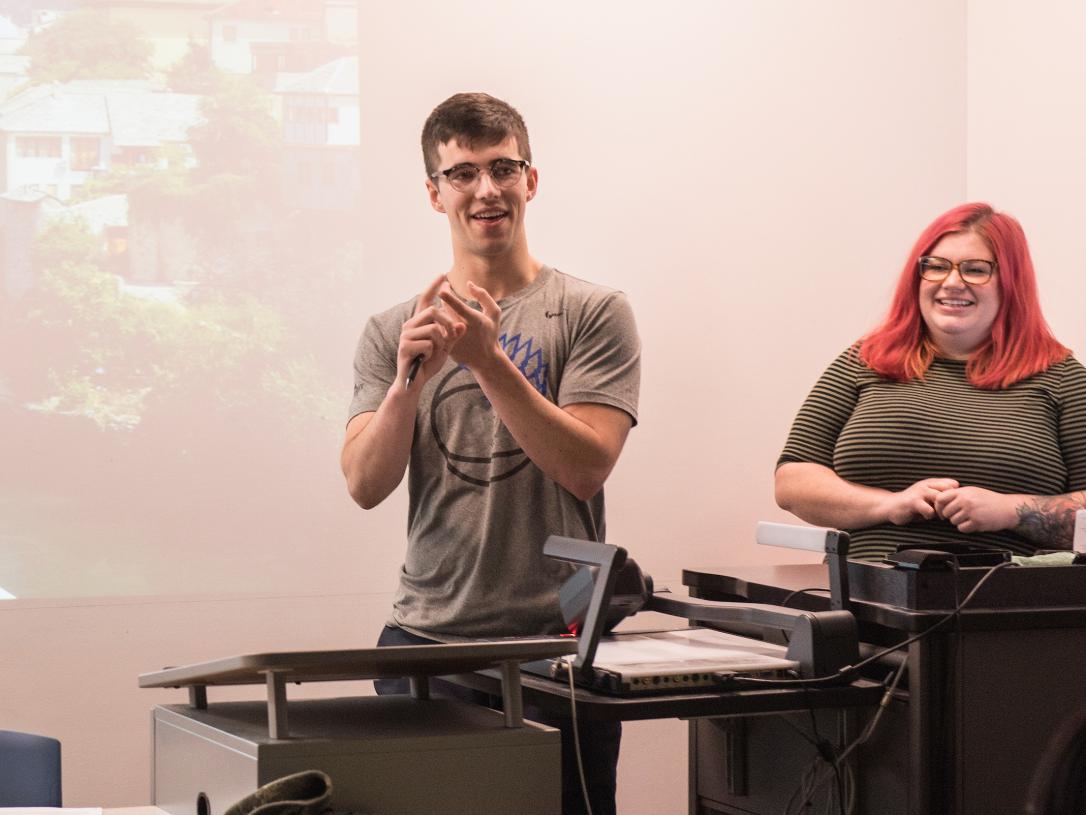 Film and Media Studies
Gain knowledge and tools to critically understand the historical, theoretical, aesthetic, cultural and institutional contexts of film, television, and other electronic and digital mass media.
LEARN MORE
International Studies
International studies is for students interested in developing a greater understanding of global histories and cultures, or studying the means used to promote and maintain normal relations of nations.
LEARN MORE
Religious Studies
Religious studies provides students with a firm grounding in the academic study of religion through the informed investigation of religion in historical, social, cultural, and political contexts.
LEARN MORE
Women's Studies
Women's studies examines gender and its intersections with other categories of identity, including race and ethnicity, sexuality, class, nationality, and disability.
LEARN MORE
Curious about the topics for upcoming sections of Introduction to the Liberal Arts?
The topics for our Spring 2023 sections of IDIS 10605: Introduction to Liberal Arts have been announced. Sections 01 and 02 will focus on the topic "Human Rights, Victimization and Empowerment" taught by Dr. Lee Roberts and Dr. Sherrie Steiner. This course is multidisciplinary introductory education about the human rights regime (e.g., law, the United Nations, international courts, non-governmental organizations, human rights culture). A social science perspective will be employed to understand how social forces contribute to both empowerment and victimization. A language and literature perspective will be employed to understand processes of victimization and empowerment. Trauma silences people and often the first step toward empowerment is to find their voice in story, sometimes via languages that are not even their own. In contexts where the native tongue has become that of the enemy (e.g., German for survivors of the Holocaust), fictions and autobiographical texts become the means by which people can grapple with intricate and subtle psychic damage that is caused by human trauma. Through fiction, one can reshape not only the story of one's life but also the words that construct meaning. Whereas social science tends to reject the once-removed aspect of literature as being detached from reality, literature emphasizes how being once-removed can become an entry point for truth-telling the reality of trauma. The course emphasizes participatory/experiential learning through the practice of human rights for the attainment of human rights.
Sections 03 and 04 will focus on "Tradition, Transition, and Transformation: Japan and Korea", taught by Dr. Yamada and Dr. Roberts. This course introduces students to the East Asian countries Japan and Korea and helps them understand social institutions, political-economic structures, and cultural values. It examines the multi-facets of each country, such as language, family (including gender/sexuality), school, work (i.e., social class/economy), politics, religion, minority groups (i.e., race/ethnicity), and entertainment. While the course focuses on contemporary Japan and Korea, it also incorporates historical backgrounds. Aside from reading, discussing, and analyzing theoretical texts, primary literature, and media (music/film) in translation, students will also explore the very basics of the structure of the two languages (the Korean alphabet hangul and Japanese writing system hiragana and katakana).