Indiana Clarinet Experience
Home
Indiana Clarinet Experience
Indiana Clarinet Experience
June 6-11, 2022
Rhinehart Music Center
Registration Deadline: May 27, 2022
Register Here!
The Indiana Clarinet Experience (ICE) is a six-day overnight summer program for clarinetists in grades 7-12 to have a fun musical experience with a dedicated faculty of young, energetic professionals. The camp takes place in Fort Wayne, Indiana at the Purdue University Fort Wayne School of Music where students spend the week on campus with fellow participants. Housing is provided in Purdue Fort Wayne's campus housing and students will be supervised at all times. Lunch and dinner are provided; campers will provide their own breakfast items that can be stored and served in their student apartment kitchens.

Cost: $575 (residential); $475 (commuter)
For more information, contact Kylie Stultz-Dessent via email or click here to visit former ICE website.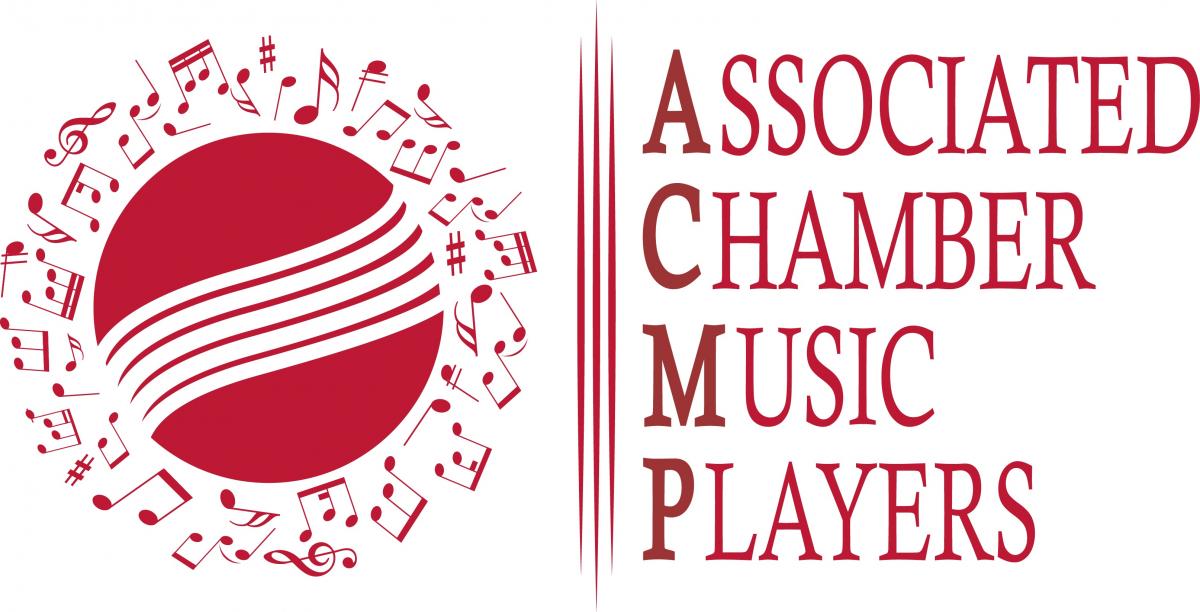 This program has been made possible, in part, with support from ACMP Associated Chamber Music Players. You can visit their website and join their growing network of passionate chamber musicians at www.acmp.net.

What to expect at ICE 2022
Improve at the clarinet. There will be lots of information presented to help you excel at the clarinet, and plenty of time to practice so that you master all of these new concepts.
Meet new friends. ICE attracts students from all over Indiana and beyond. Many friendships are formed throughout the week. Group activities outside of class time will encourage making new friendships that last.
Play cool music. No one wants to play cool music more than the faculty do. Many of them bring their own arrangements and compositions to spice up the repertoire for the small and large ensemble concerts.
Play cool instruments. This is your chance to learn more about the clarinet instrument family. You can play E-flat clarinet, alto clarinet, bass clarinet, and contra bass clarinet. The end of the camp includes a clarinet choir concert, where people will play all kinds of strange clarinets, big and small.
Play cool music for other people. Part of the camp experience includes performing a final concert at PFW School of Music. Playing music for ourselves is fun, but playing for other people is even more satisfying.
Work with an energetic and passionate faculty. Students will have the opportunity to work in a small setting with a dedicated faculty of professional clarinetists and teachers. Additionally, students will hear performances by innovative clarinetists in the professional field.
A summer to remember. It's only a week, but the memories will last much longer. Many of our participants look forward to returning each summer to meet friends from around the state and beyond.

Typical Camp Schedule
9:00am - 10:00am: Group Warm Up and Fundamentals
10:00am - 11:00am: Clarinet Grab-Bag: Special Activity
11:00am - 12:00pm: Private Lessons/Individual Practice
12:00pm - 1:30pm: Lunch Break and Outdoor Activity
1:30pm - 2:30pm: Chamber Music Rehearsals
2:30pm - 3:30pm: Large Group Masterclass
3:30pm - 5:00pm: Clarinet Choir Rehearsal
6:00pm - 7:00pm: Dinner
7:00pm - 8:30pm: Group Activity
Testimonials
"I don't think I really knew what to expect when I walked in the door on the first day, but I knew when I walked out on the first day that I couldn't wait to come back the next. Everyone there - students and instructors - are so supportive. They just want you to thrive and to see you grow as a clarinet player. I can't wait to hopefully return this year!" ~ Brittany D.
"ICE taught me more than I could have imagined in just one week. It also allowed me to bond with many new people over a common love of the clarinet. Every single aspect of it was great, and I would definitely participate again!" ~ Will Z.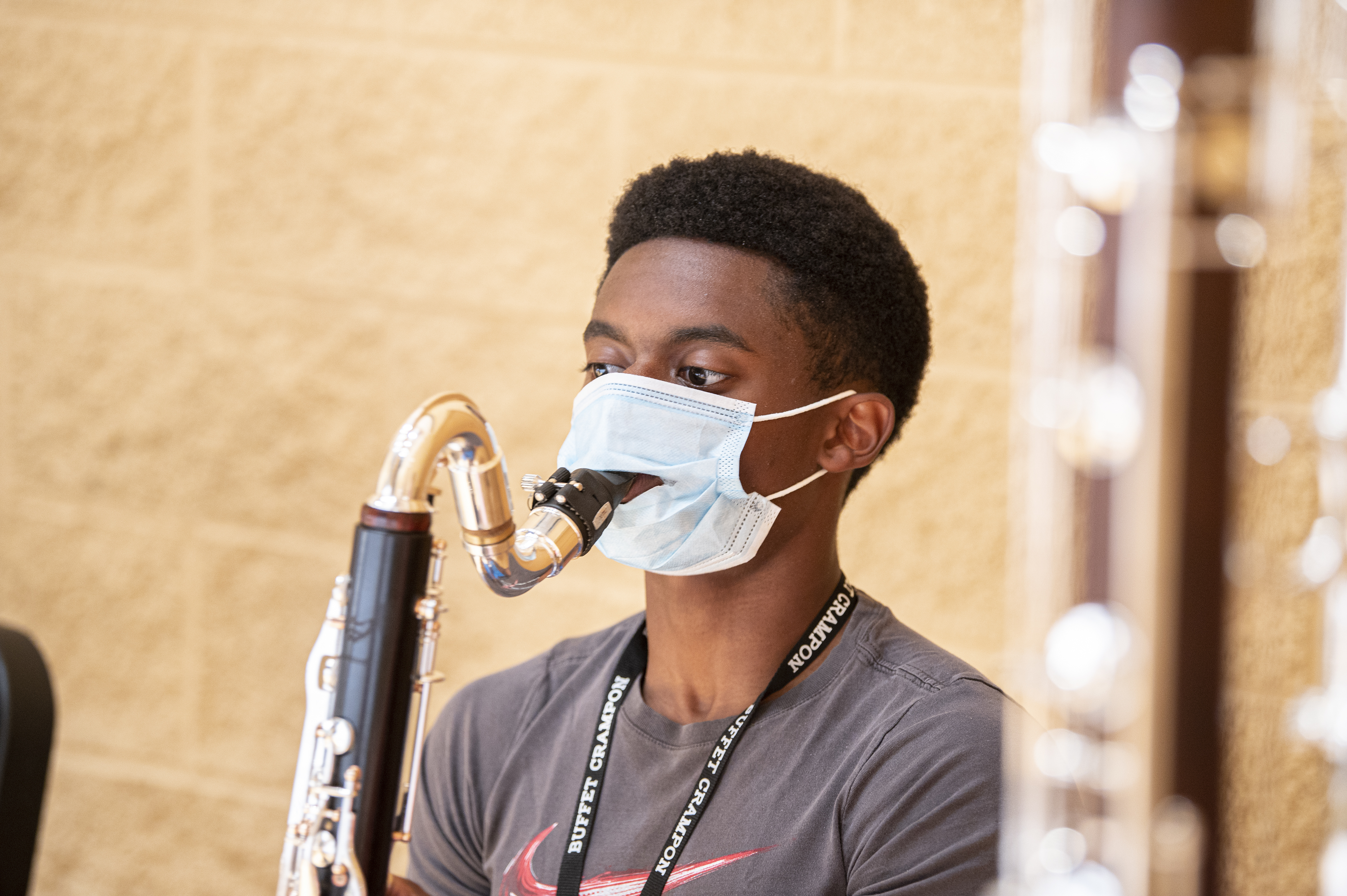 Instructors
Kylie Stultz-Dessent, Director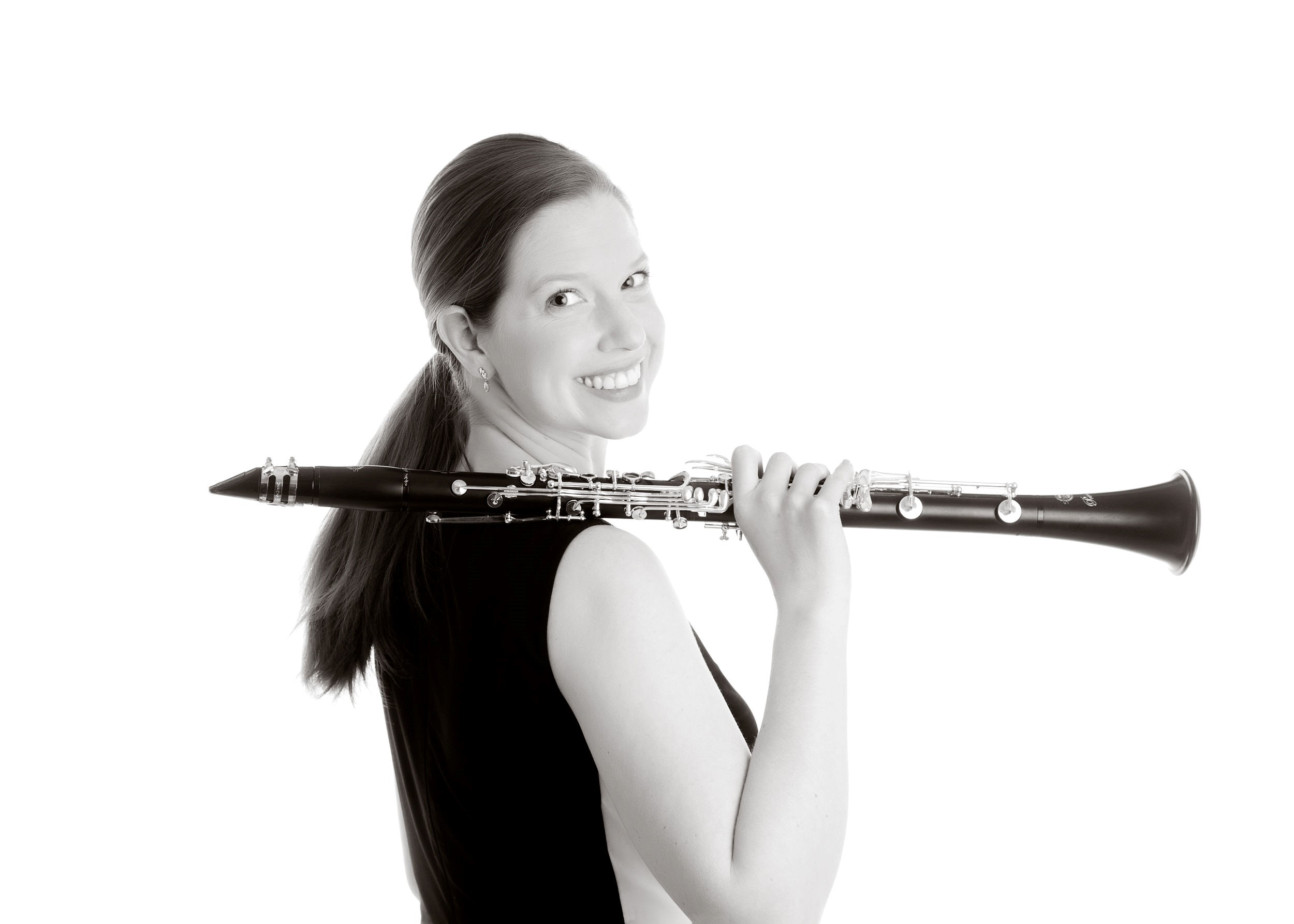 Kylie Stultz-Dessent is a versatile artist with a varied career as educator, soloist, chamber musician, and orchestral performer. She is currently serving as Visiting Instructor of clarinet and music theory at Purdue University Fort Wayne in Fort Wayne, Indiana. Kylie has performed with numerous regional orchestras and is a member of The Novacane Quartet, an award winning clarinet quartet. She holds degrees from Indiana University and the University of Cincinnati College-Conservatory of Music. Kylie co-founded the Indiana Clarinet Experience (ICE) in 2014.
Erik Franklin, Director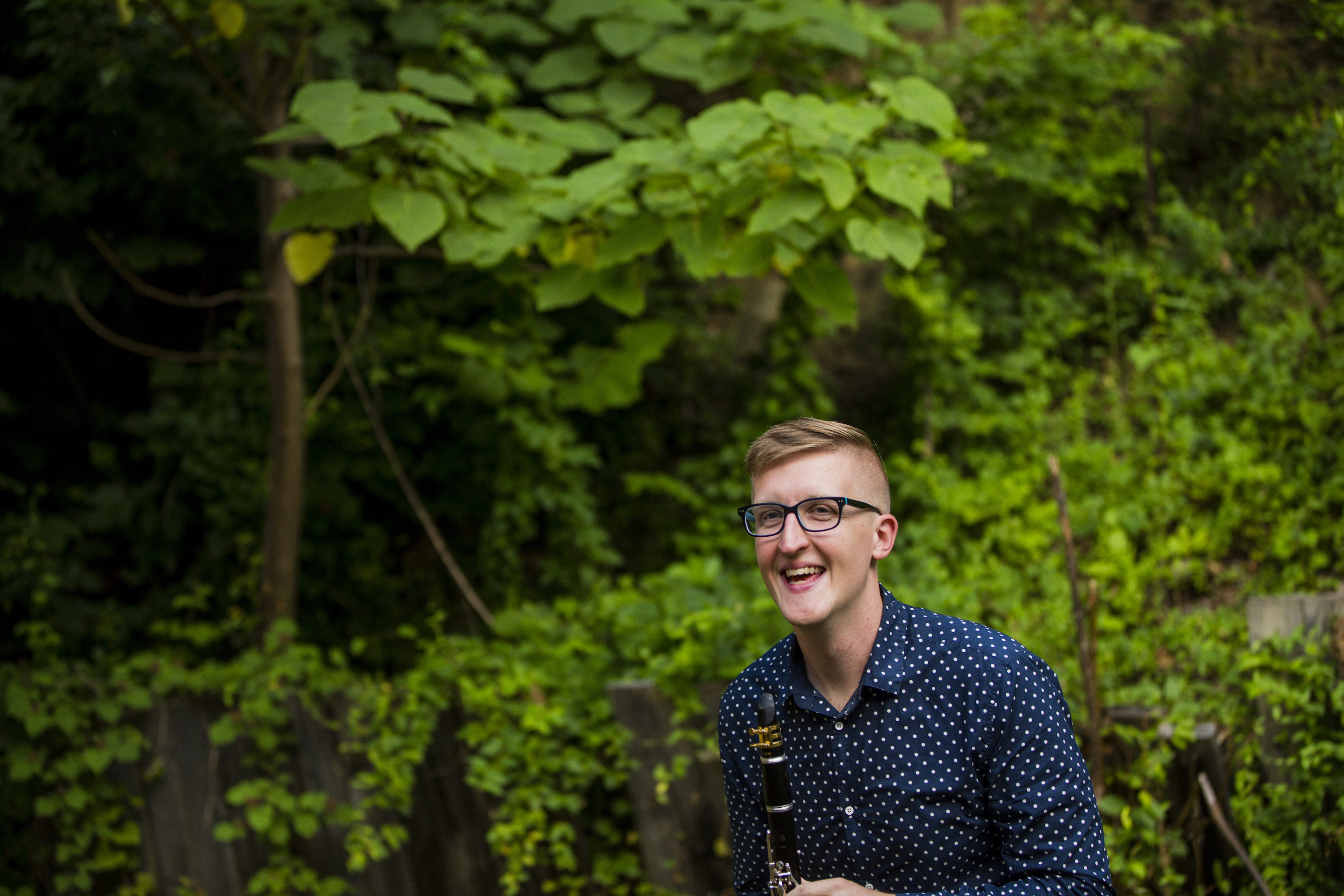 Clarinetist Erik Franklin has given hundreds of concerts in nearly all fifty states, performing concerts in venues from veterans' homes to Carnegie Hall. A former member of the U.S. Army Field Band, Mr. Franklin balances his time teaching at Towson University, performing with his award-winning chamber groups, and directing the Indiana Clarinet Experience. Mr. Franklin is a resident of Baltimore, MD, and holds degrees from Indiana University and Furman University. www.erikfranklin.net
Chris Dessent, Instructor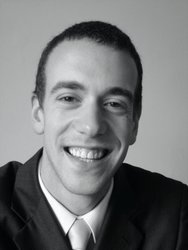 Chris Dessent is a music teacher and performer, specializing in several instruments and music genres. A graduate of the Indiana University Jacobs School of Music, Chris received a Bachelor's Degree in Music Education with High Distinction, studying clarinet with Howard Klug. Currently, he is a band director at Fishers Junior High in Fishers, Indiana and maintains a large private studio of clarinet and saxophone students. He has experience teaching and performing with award winning concert bands, jazz bands, marching bands, orchestras, and chamber groups across the country.
IMPORTANT INFORMATION
ACCREDITATION
The Purdue University Fort Wayne College of Visual and Performing Arts, including the Community Arts Academy, is fully accredited by all of its discipline-specific accrediting agencies: the National Association of Schools of Art and Design (NASAD), the National Association of Schools of Music (NASM), and the National Association of Schools of Theatre (NAST).
REFUND POLICY
A full refund is given when the university cancels a course or when the Community Arts Academy receives notification of withdrawal from the registrant before the third business day prior to the start of the class. No refunds will be given after class or private instruction begins. Course cancellations may occur due to low registration. Course offerings and fees may be subject to change without notice.
PARENTAL SUPERVISION STATEMENT
Purdue University Fort Wayne is a public institution of higher education that offers a wide variety of classes, to a wide range of students from differing backgrounds, including adults and children in grades pre-K – 12. While the Purdue Fort Wayne College of Visual and Performing Arts is committed to ensuring the safety and well-being of all students, parents are reminded that it is their responsibility to supervise minors when they are on campus and not in the classroom. Before and after class, our teachers cannot take the place of a parent and assume responsibility for unsupervised children.
In case of an emergency please contact the Purdue Fort Wayne University Police at 481-6827.
PURDUE UNIVERSITY WEST LAFAYETTE PROCEDURES FOR PROGRAMS INVOLVING MINORS
The Purdue Fort Wayne Community Arts Academy abides by the Purdue University operating procedures and policy outlined in the Operating Procedures for Programs Involving Minors that went into effect January 1, 2015. This policy and registration form may be viewed here: