Counseling and Graduate Education
Home
Counseling and Graduate Education
Welcome to the School of Education's graduate programs!
Our school offers the largest number of graduate programs on campus, featuring programs in Counselor Education, Educational Leadership, Elementary Education, Secondary Education, and Special Education.

The School of Education has earned national accreditation by demonstrating excellence in the areas of content and pedagogy, clinical experiences, selectivity, program impact, and capacity for continuous improvement.
Our counseling program offers specializations in Clinical Mental Health Counseling and School Counseling. We prepare counselors to be highly effective professionals who can meet the needs of clients and students in a variety of settings. Our interdisciplinary faculty are leaders in their fields at the state, national, and international levels.

*The Council for Accreditation of Counseling and Related Educational Programs (CACREP), a specialized accrediting body recognized by the Council for Higher Education Accreditation (CHEA), has granted accreditation to our two counseling specialty areas housed in the School of Education at Purdue University Fort Wayne: Clinical Mental Health Counseling (M.S.Ed. degree) School Counseling (M.S.Ed. degree).

*This program is nationally recognized as a high-quality program through the Association for Childhood Education International (ACEI).
Highly-effective educational leaders are essential for high-performance learning environments. Our leadership program prepares educators to be Indiana licensed building-level leaders that can meet the complex demands of the modern principalship and transform learning environments for P-12 teachers, students, and the communities they serve.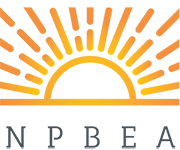 *This program is nationally recognized as a high-quality program through the National Policy Board for Educational Administration (NPBEA).
Our flexible program schedules are ideal for educators interested in advancing their careers without disrupting their professional and personal lives.
*These programs are nationally recognized as high-quality programs through various entities.
Our special education program offers flexible options of traditional, hybrid, and select online courses coordinated with local school schedules. Our courses are taught by highly qualified and experienced faculty with collectively over 30 years of P-12 teaching and current K-12 special education teachers who bring a variety of teaching styles and approaches to the classroom with the goal to develop a community of compassionate teachers.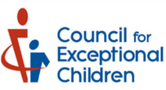 *This program is nationally recognized as a high-quality program through the Council for Exceptional Children (CEC).
Click
here for Graduate Admission Requirements
Social Media
Check us out!







School of Education
Check us out on:
Latest Tweets
Tweets by EDLE_PurdueFW