 People Directory
Find a Mastodon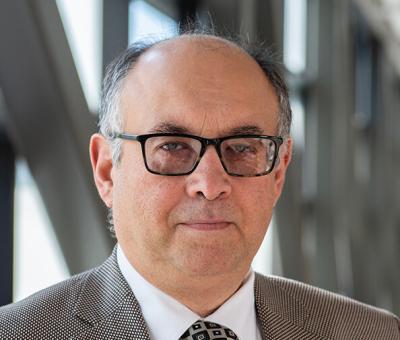 Todor Cooklev
Professor
Department of Electrical and Computer Engineering
Todor Cooklev
Professor
Department of Electrical and Computer Engineering
Todor Cooklev received the PhD degree in electrical engineering from Tokyo Institute of Technology, Japan in 1995. At present Dr. Cooklev is Professor of Electrical and Computer Engineering at Purdue University Fort Wayne, Indiana, USA.
His current research interests include most aspects of modern wireless systems and standards. Dr. Cooklev is author of more than 100 publications and 30 patents issued in the United States. Among his honors, he received the Best Paper Award at the 1994 Asia-Pacific Conference on Circuits and Systems, NATO Science Fellowship Award in 1995, the 3Com Inventor Award in 1999, the Wireless Educator of the Year Award in 2006, an award from the IEEE Standards Association in 2012. He was inducted into the Purdue Innovators Hall of Fame in 2019.
He has contributed to the development of a number of standards for communication systems. His research has been sponsored by DARPA and other government agencies.
Dr. Cooklev is currently a member of the Board of Governors of IEEE Standards Association and the editorial board of the IEEE Communications Standards Magazine.