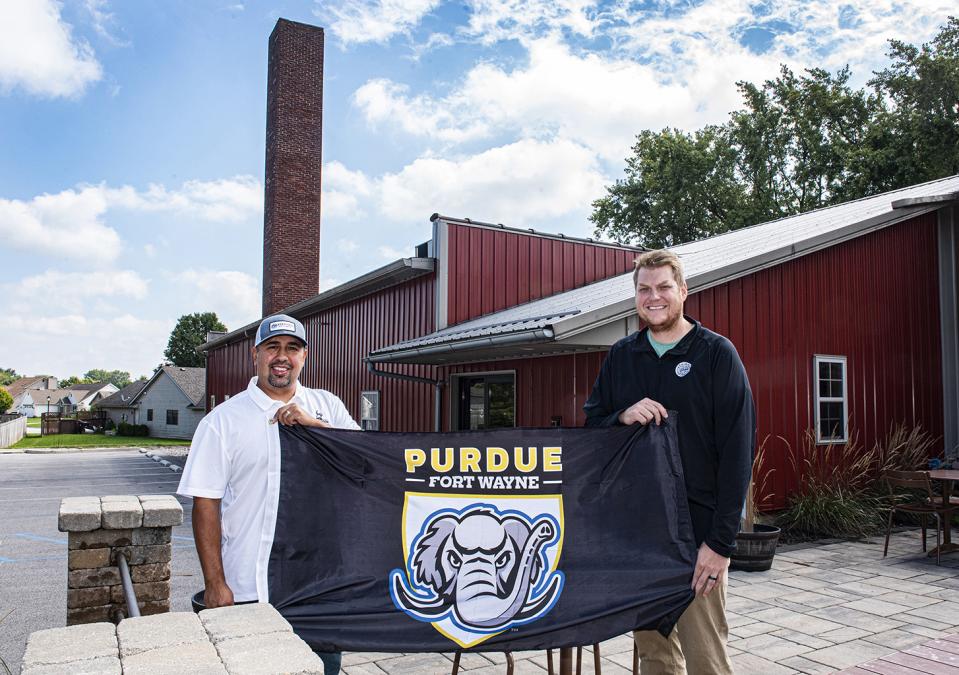 Time on campus strengthened friendship and future ventures for 2 alums
The greatest thing about attending college on Purdue University Fort Wayne's campus, Tyler Butcher said, is that it was small enough to reconnect with all his friends from high school but big enough to meet new friends as well.
That's the same philosophy and atmosphere he and business partner — and fellow alumnus — Logan Barger are building their Kekionga Craft Company around.
"We get complimented all the time about how chill we are in spirit," Butcher said. "We are what we are. It's our authenticity which is really being complimented."
They've had a long time to practice. The duo met when Logan was 9 years old and playing Little League Baseball on the same team as Tyler's older brother, whose father was the coach. A year younger, Tyler was the bat boy.
The friendship continued growing up in Monroe and through Adams Central High School before attending different universities. Butcher was a basketball player, and Barger was a wrestler and baseball player. A couple of years later, they came home and became roommates as Mastodons: Barger studying theological studies before graduating in 2010, and Butcher earning an accounting degree in 2011. This is also where they met their wives.
"If it wasn't for PFW, we probably wouldn't be where we are today," Barger said. 
About five years after graduating, Butcher was attending a wedding when his brother mentioned there were apple trees in his yard ready to be picked. Butcher called Barger and asked what he was doing the next day, saying, "Let's make cider."
By then, Barger had a background working for a wine and spirits distributor and knew about fermentation. He'd read somewhere that making cider was like making wine, but with apples and less sugar. They pressed all the apples — without washing them — threw some yeast on top of the result, and let it sit.
"The first batch wasn't very good. We took a couple of drinks and threw it away," Butcher said. 
"It didn't taste that great, but it sparked the idea that we could make our own alcohol." 
Because apple season is during the fall, they enjoyed experimenting with the mix and watching college football on Saturdays.
"This was our side gig, and it was more fun than anything," Butcher said.
Their motto has always been "We'll figure it out," and eventually, they got the recipe and taste right and formed the Kekionga Craft Company in 2016, moving into a historic apple mill at 7328 Maysville Road, in 2017. Their repertoire now includes more than 100 flavors, which they create. Some are offered seasonally, including 12 varieties in cans. Kekionga Craft Company is open Wednesday through Sundays and will soon add a tasting room as part of Fort Wayne's Electric Works project.
Recently, PFW's Tyler Baker, general manager of Mastodon Sports Properties, developed a partnership with Kekionga Craft to brand its most popular product as Don's Hard Apple. Featuring the PFW Mastodon logo and the school colors, the product will be sold on location and soon through local packaging stores with royalties used to benefit PFW athletic scholarships.
It's the first such marketing partnership for PFW, but follows examples throughout the country, including at Purdue.
"To partner with two alums is pretty special, especially with the story behind it," PFW Director of Athletics Kelley Hartley Hutton said. "Our co-branding of their product is a pretty wonderful opportunity for both of us."
PFW Athletics will host various events at the facility, including receptions and business socials. The new brand will be introduced at Thursday's annual Mastodon Open golf fundraiser. 
"With good partnerships, there are a lot of good layers," Hartley Hutton said. "It's close to the university and an incredible venue. We want them to be successful, too, and to be a part of that."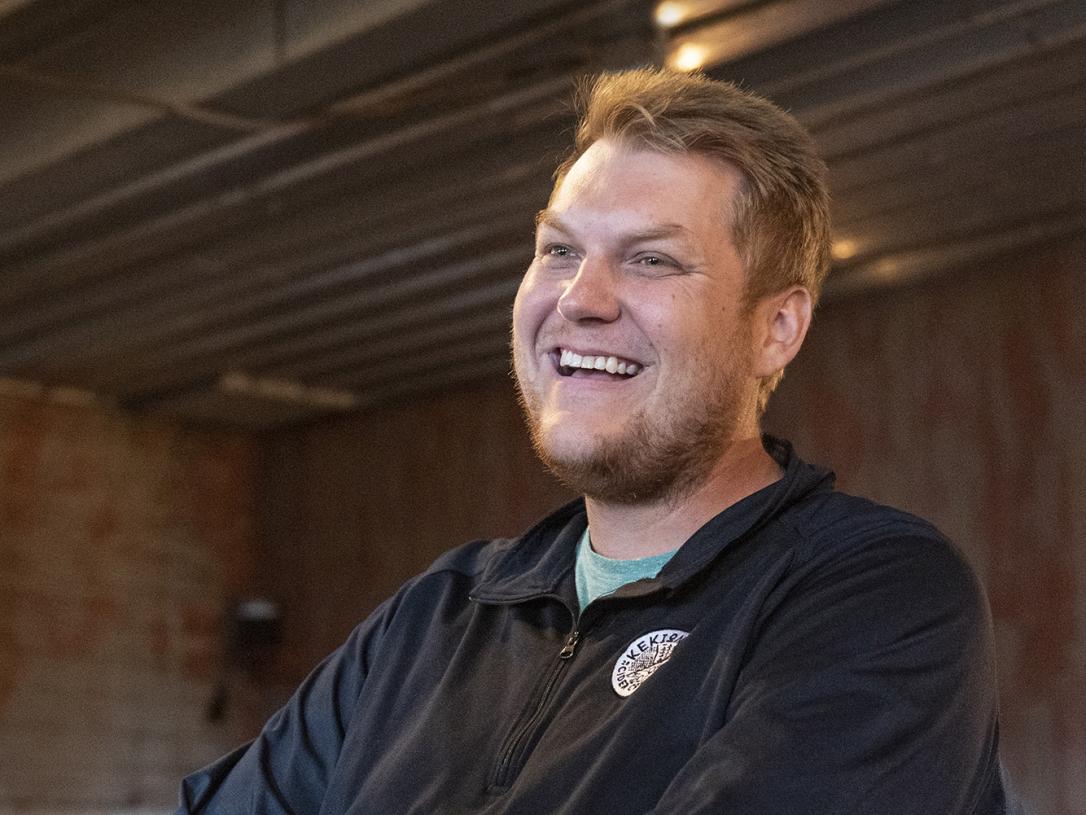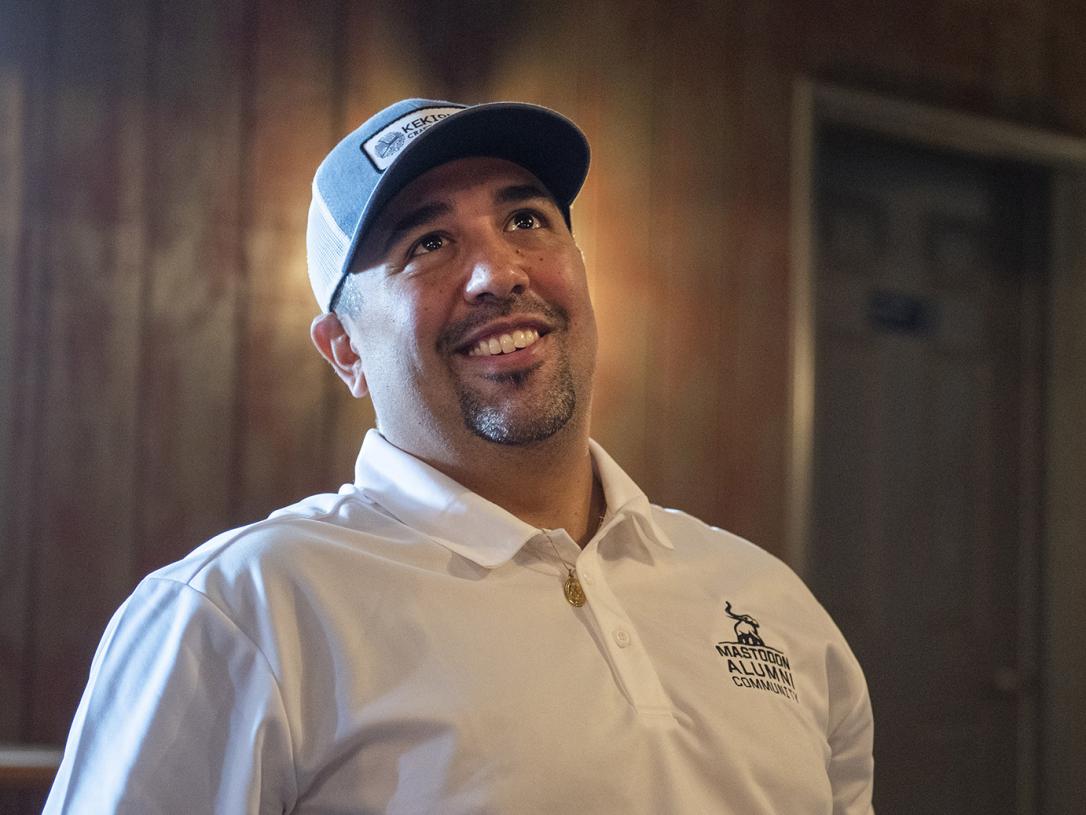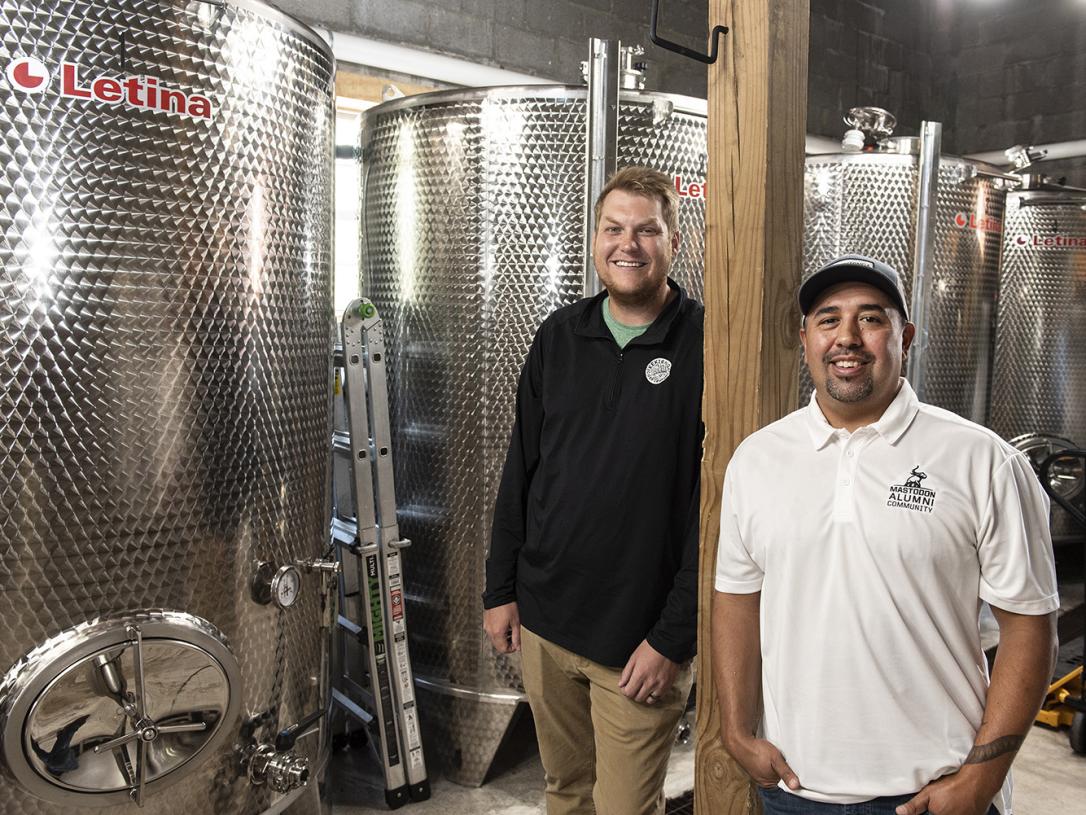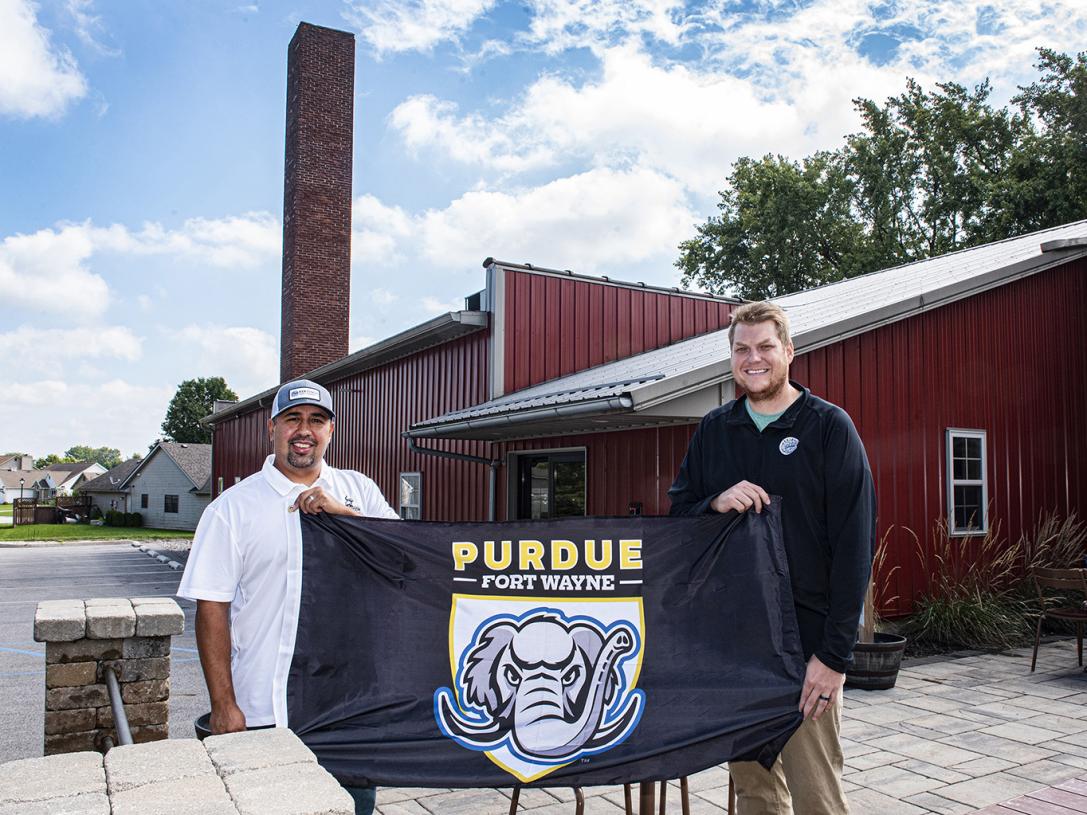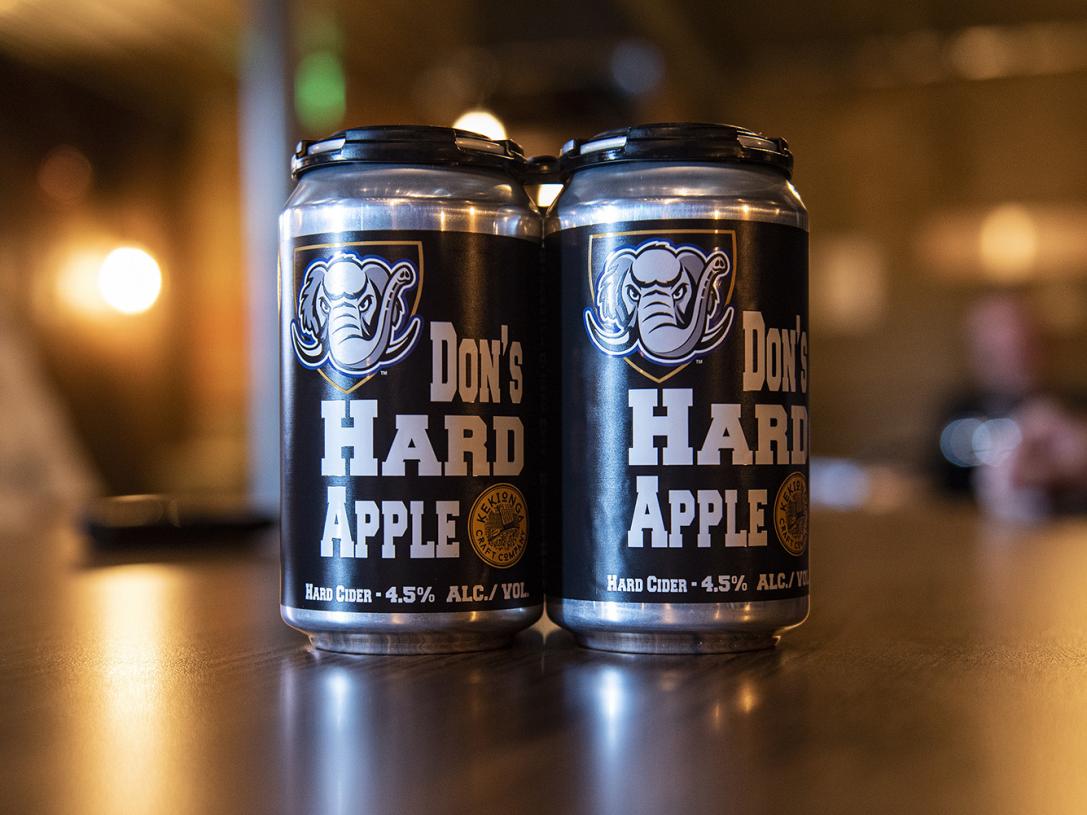 Tyler Butcher
Logan Barger
Tyler Butcher and Logan Barger
Logan Barger and Tyler Butcher