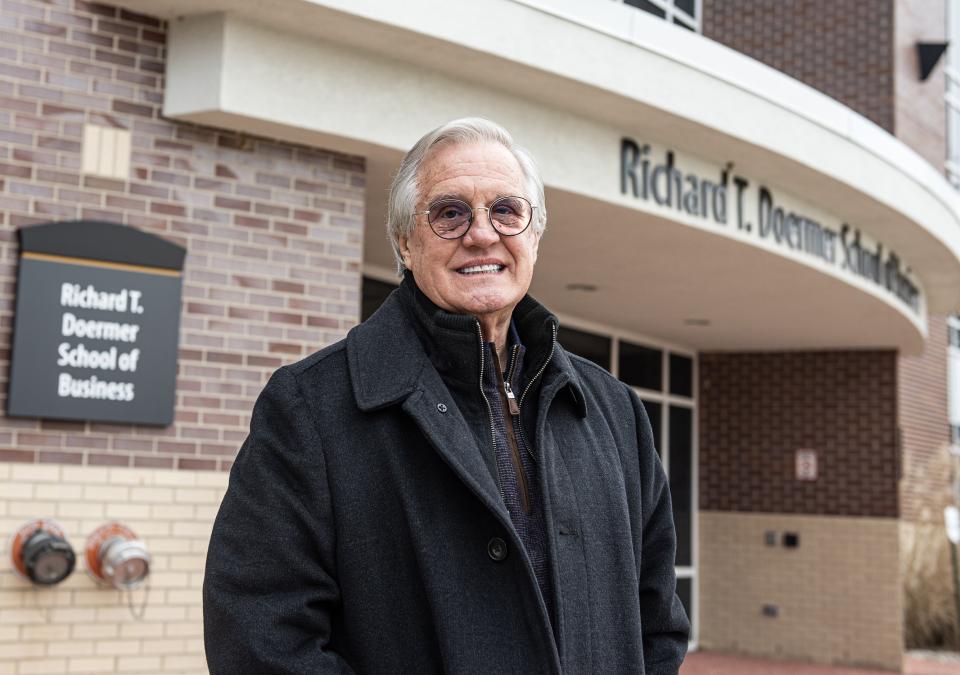 Dedicated People, Positive Progress
Prof finds renewal and new home in PFW business school
James McHann, clinical professor of management, Doermer School of Business
As director of the MBA program at the Doermer School of Business, Chadi Braish sits down at the end of each semester with graduating students for a 30-minute exit interview.
He always asks, "Who are the three people who have made the biggest impact on you in your time here?" Over 90% name Jim McHann, clinical professor of management, as one of their three.
"He has a wonderful attitude toward everything, but specifically he makes a gigantic effort to get to know each student, what their story is, and what their goals are," Braish said. "He truly not only cares about them, but wants to make a difference in their lives."
Which is how McHann has received the business school's MBA excellence in teaching award all six years he's worked at Purdue University Fort Wayne. After several co-workers and supervisors had moved on from his previous institution, McHann could have retired to his family home in Atlanta, but he wasn't ready to find something to fill his spare time.
Then he saw a job posting for a visiting professor at PFW. Within minutes of reaching out, McHann had a response and then an interview a few days later. Three weeks after that, he started teaching classes, and now, a clinical professor of management, he has no intention of leaving.
"I thought I would be here just a year and then look around to find something more permanent, but when I got here, everything seemed to click," he said. "I loved the students and got a good response from them. I particularly liked the dean, the department chair, and my colleagues. It was the most irenic, peaceful, positive place I have ever worked. It just clicked in every way, and more good things keep happening."
That's especially true for his undergraduate and graduate students in strategy and leadership.
"Dr. McHann inspires and influences his students to learn and develop into the best version of themselves that they can be," said Allyson Mills, PFW's associate vice chancellor for financial and administrative affairs and an MBA student. "His classes are engaging and thought provoking, and he teaches concepts that can (and should) be applied in the real world. There were so many valuable takeaways from his class that I have shared with my team, my colleagues, and even my family. There is no doubt that he truly cares about the success and well-being of his students, given the amount of time he spends providing valuable guidance, both in and outside of the classroom."
In fact, McHann spends many hours every week meeting students for coffee, meals, or Zoom chats. They ask him for the extra time, wanting to explore further life-changing ideas they've encountered in his classes. 
Part of McHann's approach is to help students develop personally as well as professionally. 
"You can't lead and manage the journey of a complex organization any better than you can lead and manage your own journey," he said. "Students must learn how to learn, grow, and develop themselves so they can use these same skills in organizations."
For example, he assigns students to identify their own "guiding stars" – purpose, values, vision, mission, long-term goals – like executives must develop the direction and journey of organizations.
McHann believes most students have no idea how to do that and have never done it, so he guides them through the process. His courses are full of, as he says, "aha!" moments as he teaches sound business theory and practice, but also how those same concepts and methods can be used in their everyday lives.
With a rumbling voice full of southern charm and a lifetime of knowledge, McHann makes difficult ideas relatable, and his students reward him with their enthusiasm and energy. 
"The best people will make the best leaders and managers," he said, "because they will be the best at developing their employees, and through them at serving their customers.  In business, the long-term winners are those that are best at serving others."
That includes developing a spiritual component, and currently, his spirits have never been better.
"I can't believe they pay me to do this; I've never been happier," McHann said. "I feel like all day every day is meaningful. I'm having fun.
"If I could have sat down in my early-20s and could have drafted a picture of what I'd like to be doing in my life at this point, it would have been just this. This is where I'm supposed to be, and this is what I'm supposed to do."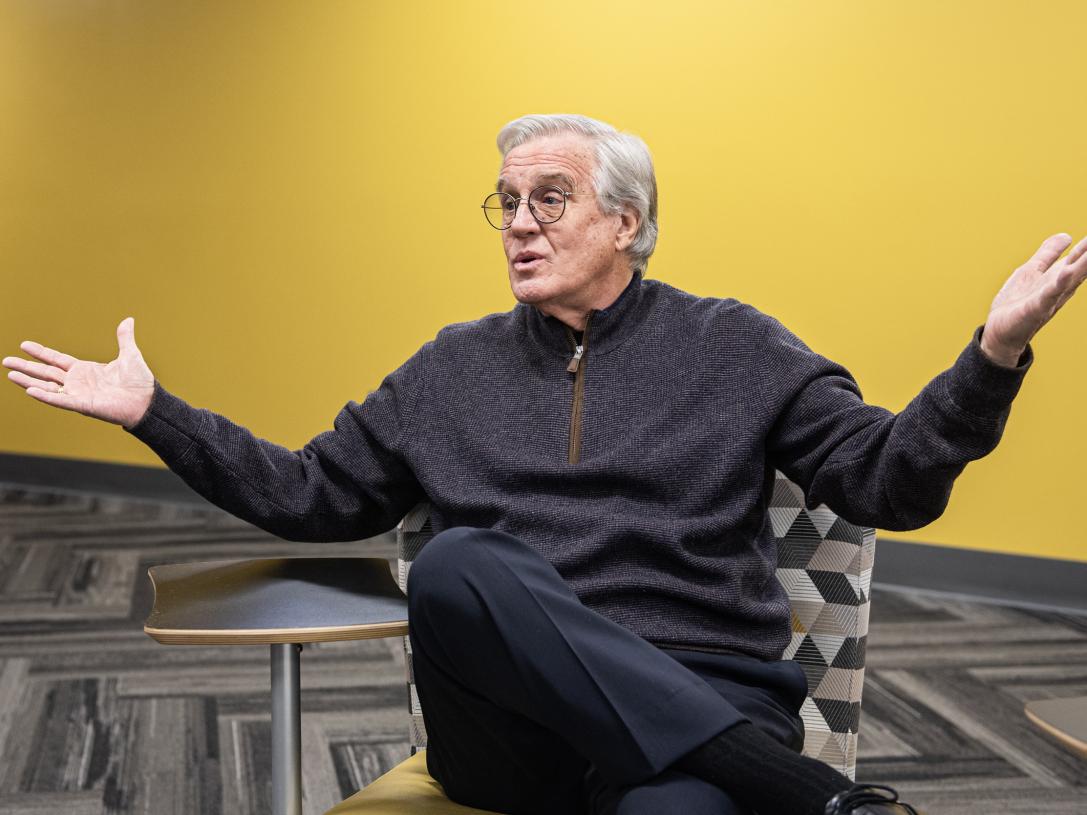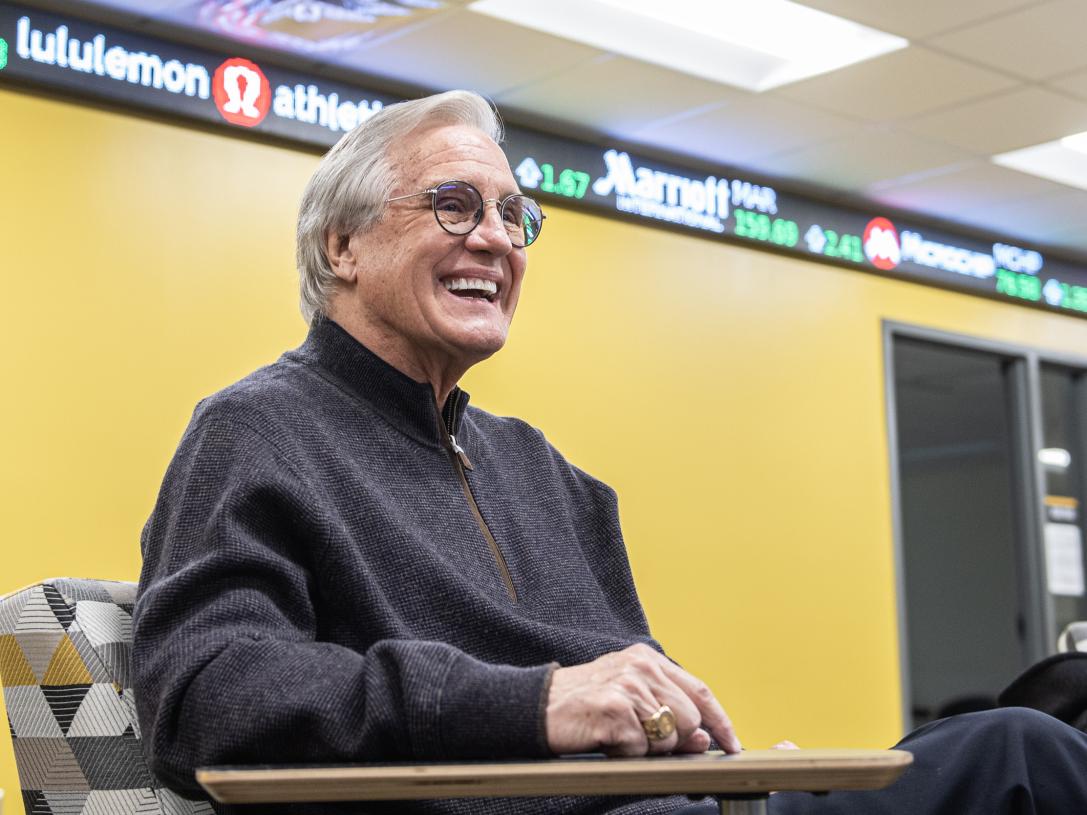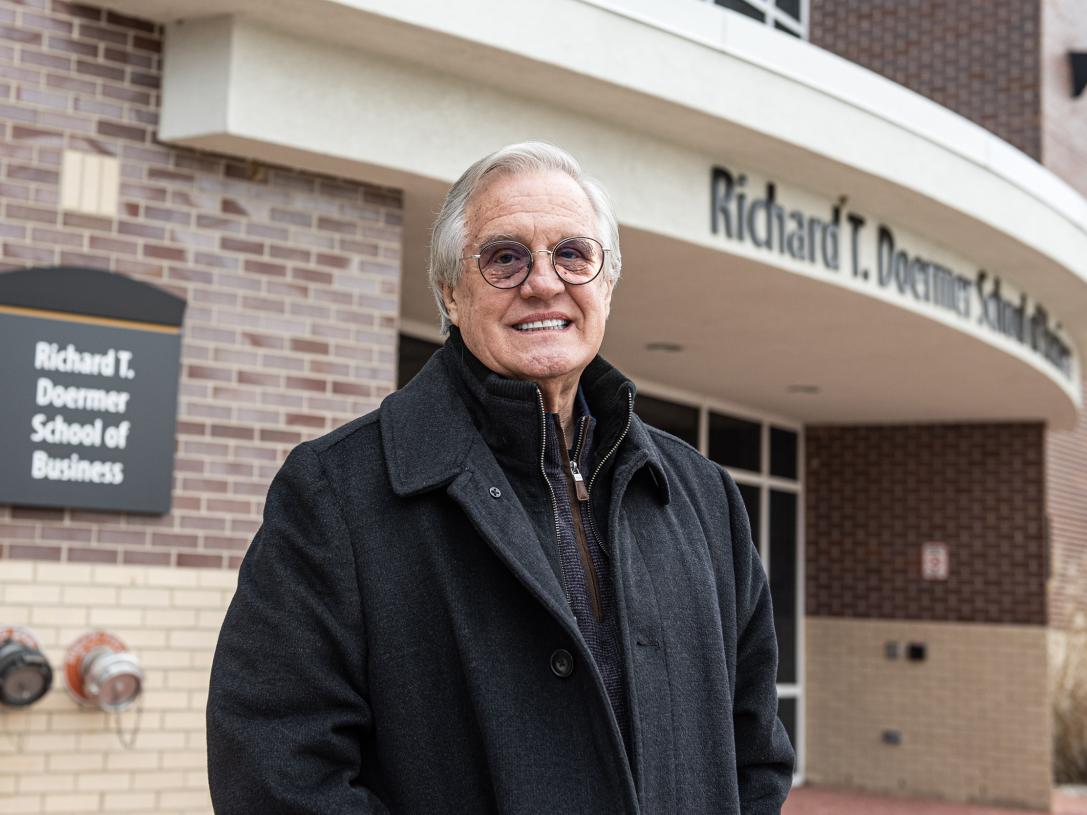 Jim McHann is teaching in a classroom
Jim McHann is teaching in a classroom
Portrait of Jim McHann outside the Doermer School of Business Building