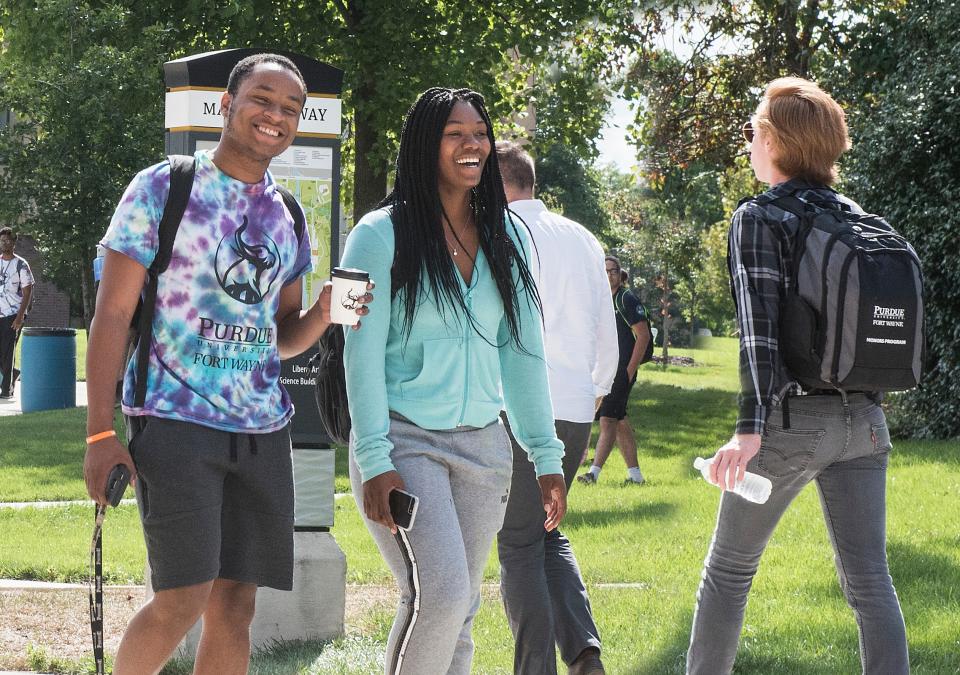 In the News
Pre-admission program is smart, but Hoosiers need to value what education provides
The state's Commission on Higher Education is taking the welcome tactic of offering pre-admissions to encourage this year's high school seniors to consider multiple paths to further their education.
The graduating class of 2024 is the first to go through the commission's "Indiana Pre- Admissions: Your Path to College," a program meant to boost college attendance.
Currently, 38 Indiana public and private colleges and universities participate, with options ranging from short-term and one-year certificates to associate and bachelor's degrees.
"We're excited to partner with the commission on their program," said Ryan Wooley, associate vice chancellor for enrollment at Purdue University Fort Wayne.
Wooley told The Journal Gazette that the school had already experienced a surge in applications and admittances in the spring. There's a waiting list for housing, testifying to the growth of students from outside northeast Indiana and a growing international interest. A Purdue degree is valued.
Read more in The Journal Gazette (subscription required)