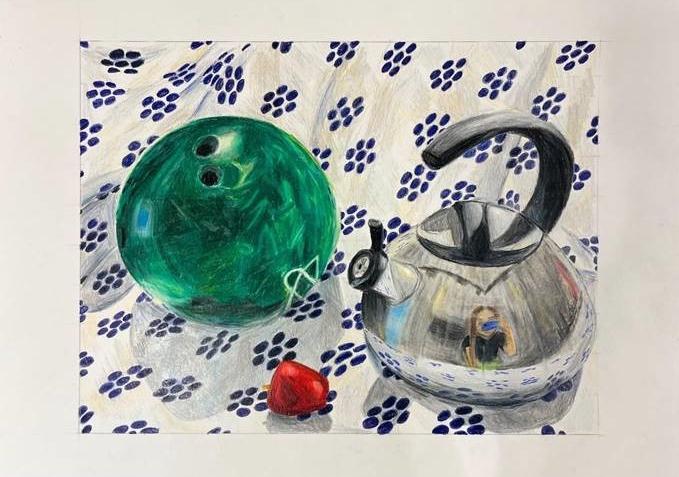 PFW Story
New campus research journal starting publication
Michele Shawver had an idea she couldn't get out of her head. While attending a conference several years ago, she was intrigued by another university's peer-reviewed journal publication and loved the idea of bringing it to Purdue University Fort Wayne.
But then Shawver switched positions, becoming the Chapman Scholars Program director, and life got a little busier. No matter how occupied her calendar became, the idea wouldn't go away until last fall when she pitched it to the 24 Chapman Scholars. Seven students saw the potential and became the first executive board members.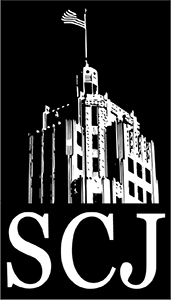 The first-ever Summit City Journal: A Student Research Publication, meant to showcase student research and creative endeavors of all disciplines in an online format, will be posted online in the near future, including three essays and two art pieces. Kendra Roberts critiques "Mulan" as a feminist film, Cassidy Bigelow examines the issue of queer representation in "Stranger Things" and the "It" franchise, and Maddie Boesch writes about "Sexual Education in the United States: A Need for Change." The first edition concludes with two drawings from Francesca Carlo.
Though there's no definitive publication date, plans are already rolling for next year's efforts, with a Feb. 1 submission deadline.
The executive board members are Isaac Wendel, editor-in-chief; Breanna Hunt, managing editor; Sarah Cisz, production editor; Sydney Coyne, head of acquisitions; and Caleb Evers, Kevin Partington, and Logan Lemon, B.S. '23. The bylaws require three new board members each academic year. Emily Tock, information services and instruction librarian, and Erica Mann, director of digital initiatives, technology, and scholarship for Helmke Library, are the advisors.
While quick to say the other board members do more work, Wendel takes a pragmatic view of being editor-in-chief, saying he's just the connections guy because he can talk to anyone and isn't afraid to show up somewhere asking for help. All the people behind him deserve the real credit, he said.
"If I have something I want to share, there will be people whose work is 10 times better than mine—and I want to read that and see what other people are doing," Wendel said. "Submissions can literally be anything—pictures, videos, music, writing—and that is the beauty of the online format."
The focus is not to challenge the established and well-regarded Journal of Purdue Undergraduate Research or the Clio: A Journal of Literature, History, and the Philosophy of History. Summit City Journal tries to follow their lead and attract students who may not fit into those two categories.
"We want to work with them," said Wendel, who developed the organization's logo. "Maybe they get a really nice submission that doesn't quite fit into what they are looking for. Then send it to us. We want people to see what these students are doing."
To find a unique voice, SCJ is building through the College of Visual and Performing Arts, whose students' work may not fit into the established campus-published journals.
"It's one of those things that I think will be a pull for people to come here," Shawver said. "As a visual and performing arts student, I can get my project published in something that is a scholarly magazine. It can add to a résumé with all-around benefits for us, the university, and the community. It's one of those things that hopefully connects us to the campus community and the community as a whole."
Submissions are open to PFW and IUFW students—undergrad, graduate, and up to a year following graduation. There's been early talk about expanding it to other area institutions. Those looking to work on the editorial or submissions review committee are not required to be Chapman Scholars, and the group generally meets once per month.
"There's always the hope that what you are doing is going to go longer than your four years here," Wendel said. "It will definitely be cool to be able to and tell your kids about it because it will be on the internet forever."
Contact [email protected] for more information or to become involved.