PFW Story
Mills twins both winning in academics and race of a lifetime
Maybe because he was born one minute behind, Nick Mills feels he's always chasing his brother Nathan. Both are avid long-distance runners, but Nathan is a touch taller and has a slightly longer stride to his advantage.
But Nick has been enjoying this track season as he's leading the pack while Nathan recovers from a stress fracture in his foot. Other than that, the brothers are nose-to-nose in most other parts of their lives with outstanding accomplishments and a mutual desire to push each other to strive for more.
"We're pretty competitive, especially as we've gotten older," Nathan said. "It just keeps growing. We are teammates and brothers, but we always have competition against each other. We've always compared grades, and it's pretty tight usually."
Bragging rights are more valuable than any money from a bet. Their grade point averages are both above 3.9, with only a little daylight between.
Covaledictorians while at Columbia City High School, the twins are also Eagle Scouts, outstanding athletes, Honors Program members, dedicated Catholics, and officers in various clubs. They are also student leaders in Purdue University Fort Wayne's Doermer School of Business, choosing to inspire with a lead-by-example approach.
"I've seen them grow as campus leaders because people normally gravitate toward them for any kind of advice or help that they need," said Elva Resendez, clinical assistant professor of management. "I think they see themselves as role models for leadership, but I've also seen them grow as influences with their social abilities."
The Mills brothers are competitive but also fans of each other. It's hard not to be when they have always done almost everything together. They were once split into different middle school classrooms, but came back together for high school and decided to remain that way in college. They live with their little brother, Jack, and his best friend, Seth Mills, who is actually not related. Jack and Seth are business majors and competing as runners as well.
The only way the twins diverged paths is that Nick will graduate next week with a degree in accounting and Nathan in actuarial sciences. Both will remain at PFW to study for their master's degrees and continue to run track and cross country. Because they took dual college credit courses in high school, they are earning diplomas in three years. By staying, their goal is to accomplish two degrees and a conference championship or two over five years.
"We came to college to build a program," Nathan said. "We did the same thing in high school. We didn't get out of sectionals until our senior year when we went all the way to state. We were like the igniting factor because [Columbia City has] had state qualifiers every year after our class. We really changed the culture."
Coming to PFW was an easy decision. Mom and Dad went to school here, and their sons wanted to stay close to home so their parents and grandparents could follow their careers. Dad was a high school football player, wrestler, and track sprinter, while Mom was a track star and cheerleader.
"One thing that was cool about coming to PFW was seeing all those runners from around Fort Wayne that we competed against," Nick said. "Who would have thought we'd be on the same team now?
"You want to represent your hometown. I could have gone away, but I wanted to show what Fort Wayne could do."
When their graduate studies at PFW are completed, both are planning to stick around northeast Indiana and continue running, maybe trying longer distances and aiming for Boston Marathon qualification.
At the very least, they'll always have someone to train and compete with, on and off the track.
"They are admirable, and it's refreshing for me to think there are still people like them out there," Resendez said.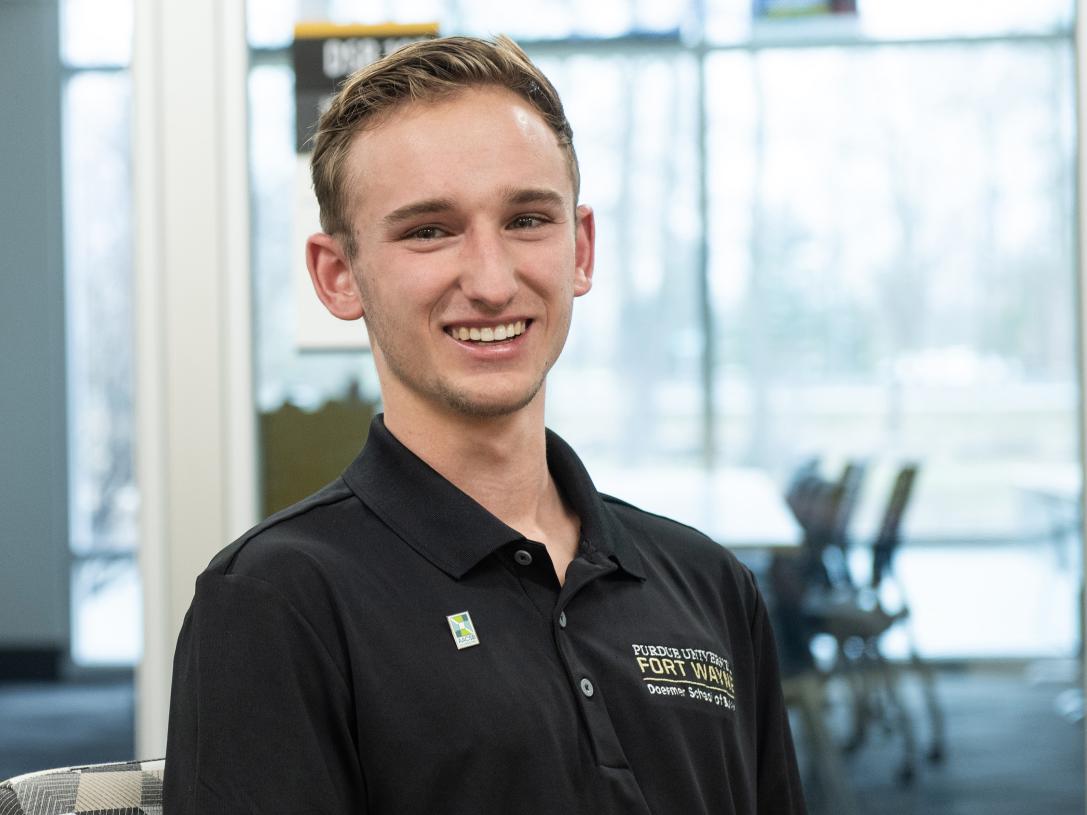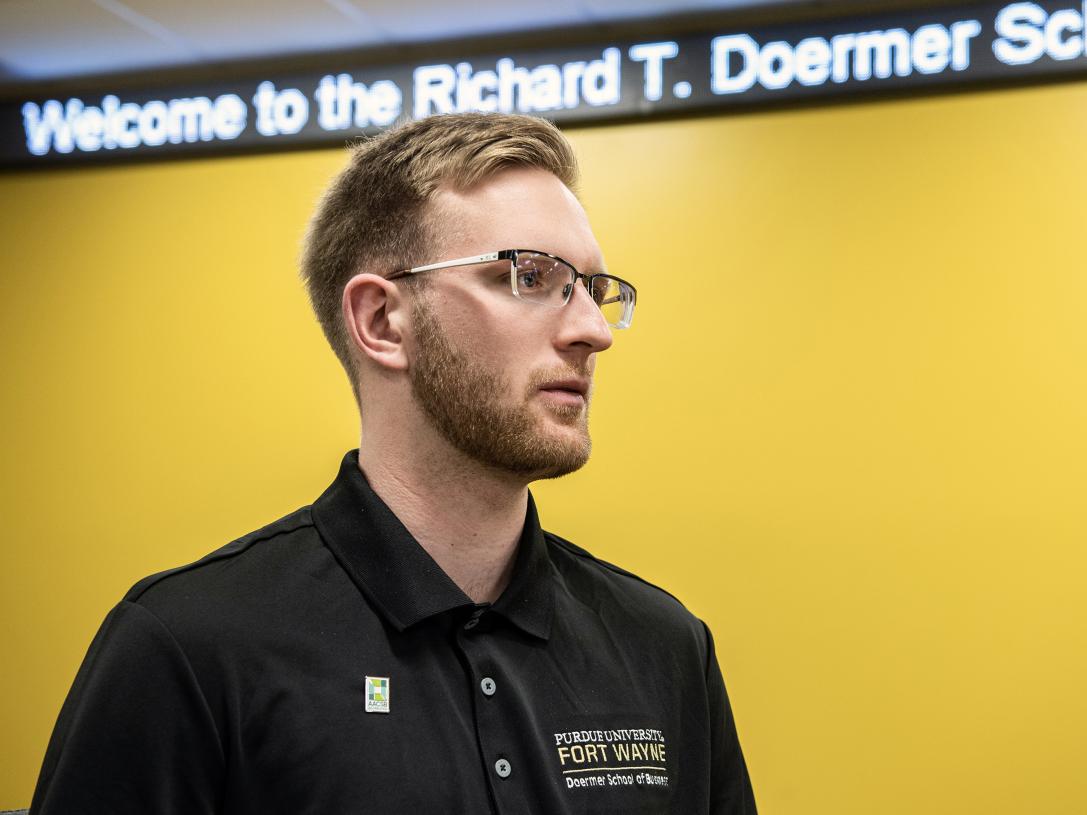 Nick Mills
Nathan Mills
Nathan and Nick Mills