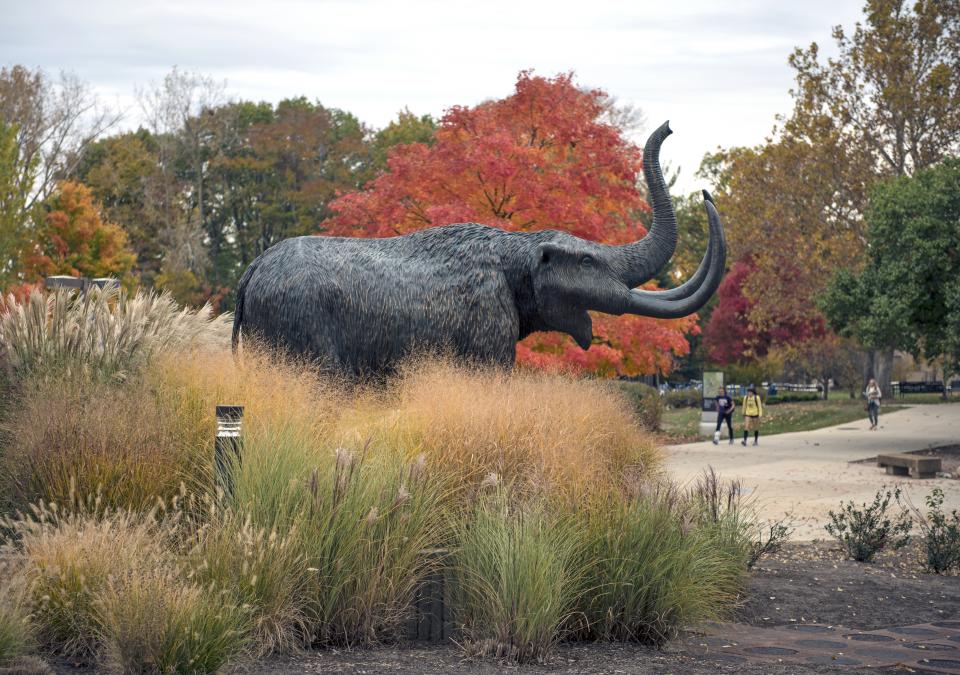 The mastodon may become Indiana's official state fossil
The Hoosier State apparently is going to go big if it's going to finally exit the list of five states lacking an officially designated fossil.
The House Government and Regulatory Reform Committee unanimously endorsed a plan Wednesday (Jan. 19) to name the mastodon as Indiana's state fossil. House Bill 1013 notes the remains of some 300 mastodons and mammoths have been discovered in Indiana across nearly all 92 counties.
The mastodon is also the sports team mascot at Purdue University Fort Wayne.