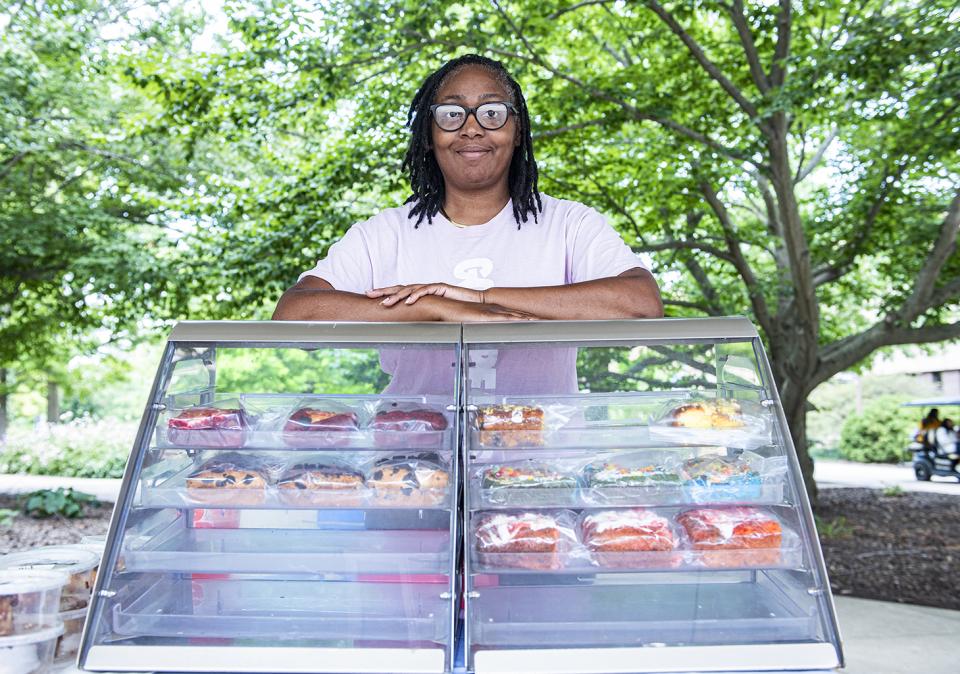 PFW Story
Mastodon Market offers intriguing tastes and healthy options
Among her tantalizing confections, Shante Smith dips green grapes in white chocolate and rolls them in combinations of Pop Rocks, Lemonheads, or Jolly Ranchers. The sugar rush lasts for hours.
"I don't like creating boring stuff," the owner of Taye's Treats said recently while organizing her booth at Purdue Fort Wayne's Mastodon Market. "I really like to change the boundaries of what people are used to seeing."
She makes a blue raspberry brownie covered in Fruity Pebbles, or a peach cobbler bread or a red velvet Oreo coffee cake. A couple of weeks ago she offered zucchini bread with cherry peanut butter and white chocolate.
And they are all addictive.
But her variety is part of what makes the market fascinating. Open 11 a.m. to 2 p.m. Thursdays until Sept. 29 under the Skybridge between Walb Student Union and Helmke Library, the market is where students, staff, and community members can find vegetables, fruit, plants, desserts, information, or even drop off food scraps to make compost. Sometimes there will be live music or a food truck.
The third-year market's goal is to provide convenient access to fresh produce and related products for PFW students and employees. Especially for those students who lack personal transportation, the campus is in the middle of a food desert—an area with limited access to affordable and nutritious food.
"Any student who doesn't have a vehicle could take a bus, but the logistics of that … " said Eric Manor, wellbeing and recreation director, who organizes the market. "There's not a lot of healthy food options, especially fresh fruits and vegetables for students who are living in housing."
The market has a variety of choices.
Cassandra Braman, owner of The Honey Plant, on Wells Street, loves talking houseplants with everyone and has a large selection of green and leafy plants. Cactus and succulents are also particularly popular.
The busiest table early this season is the Plowshares Mobile Market, which stocks local in-season produce like apples, pears, blueberries, peaches, celery, tomatoes, onions, potatoes, green beans, okra, and cilantro among about 30 items. From June through November, Plowshares Cooperative Food Hub specializes in traveling around the city to places that don't have easy access to groceries. There's been talk about parking near student housing in the near future.
Alumna Steph Robinson and Megan Masterson own Ground Down, a food waste recycling composting business. For a $2 donation, they'll take scraps from students that are used to make fertilizer. They work with residential and commercial composting, along with providing education. 
Smith of Taye's Treats is also a former student here and was part of the Homecoming Court one year, as well as being a member of student government. She asks her regular customers to make donations to the school's food pantry, and says being part of the market is how she gives back to the university.
"This is almost like coming back home," she says. "I got to do a lot of great things here and I enjoyed it."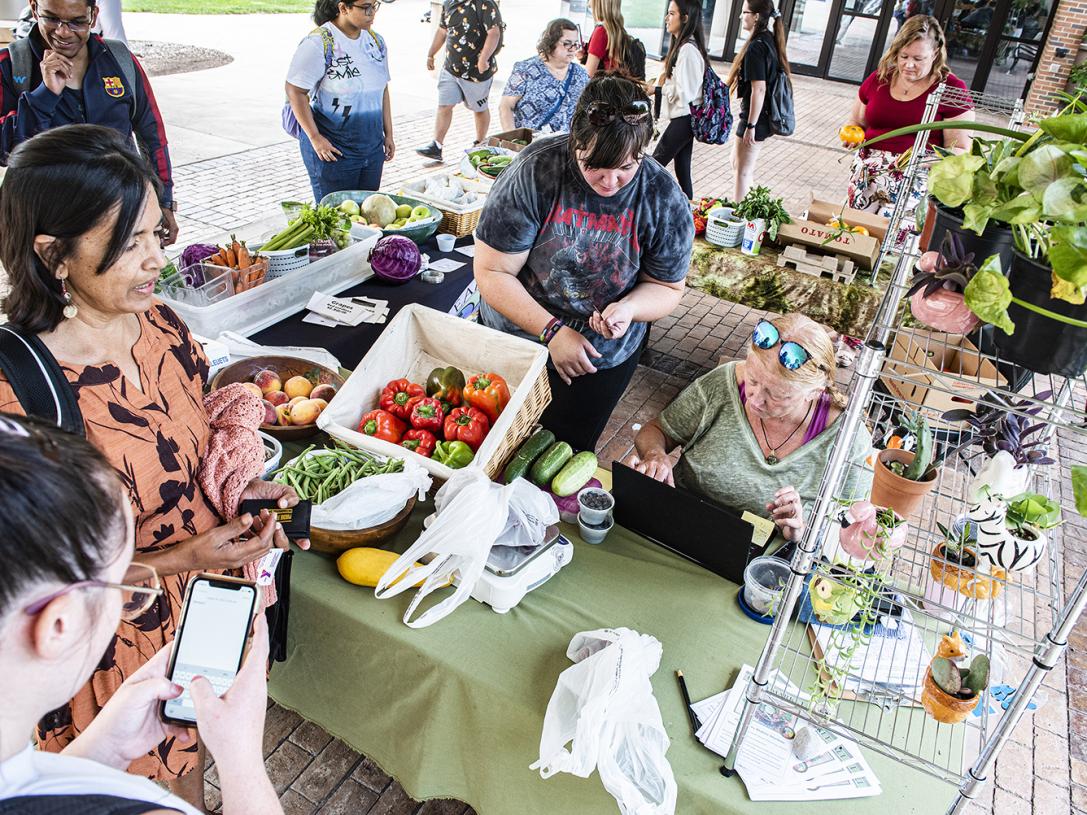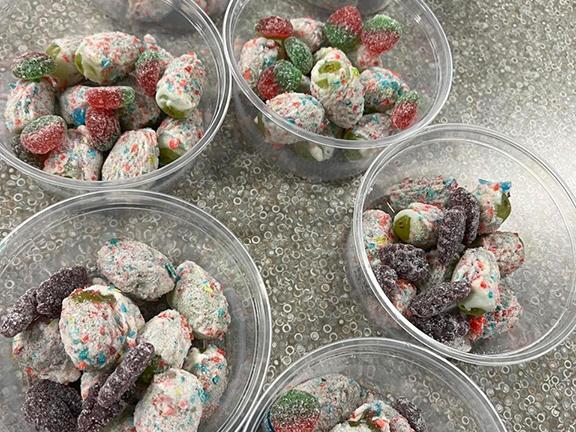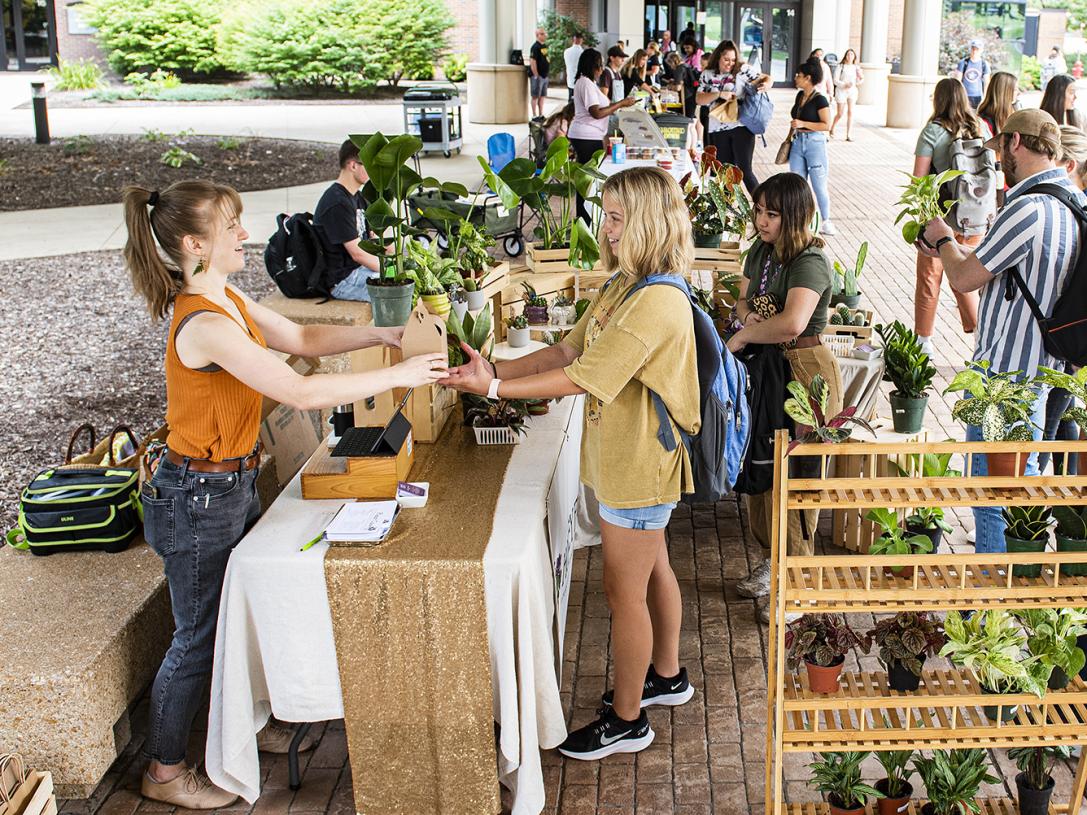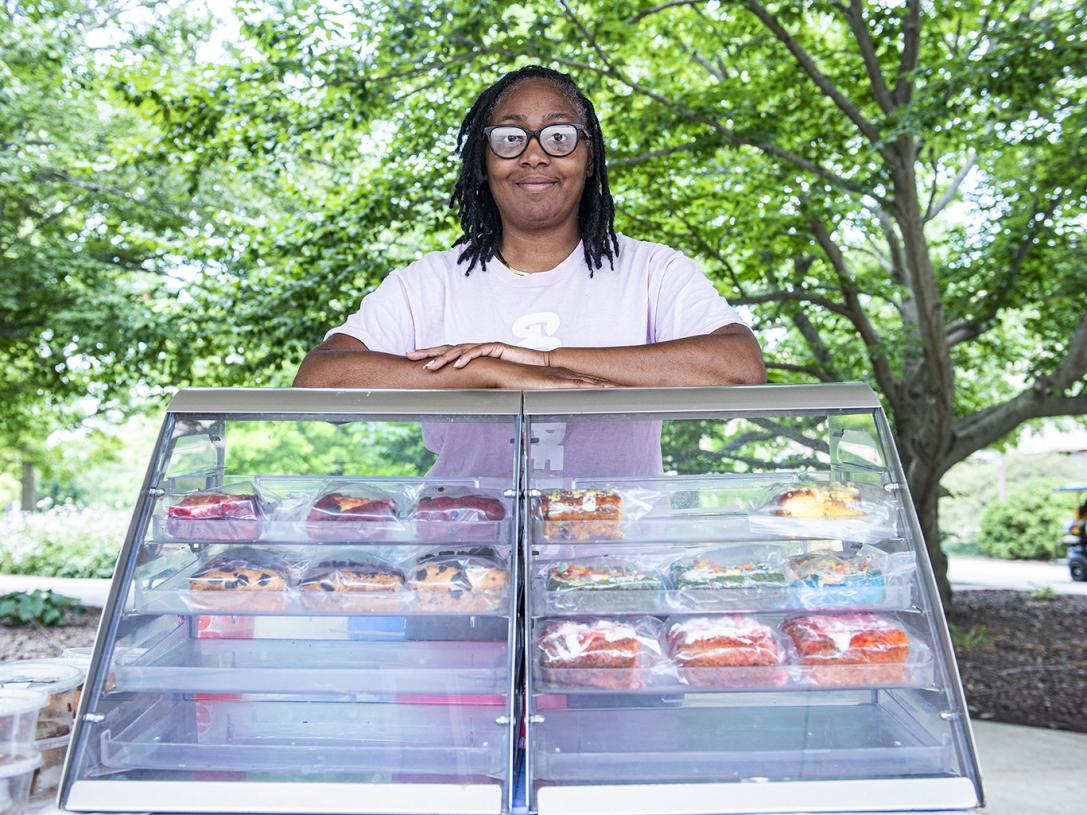 Fresh produce at the Plowshares Mobile Market
Candy-covered grapes
Cassandra Braman (left), owner of The Honey Plant.
Shante Smith, owner of Taye's Treats.