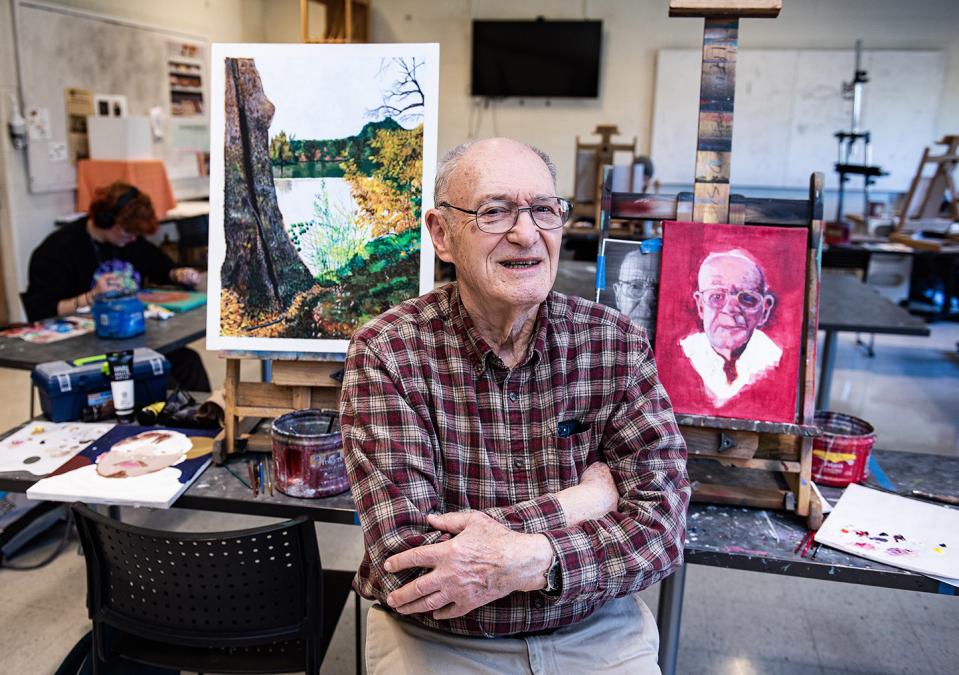 In the News
Former Fort Wayne architect turns to art; currently oldest student at PFW
It's finals week, and Alan Grinsfelder has just turned in his painting that will be graded for an art class he is taking at Purdue University Fort Wayne.
Grinsfelder can now relax on this Tuesday in early December, not that he is worried about his final grade.
The 87-year-old has been taking art classes here and there since he got his bachelor's degree in fine arts in 2020. That degree was a slight departure from the architectural degree he secured as a young man and eventually led him to build some of the most recognizable buildings in Fort Wayne. But it has allowed him to add not only the title of artist to his successes, but also being the oldest student at PFW.
Read the story in The Journal Gazette (subscription required).