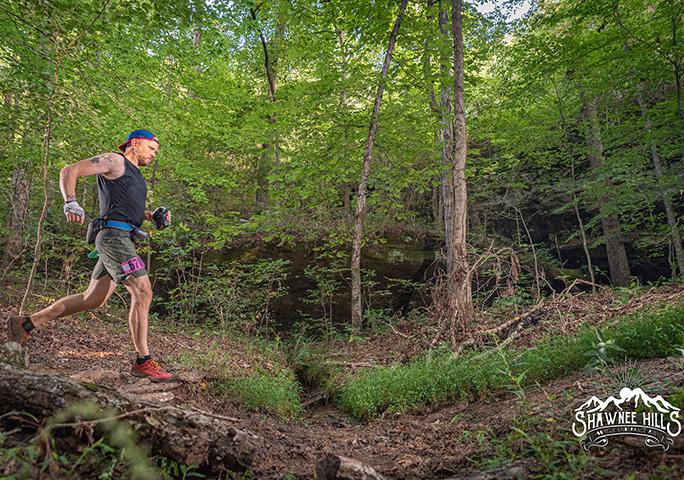 Food service director leading the pace on helping others
The greatest thing about Ben Grubisich is not how he finishes 100-mile races, but rather why he does it and how he uses running to help others.
The food service director for Purdue University Fort Wayne, Grubisich finished the Superior 100-mile Trail Race on Sept. 9 at his "home" track of Gooseberry Falls State Park in Two Harbors, Minnesota, near where he grew up. 
The parts of the race that went uphill equaled 21,000 total feet during the event, which runs along Lake Superior in the Sawtooth Mountains and the Iron Range of former iron-ore mining districts in northeastern Minnesota. Grubisich endured for 35 hours, which is longer than it's taken in his previous three 100-mile finishes, but there's a 38-hour cutoff for runners. 
"Luckily, I grew up backpacking on that trail, so I'm very familiar with the terrain," Grubisich said. "I was not surprised like some people were. If you aren't ready for it, it destroys you."
Grubisich completed his first 100-mile event in 2018, and likes to try about one a year, saving his body for shorter events and his time to spend with his wife and three children. But why even consider the distance in the first place?
"I get that question a lot, and I'm totally honest with people about it," he said. "I suffer from a pretty severe case of depression, so being able to say I can do this — to know I can do this — and have success helps me deal with that. It also helps to be a part of, and have the support of, a great ultra running community. They are some of the best people you can come across."
In fact, Grubisich has a regular pack of others who deal with depression and use running to be proactive in treating the symptoms. Those meaningful relationships and the bond of runners help encourage everyone who may be struggling.
After playing four sports in high school, Grubisich stopped running or doing much physical activity during college and gained "a whole bunch of weight," and felt worse and worse about himself. He started running again, and tried the Fort4Fitness half-marathon in 2012, saying it was the hardest thing he'd ever done. But he found encouragement from other runners in groups and kept going.
The longest event he's run was a 24-hour St. Patrick's event at Notre Dame when he lasted 107 miles to finish third overall three years ago. He was the top male finisher.
"I think I love doing it because it's me doing it," Grubisich said. "It's me challenging myself and pushing myself to succeed. I don't have to rely on somebody else carrying me or moving me along. I have those people around me if I need the help, but it's me proving to myself that I can do it."
He runs between 1,500 and 1,700 miles each year during training. After completing a 100-mile event, he'll take two or three weeks "off" when he runs between 20 and 30 miles per week. As a big race gets closer, he'll push to 65 to 80 miles a week in training. 
"One definite bonus is that I spend so much time on my feet at work," Grubisich said. "I'm used to being upright and moving for so long. Running is also my stress release. I'll hop on the trails after a long day and within five miles I've figured out problems X, Y, and Z, and how I'm going to address them."