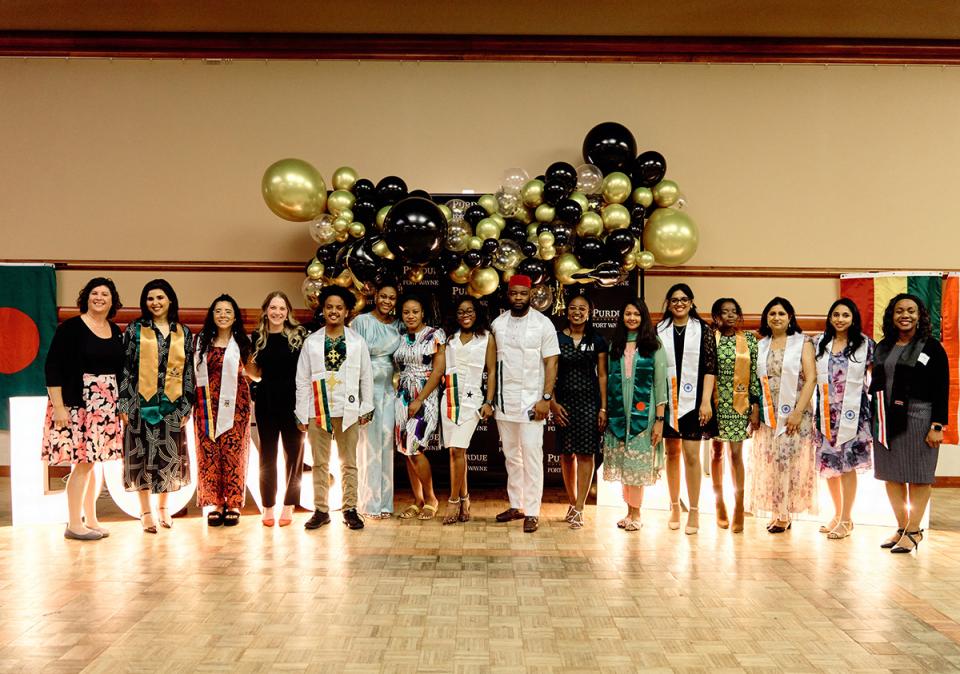 Finding a fun way to stay on track
Trivia question: Of the husband-and-wife duo of Jay Z and Beyoncé, who has received more Grammy Awards?
DaVion Tate already knows the answer, but he's not sharing until today's "Don't Lose Your `Black Card'" event sponsored by The Multicultural Center in Walb Student Union, Room 222, from 5 to 7 p.m. The friendly trivia competition is a chance to socialize and learn about African American culture.
It's also part of the Getting to Graduation program the center is encouraging students to sign up for. Established last year, the program encourages students by providing a checklist of academic, social, and career events they can attend. Multicultural Center activities are open to all students. 
"A lot of students come to the university, and they do all the social stuff, but they may not do the academic things; or they may do all the academics but not the career things," said Rhonda Meriwether, the center's director. "They don't have a clear understanding of what is available and the resources they can take advantage of."
A junior studying information technology, Tate is one of the program's student coordinators who uses skills learned in his major to keep track of students' points awarded from attending the events. The goal is for a student to earn 50 points in each category during a semester.
Students who reach 300 points for the year receive a prize during the end-of-year Multicultural Celebration dinner. Last semester, more than 100 students signed up, and that number could expand this semester. There's also recognition for earning the most overall points, and international students who reach the required points receive a stole with their country's name to wear during commencement.
"We're not adding more to your plate, we're just structuring it so you see all the things you need to do," Meriwether said. "I'm helping students connect with one another and connect with the university. It gives the students a purpose to understand and see a reason for all the different things."
The Multicultural Center has a list of 59 potential events students can take part in over the fall semester, but they are encouraged to participate in Student Life and Student Leadership activities, attend athletics competitions, join departmental clubs, and enjoy music and theatre events. 
As Tate explained, the Getting to Graduation program gives students a reason to get out of housing and come to events and take advantage of campus resources.
"It's more of an encouragement," he said. "If you give them incentive to do something, they are more motivated to do it. And if it's more competitive to do, it's more motivation to do things on campus. It's just some things we try to help them get better at, showing them all these different things, they can use to hopefully have a better college experience."
Experiences such as the quiz he spent two weeks developing. Tate held a trivia contest for one of last year's events, and many students said they wanted another chance this semester.
"it's just a way to remember or learn about different things that have happened in culture," he said. "When I look back on this program, I think it might have been one of the best experiences I've had."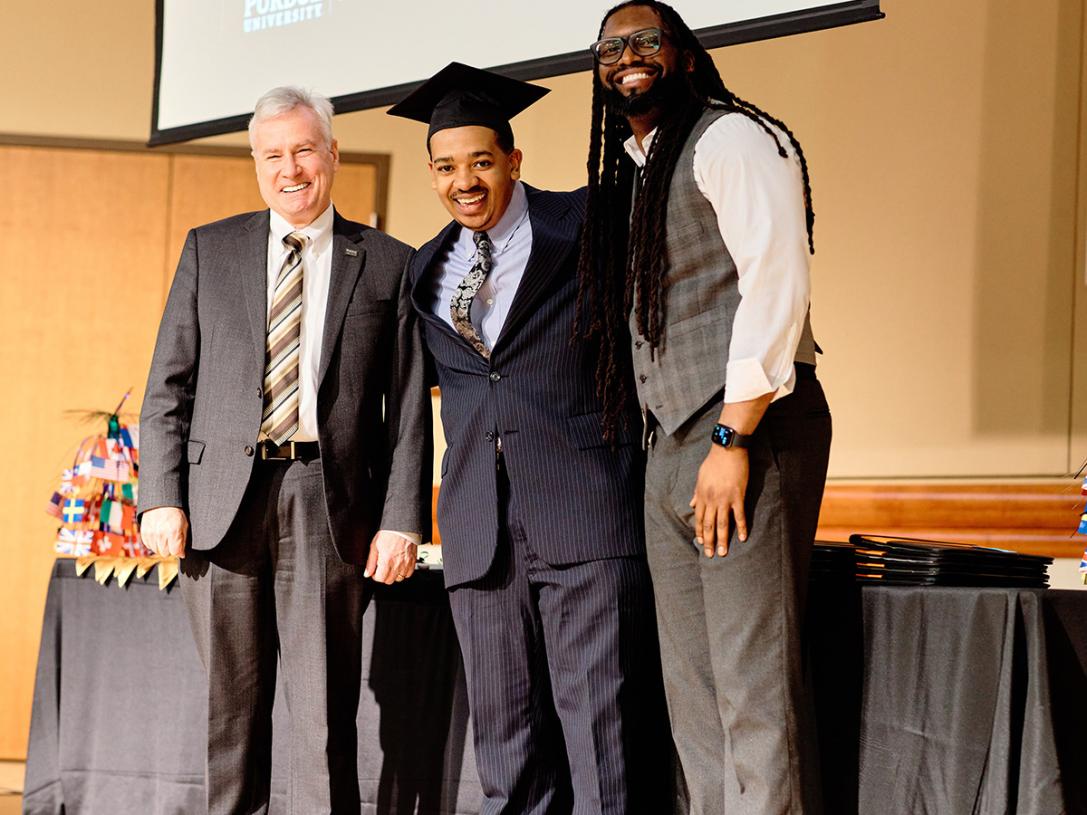 Purdue Fort Wayne Chancellor Ron Elsenbaumer, graduate Kendall Cox, and Chief Diversity Officer MarTeze Hammonds at the Multicultural Graduation in May 2022.
Multicultural Graduation international students in May 2022.