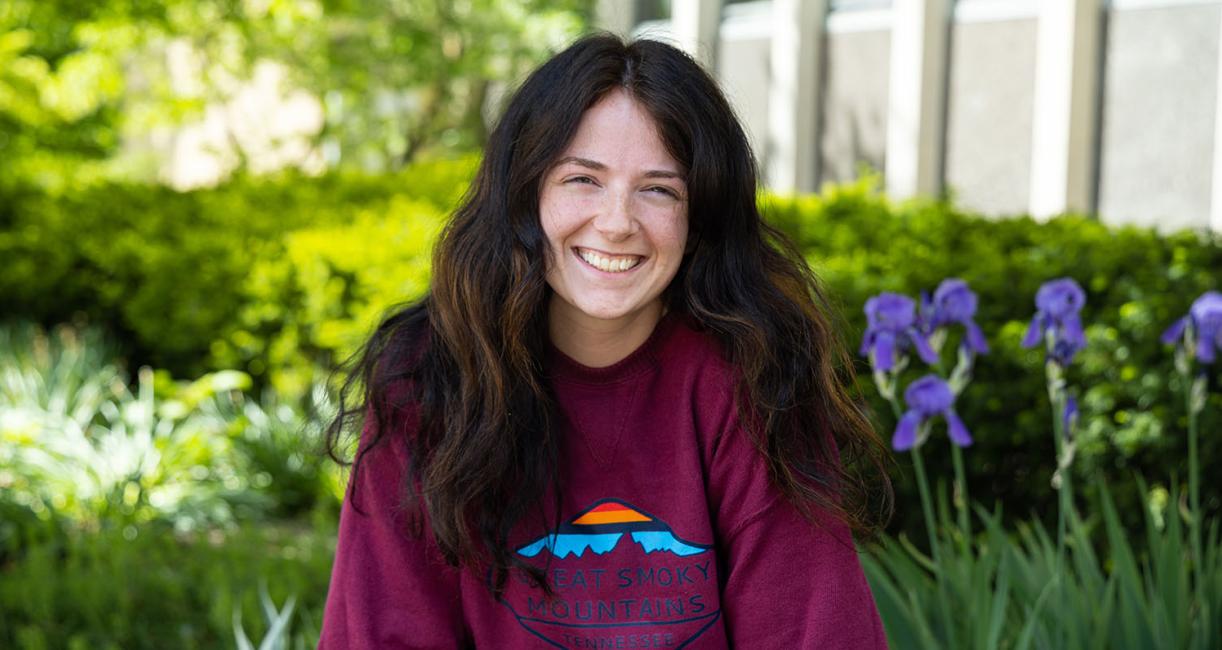 Close window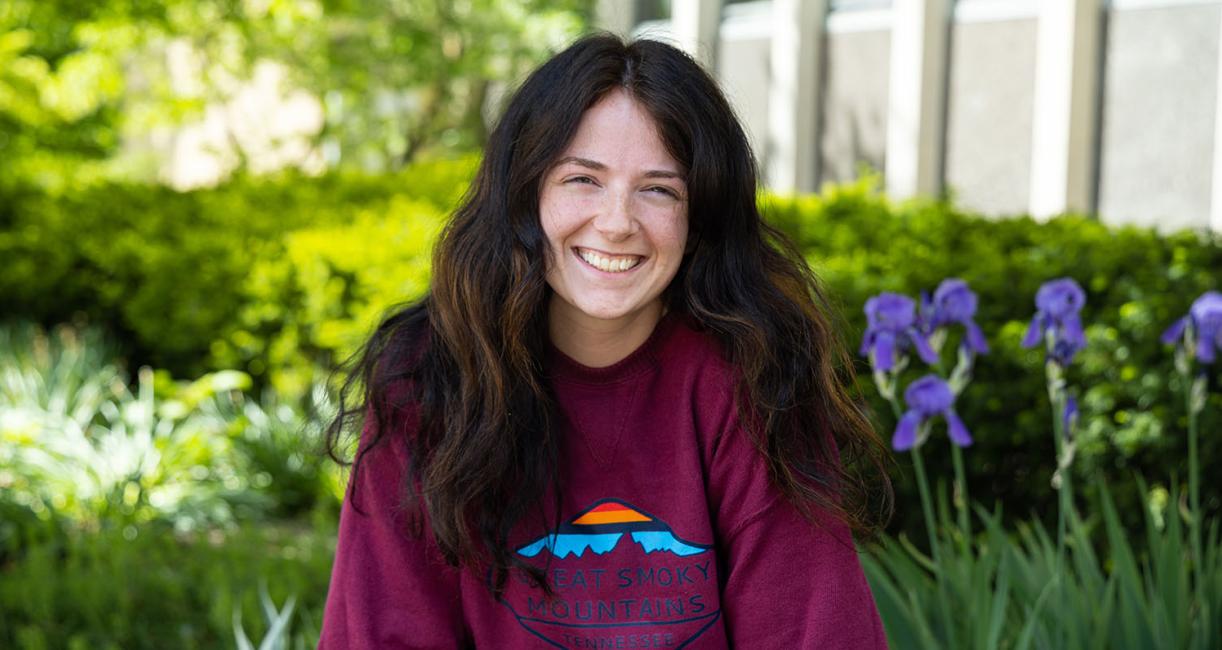 Portrait of Renae Wallace
Portrait of Renae Wallace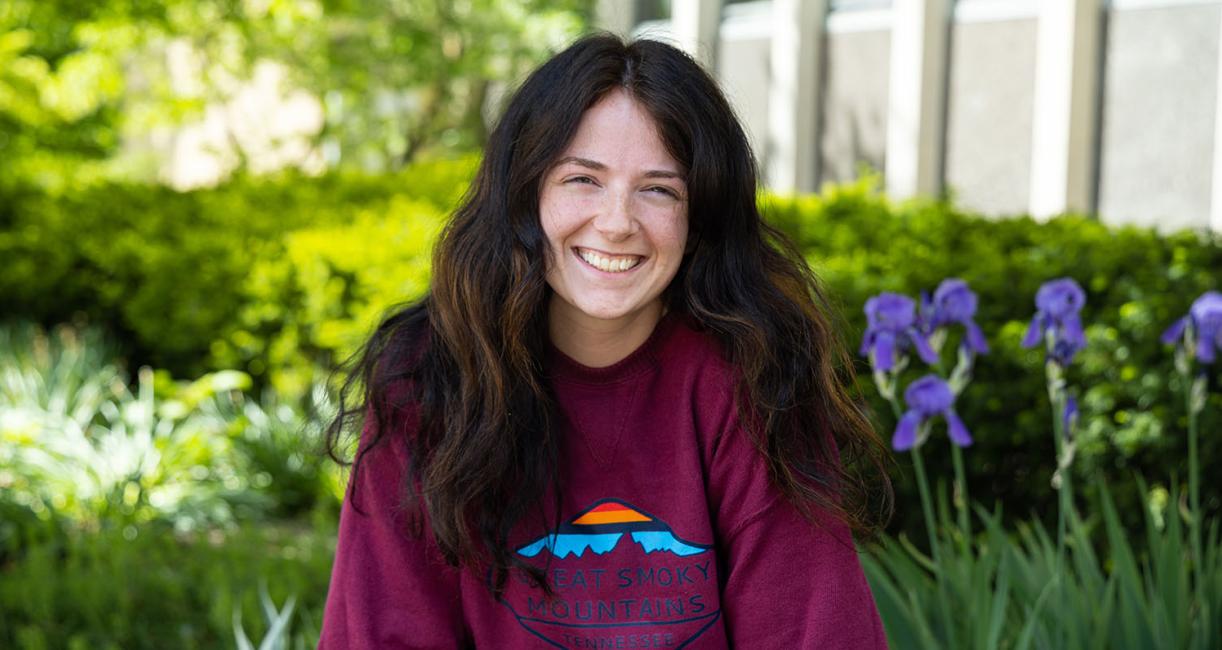 Because of PFW experience, new grad finds purpose through tough times in foster system
By Blake Sebring
May 25, 2023
After being nominated for a Top 50 designation at Purdue University Fort Wayne, Renae Wallace, B.S.Ed. '23, tried encapsulating her life in an essay that described growing up in the foster care system—experiences she continued to endure up through her arrival on campus. 
"Then I was moving again. Another new bed, another new room, another new city, but this time everybody is new," Wallace said. "Everybody has a new bed, everybody is in a new city, and nobody knows what they are doing."
Though most freshmen are anxious and excited about being dropped off for what may be their first extended time away from home, Wallace has always been dealing with those emotions. At 6 months old, she entered the foster care system and lived in assorted parts of Tennessee and Indiana. While waiting for the next foster home to be found, she spent various periods in a youth center—which she describes as a detention center where everyone gets lumped together.
Wallace learned to survive. There were the expectations and stereotypes of others she had to overcome, learning to live with sometimes damaged people in a system that often needs more resources and improvement. And there were also the constant physical and mental challenges. She found some people who should never be foster parents and others she's holding onto forever. Her scars are on the inside, but she's managed to heal.
Largely due to her determination and intelligence, she fought her way to adulthood, graduating two weeks ago with a bachelor's degree in early childhood education. After serving as a permanent substitute teacher at a Fort Wayne Community Schools elementary school since February, she recently accepted a full-time offer.
She survived being continually knocked around by her life but never knocked down. Somehow, Wallace built a future for herself out of a life she never had any control over.
"When I came to college, during my first year-and-a-half I never mentioned anything including the words 'foster care,'" Wallace said. "I was just so ashamed of being that kind of person. 
"Then I realized that once people found out about it, not only did they respect me more, but it's almost like they had a different perspective on the foster care system. I know so many amazing peers from the system who have careers and beautiful families now."
Wallace found the way down the road of life by herself. She didn't obtain a driver's license until she came to PFW. She learned to pay her bills, walked alone into a dealership to buy a car, and worked all four years to support herself through college. 
"I've had the opportunity to pick who I call family and I think I've done a really great job of picking who I choose to be in my life," Wallace said. "I have people, and I'm not all alone in the world."
When she first came to PFW, Wallace felt isolated, but school changed everything, allowing her to build lasting friendships.
"It's really hard to have friends when you can't hang out with them after school, or text them because you don't have a phone, or go to the mall because you don't have money or a way to get there," she said. "Friends have always been a part of my experience here. I feel like everything here just went the way it should have."
That includes earning a PFW Top 50 recognition, serving four years as a mentor with the Big Brothers Big Sisters program, volunteering for Junior Achievement and Project Reads, finishing third runner-up in the 2021 Miss Allen County Queen Scholarship Pageant, and being selected for the Outstanding Future Educator Award from the Indiana Association of Colleges for Teacher Education.  
Finding her passion for teaching was a revelation. Originally, Wallace wanted to study criminal justice because no one had advocated for her in the legal system. Then she took a three-summer nanny position and realized how much she enjoyed young children. Wallace loved her teachers and school was always the most stable aspect of her life, so she switched majors.
"My whole life, I never felt like I had much say in what I do, so that was a big monumental thing for me," Wallace said. "I was able to walk into an office and say, 'I don't want to do this anymore. I want to do this instead.'" 
Her experiences made her incredibly patient with children, and teaching is perfect for her, she said, because she gets enthused by things kids get excited about, like playing on the floor. She also plans to obtain a special education license and study for a master's degree in educational leadership. 
There's no better calling to give purpose to everything she has experienced, Wallace said. She's fierce, independent, resilient, and outspoken—and now no one she meets suspects she comes from the foster care system.
"I'm glad it doesn't define me," Wallace said. "It's also not something I'm ashamed of, either. My life has always been very hard and very real, but If I had not gone through all of that, I don't know what my life would have been like. Things have really turned around for me."