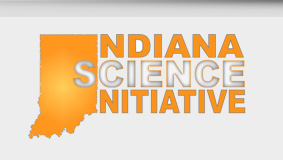 STEM Initiative
The I-STEM Resource Network is a partnership of Indiana's public and private higher education institutions, K-12 schools, business, and government. It supports K–12 teachers and leaders working to implement high academic standards towards STEM literacy for all students. It also provides Indiana education leaders with new knowledge about teaching and learning.
I-STEM VISION
Our vision is for Indiana to be a national leader in student academic achievement in STEM disciplines and in the quality of its workforce.
I-STEM MISSION
To achieve a level of proficiency in K-12 science, technology, engineering, and mathematics that affords all Indiana students the necessary knowledge and skills to be STEM literate, be prepared for post-secondary education, have successful careers, and advance the economy of the state.
VISIT THE I-STEM RESOURCE NETWORK WEBSITE