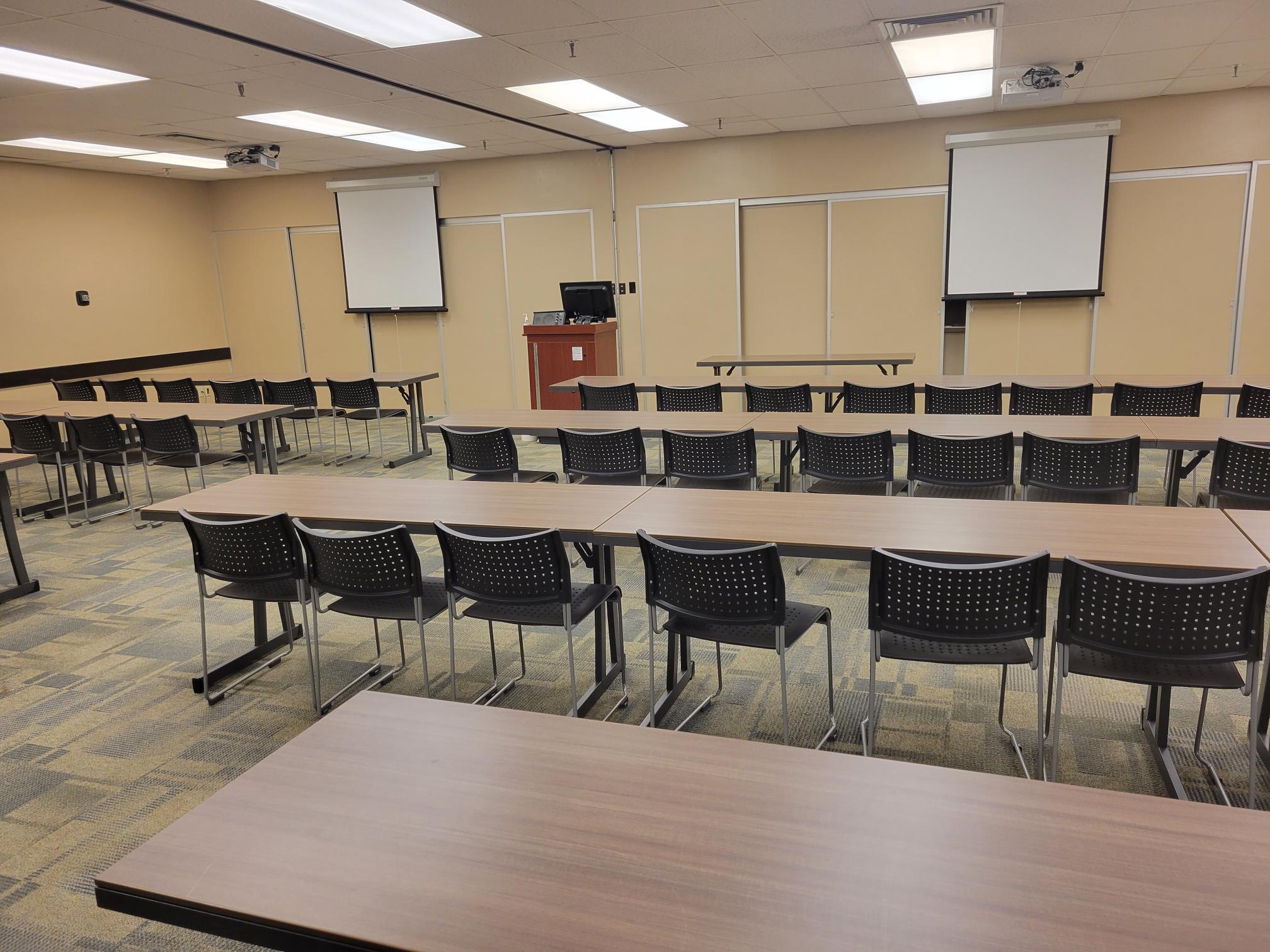 Located directly across the hall from Dons at Walb, Walb Union, room G21 is a great meeting space for a larger event like panel discussion or meetings.
Venue Features
G21
Size: 1307 square foot
Capacity: 30-60
Flooring: Carpeting
Available Technology:

Computer (w/Internet Access)
PC Projector
Screen
Wireless network access (Guest User Account Required)

Rates:

1/4 Day (<3 hours): $ 85.00
1/2 Day (<6 hours): $ 150.00
Full Day (6-12 hours): $ 245.00

Room Restoration Fee:

(Effective January 1, 2015) $ 50. Charge will be assessed if the furniture is rearranged and or not returned to its "standard" setup.
AV Request Form
Questions about this venue
Contact Special Events
at 260-481-6612
Related Links
Sample Setup Drawings [PDF]