Room Reservations for Special Events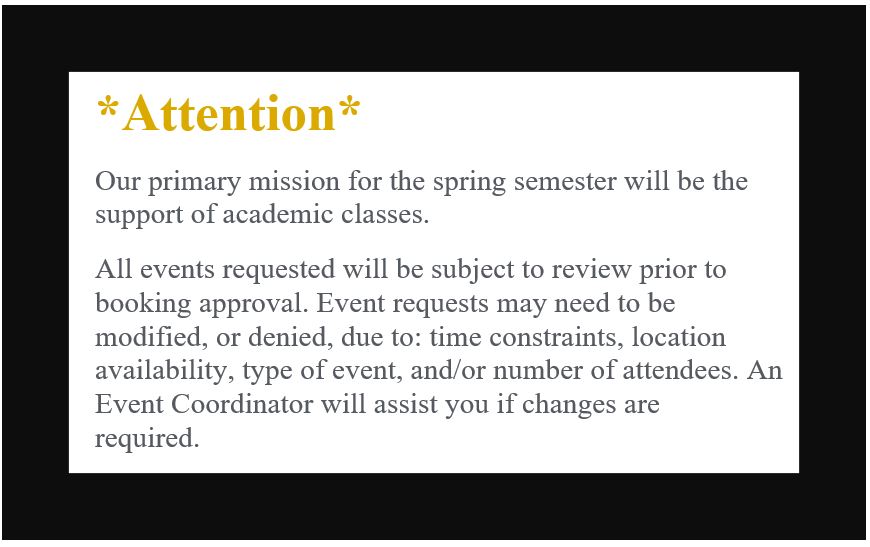 Due to restrictive scheduling parameters, please call us for current availability of the venues and hours of operation.
Note: apparent availability on the calendar does not mean the venue is truly available.
Note: All guidelines listed below are subject to change at any time based on revised COVID Restrictions from the University, CDC, Governor/Mayor Offices, Department of Health.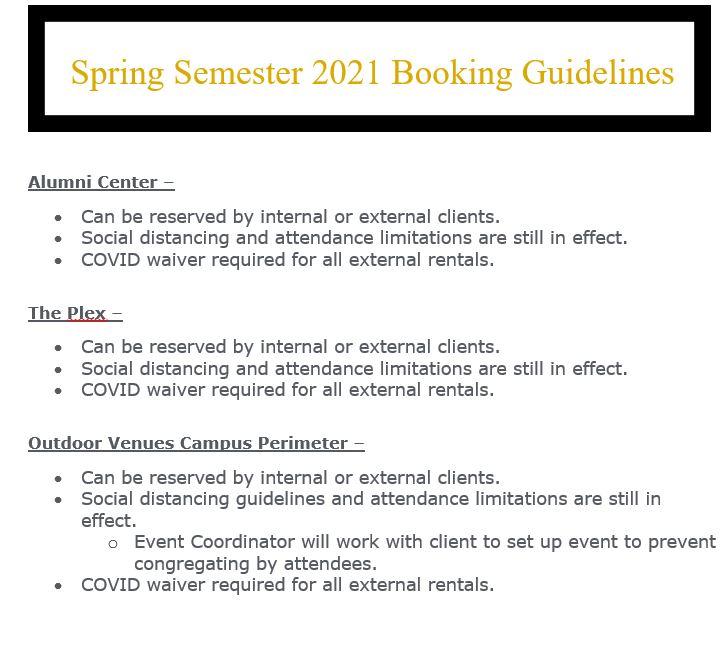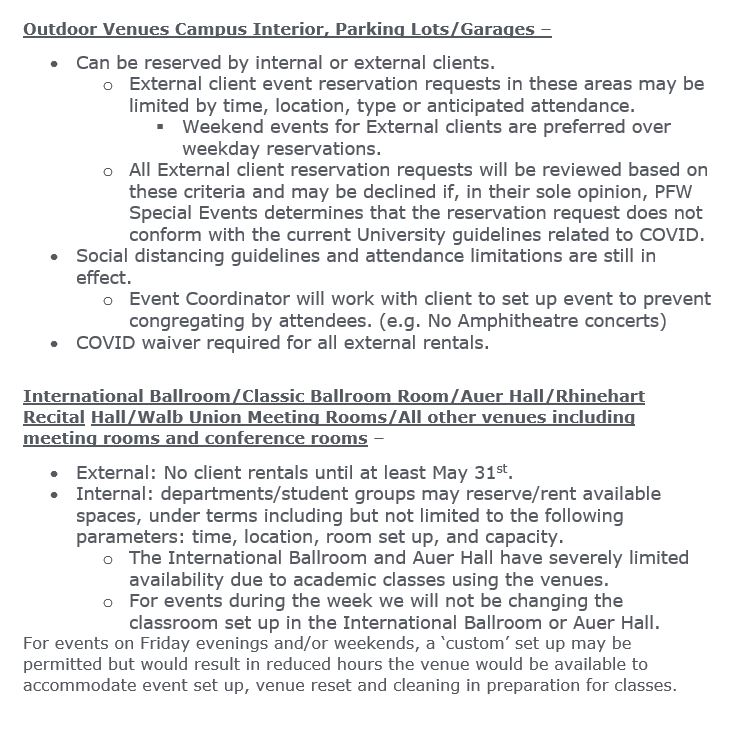 Start here to begin making your room reservation for our Special Event Venues.
First question:
Is your event for a Purdue Fort Wayne Department or internal group?
If you aren't ready to book your venue but would like more information about any of our venues you can request information by using this FORM HERE.