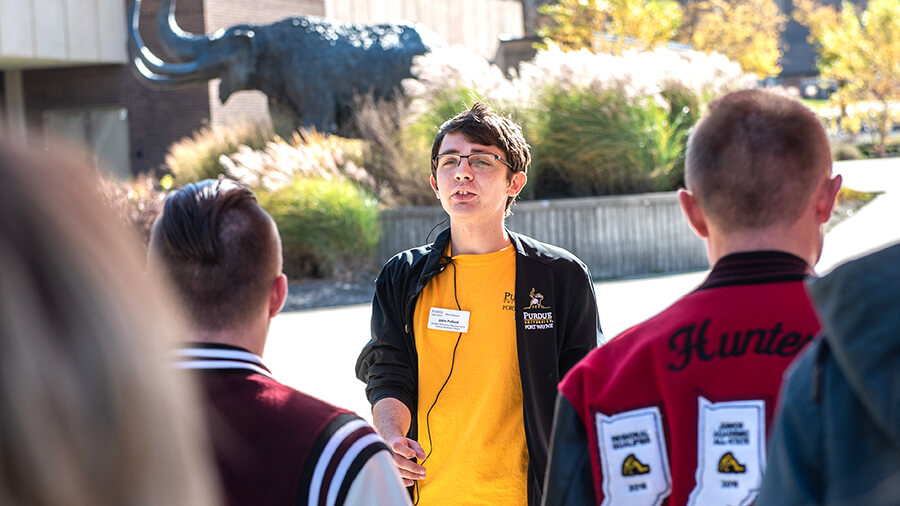 On-Campus Tours
Experience Purdue Fort Wayne firsthand with a guided campus tour. We offer a variety of ways to catch a glimpse of where your journey may lead.
Don Days
Don Days are your ultimate Purdue Fort Wayne experience and include a tour of student housing, an admissions presentation, and a tour of campus. You will also have the chance to meet with current students to see what life as a Mastodon is all about.
Based on the current COVID-19 numbers across the area and nation, the university has decided to extend the temporary requirement for all students, staff, faculty, and visitors—regardless of vaccination status—to wear face masks indoors while on campus. Visit PFW Ready to learn more.
Maps and Directions
Get help finding your way to our beautiful campus.