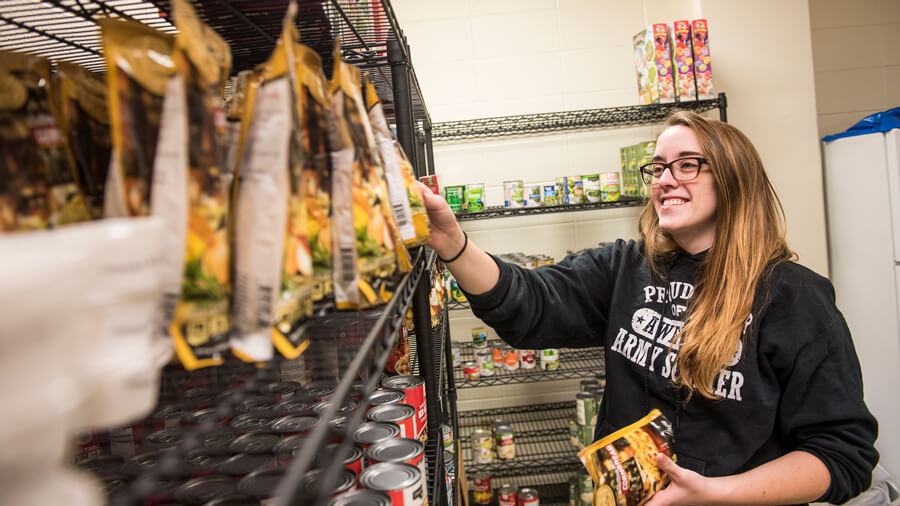 Helping Others to Help Themselves
Stocked with a variety of packaged and canned foods, the Pantry at Purdue Fort Wayne, located in Walb Union, Room G42, helps food-insecure members of both the university—including students, staff, and faculty—and the community. You can get involved by volunteering or making a donation.
We are open Thursdays from 10 a.m. to 2 p.m.
Winter Break Hours
The Pantry will close for winter break starting on December 26 and reopen January 2.
To learn more, contact us at 260-481-6647 or manore@pfw.edu.