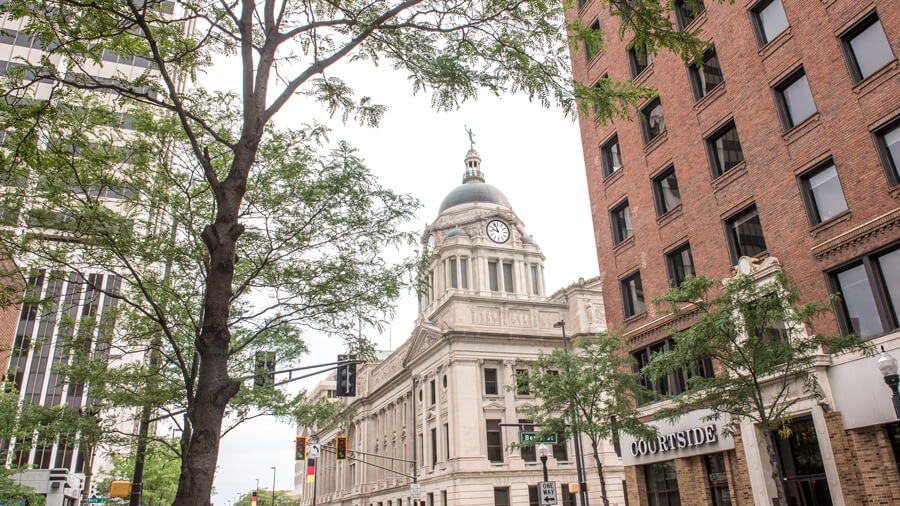 Polish Your Skills
Learn about leadership and prepare for life after college at the Senior Leadership Experience. Held in downtown Fort Wayne, this daylong retreat—held in partnership with the Indiana National Guard—will include a walking tour, sessions on engaging in the community as a young professional, networking, guidance on how to have tough conversations, social entrepreneurship, and information on the rise of downtown. You'll also have the opportunity to engage with community speakers, including the mayor of Fort Wayne
During the Senior Leadership Experience—for both seniors and graduate students—you'll provide and receive constructive feedback, and learn about group dynamics and peer mediation. You'll also learn strategies for transferring your leadership skills into the community, and you'll focus on career leadership strategies, your job search, and service on community boards.
This once-in-a-college opportunity is open to the first 45 seniors or graduate students who sign up.
The Senior Leadership Experience has been canceled for spring 2021 due to COVID-19. The program is planned to return spring 2022.
For more information or to sign up, contact Alex Backer, Director of Student Leadership, at 260-481-6598 or ambacker@pfw.edu.