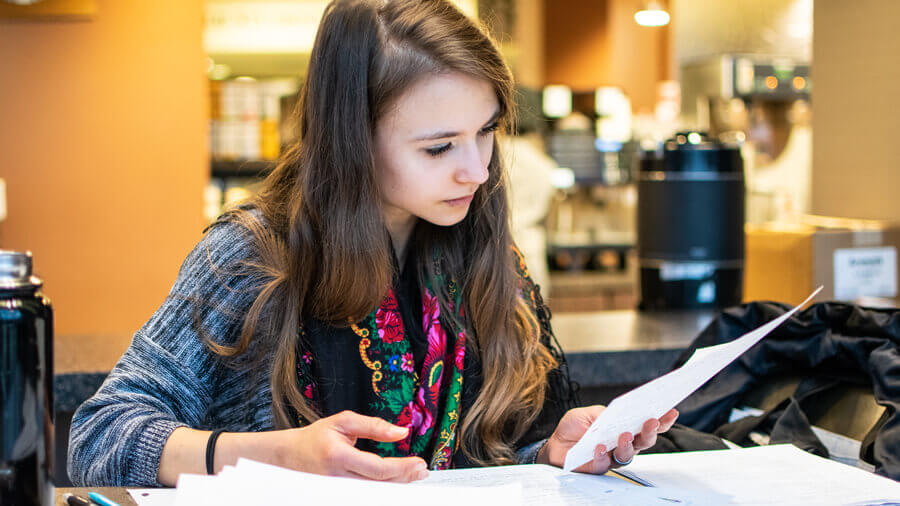 Expand your Experiences
The National Student Exchange will give you the opportunity to study with esteemed faculty across the country while advancing your Purdue University Fort Wayne degree.
Instead of crossing oceans, you'll cross state, regional, and cultural borders. You'll reap a wealth of benefits from studying in a new, diverse setting. You'll access new academic options, immerse yourself in a different environment, acquire life skills, and expand your personal and educational perspective.
Designed to provide exchange opportunities for undergraduate students for whom an overseas experience is not appropriate, comfortable, or affordable, the exchange offers a chance to spend up to two semesters at a host campus while paying your regular Purdue Fort Wayne tuition and fees during your exchange experience, or the in-state tuition rate at the exchange location.
With over 170 colleges and universities from which to choose, you're sure to find a university with just the right combination of courses, facilities, and environment to meet your academic and personal needs and interests. During your trip you will make new friends, see new places, and experience life from a different point of view by exploring life in a new location.
Here are some reasons you should participate in the National Student Exchange program:
Broaden personal and educational perspectives
Take classes not available at Purdue Fort Wayne
Explore and appreciate new cultures
Access courses with different perspectives
Live in a different geographic area
Investigate graduate or professional schools
Look for future employment opportunities
A National Student Exchange experience will be exhilarating, culturally enriching, and one of the most significant experiences of your undergraduate education. The changes seen in student attitudes, understanding of other people in other settings, maturity, self-confidence, and decision-making are similar to the experiences of students who study internationally.