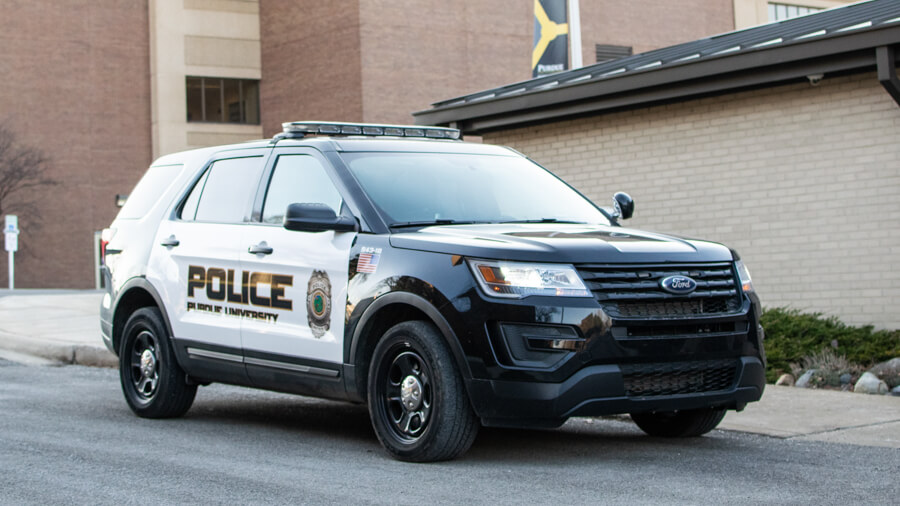 We're Here to Help
You'll find a committed police department at Purdue Fort Wayne. Our officers and staff are here to help you.
Mission Statement
Our mission is to protect and serve the campus community by providing a safe environment through enforcement, service, and education.
Location
We are located in the Support Services Building (north of the Science Building and west of the Liberal Arts Building).
Staff
We currently have 10 police officers, one safety officer, and one clerk.
Authority
Under Indiana law, our officers possess full police powers, including the powers of arrest (IC-20-12-3.5) on all property owned or occupied by the university. We work closely with local law-enforcement agencies and solicit information on criminal activity of students at off-campus locations. Through an agreement with the City of Fort Wayne, Purdue Fort Wayne police are authorized as the secondary jurisdiction throughout the city.
Employment
Please check Human Resources to see if there are currently any open positions in our department.