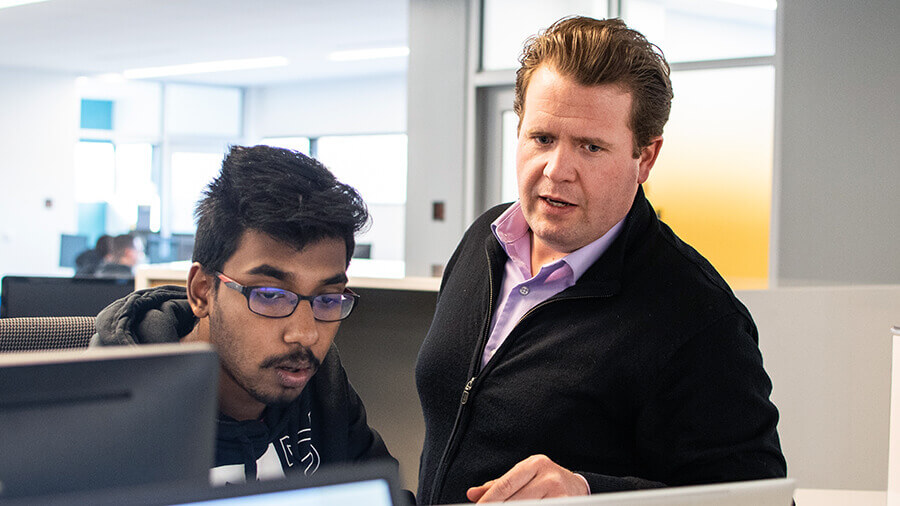 Hiring a Work-Study Student
You'd like to hire a student—that's great. Our Mastodons are some of the brightest and best, and are ready to work. Whether you're an on-campus department or an employer out in the community, we've got what you need to find and hire one of our students.
You can post your job openings on Handshake, our free, online, national job-posting service.
Frequently Asked Questions
Find the answers you are looking for in regard to on-campus employment and federal work-study.
Which organizations can utilize work-study students?
On-campus offices and off-campus nonprofit agencies that have no religious affiliation (unless the work is clerical or janitorial in nature) may utilize work-study students.
How much are we (the organization) required to pay the student?
Usually the organization pays the student 25 percent of the total amount of work-study money that the student is awarded through financial aid, while the federal government pays the remaining 75 percent. This is not paid all at once to the student, but rather in standard employee paychecks. If the organization is a nonprofit that deals specifically with literacy issues, it may qualify to have the federal government pay 100 percent of the student's wages.
How much will the student earn per hour?
Refer to Human Resources.
How many hours per week will the student work?
Work-study students typically work 10–15 hours per week. However, they can work as many as they want, until their work-study money runs out.
How do I know if a student qualifies for work study?
The student will know if they have received work-study money from their award letter from Financial Aid. If the student is unsure, they should check with the Office of Financial Aid.
How do we obtain authorization to use the federal funds?
Complete the Federal Work-Study Authorization Form and provide a copy with a Cognos report or applicable Banner Screens attached to payroll. Be sure to ask whether your student worker will be using their award in more than one department, and work with that department to determine if the student's award can be shared with your department. There is a place to indicate this on the form.