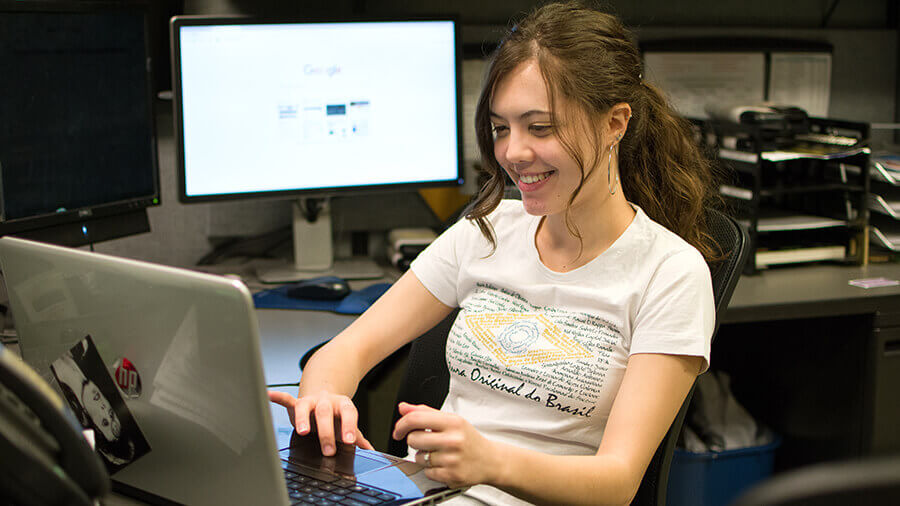 Recognizing Our Workers
The Student Employee of the Year Award was established to recognize and help promote the outstanding contributions and achievements of students who effectively combine campus work with the academic commitments.
Qualifications
The nominee must meet these requirements to be eligible for consideration:
Currently enrolled in classes as a student
Working at least 10 hours a week on campus
Employed in the same department or office for at least six months
Criteria for Award
The selection committee will evaluate all nominations based on the following criteria:
Teamwork and collaboration
Commitment
Excellence in attitude
Initiative and creativity
Problem solving
Submitting Your Nomination
National Student Employment Week is April 8–12. The winner will be announced April 12, and will be presented with a plaque and $250 award. Complete and submit the nomination form by April 2 to Career Services, Kettler Hall, Room 109.
This year, we are also recognizing student-worker supervisors. Nomination forms for supervisors must also be turned in by April 2. The selected supervisor will receive a Purdue Fort Wayne parking pass.