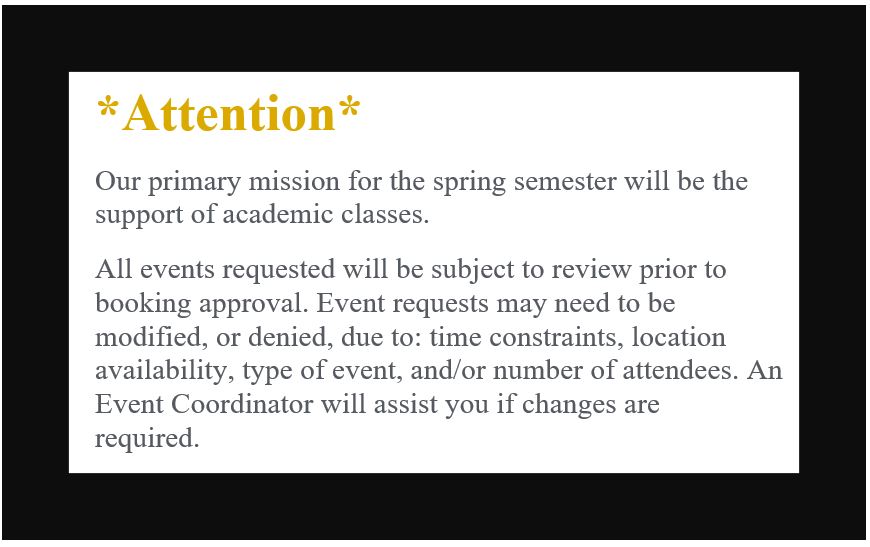 Due to restrictive scheduling parameters, please call us for current availability of the venues and hours of operation.
Note: apparent availability on the calendar does not mean the venue is truly available.
Note: All guidelines listed below are subject to change at any time based on revised COVID Restrictions from the University, CDC, Governor/Mayor Offices, Department of Health.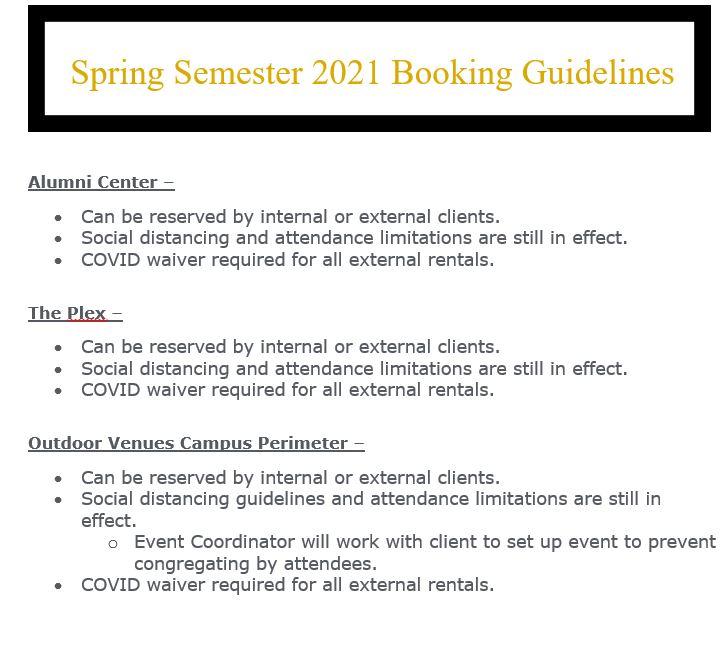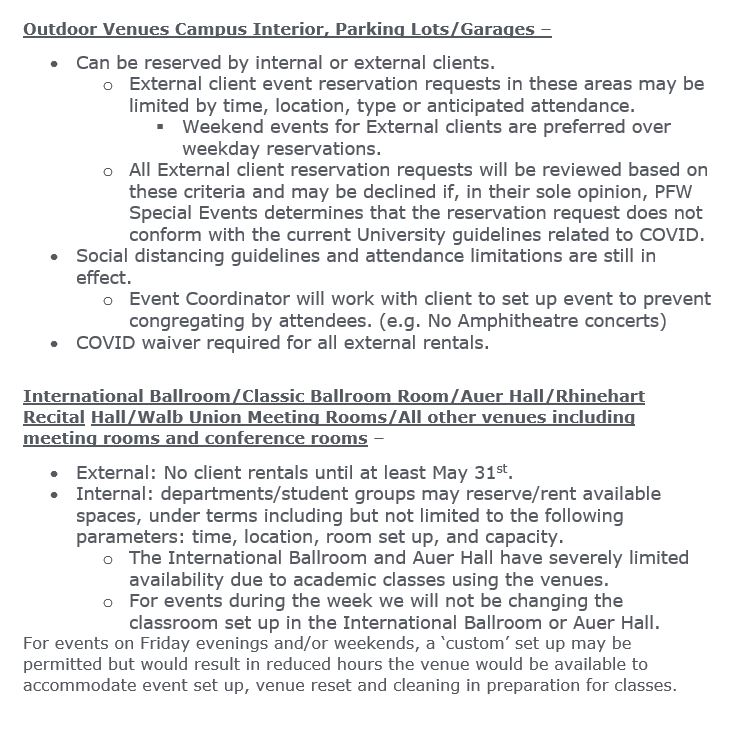 The Office of Special Events offers a variety of services to the Purdue Fort Wayne Community. Event venues ranging from intimate meeting rooms to concert halls that seat 1500+ in an acoustically excellent and ADA friendly environment. Outdoor venues that can accommodate up to 10,000 of your guests as well as audio visual technology and support.
The Special Events Department offers these Rental Discounts:*
For returning clients in indoor venues: 10% off your venue rental
For Purdue Fort Wayne Faculty and Staff hosting a personal or family event in Walb Union or the Alumni Center: 10% off your venue rental.
IU, Purdue, and IPFW Alumni renting the Alumni Center: 30% off your venue rental.
For dues paying members of the Mastodon Alumni Association renting the Alumni Center for a personal or family event: 50% off your venue rental.
* Please note: These discounts are off of venue rental only and cannot be combined with any other discounts. Discounts apply to events booked after August 1, 2015.




Connect with Special Events on Facebook