Upcoming Event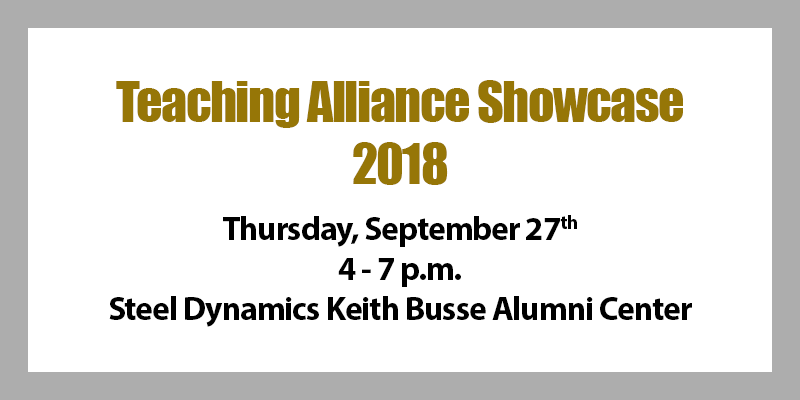 The Alliance for Teaching Enrichment is a new organization of Purdue Fort Wayne faculty created to bring together those most interested in student success, quality instruction, and advancing the academic mission of the University. The Alliance's second annual Teaching Alliance Showcase is Thursday, September 27 from 4:00 - 7:00pm at the Steel Dynamics Keith Busse Alumni Center.
Welcome to Purdue Fort Wayne!
The information presented to new faculty is crucial to first year success of new faculty members.
New faculty events, hosted by Assistant Vice Chancellor for Teaching and Learning Marcia Dixson, are scheduled to provide you with the information, resources, and contacts you need - when you need them.
Questions?
Contact the Office of Academic Affairs
260-481-6116

Continue to visit for upcoming events
New IPFW Faculty 2017-2018
Scott Bergeson
Visiting Assistant Professor in Biology
Office: Science Building 330
Phone: 260-481-6305
Email: bergesos@ipfw.edu




Kristin A. Daub
Visiting Instructor in Nursing
Office: Liberal Arts 309A
Phone: 260-481-6789
Email: daubka01@ipfw.edu




David P. Devine
Visiting Instructor in Civil Engineering
Office: Engineering & Technology 342
260-481-6965
Email: devined@ipfw.edu




Lakshmi Palaparambil Dinesh
Visiting Instructor in Business Analytics
Office: Neff 340Q
Phone: 260-481-6484
Email: dineshl@ipfw.edu




Maxwell Fowler
Continuing Lecturer in Computer Science
Office: Engineering & Technology 125N
Phone: 260-481-6343
Email: fowlml01@ipfw.edu




Naomi Gurevich
Assistant Professor of Communication Sciences and Disorders
Office: Modular Clinic and Classroom 116
Phone: 260-481-6416
Email: gurevicn@ipfw.edu




James Hess
Continuing Lecturer in Management
Office: Neff 340R
Phone: 260-481-6469
Email: hessjp@ipfw.edu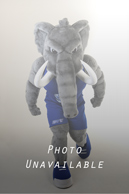 Benjamin Kearl
Visiting Assistant Professor in Education
Office: Neff 240H
Phone: 260-481-4125
Email: kearlb@ipfw.edu




Michael Kirchner
Assistant Professor of Organizational Leadership
Office: Neff 288D
Phone: 260-481-6305
Email: kirchnem@ipfw.edu




Tiffany J. Kirchner
Visiting Assistant Professor in Nursing
Office: Liberal Arts 331B
Phone: 260-481-0250
Email: kirchnet@ipfw.edu




Sarah LeBlanc
Assistant Professor of Interpersonal Communication and Research Methods
Office: Neff 230H
260-481-6685
Email: leblancs@ipfw.edu




Peter L. LeBouillec
Visiting Assistant Professor in Mechanical Engineering Technology
Office: Engineering & Technology 221N
Phone: 260-481-0679
Email: leboullp@ipfw.edu




Jessica J. Matyas
Visiting Assistant Professor in Psychology
Office: Neff 380C
Phone: 260-481-6210
Email: matyasj@ipfw.edu




G. Aaron McCord
Clinical Assistant Professor of Nursing
Office: Liberal Arts 309B
Phone: 260-481-6872
Email: mccoga01@ipfw.edu




James C. McHann Jr.
Visiting Assistant Professor in Management
Office: Neff 340
260-481-6470
Email: mchannj@ipfw.edu




Nathan A. Rupp
Assistant Librarian/Director of Technical Services and Information Technology
Office: Helmke Library 419
Phone: 260-481-6086
Email: ruppn@ipfw.edu




Leslie Shank
Clinical Assistant Professor of Nursing
Office: Liberal Arts 309B
260-481-6284
Email: schwll02@ipfw.edu




James Stover
Visiting Instructor in Theatre
Office: Williams Theatre 128E
Phone: 260-481-6941
Email: stoverj@ipfw.edu




Hank B. Strevel
Assistant Professor of Strategic Management
Office: Neff 340P
Phone: 260-481-6491
Email: strevelh@ipfw.edu




Eugenio Ursino
Visiting Assistant Professor in Astronomy
Office: Kettler 223A
Phone: 260-481-6150
Email: ursinoe@ipfw.edu




Jessica Vachon
Continuing Lecture in Web Design
Office: Visual Arts 213
260-481-6709
Email: vachja01@ipfw.edu




Raymond Voss
Visiting Assistant Professor in Psychology
Office: Neff 388F
Phone: 260-481-6399
Email: vossr@ipfw.edu