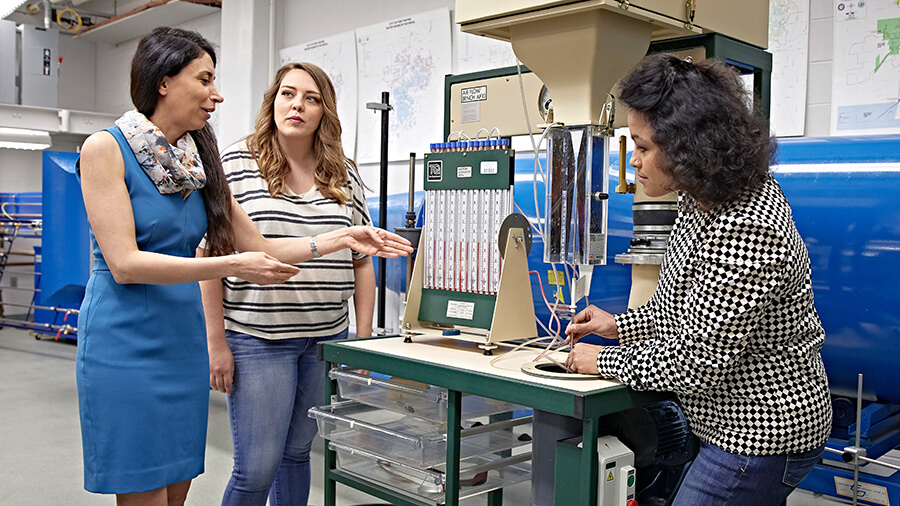 We Keep You in the Know
At Purdue Fort Wayne, you have access to consumer information that maintains transparency for current and prospective students, parents, and the public.
Accreditation
The university is accredited by the Higher Learning Commission. Some of our programs are also accredited and/or approved by other agencies and accrediting bodies. This information can be found on department-specific websites.
Campus Security Report
At Purdue Fort Wayne, we strive to enforce security policies and keep crime to a minimum to ensure your safety. University Police produces an Annual Safety Report [PDF] that discloses relevant information regarding these policies and crime statistics. You can also view historical information about our campus on the University Police website.
Student Information
Student Diversity
Student Enrollment Trends
Student Characteristics
Student Success
Gainful Employment Disclosures
Graduate Successes
We are invested in your successes and endeavors after you graduate. The Career Development Center collects data each year through the First Destination Survey [PDF]. This document is a snapshot of graduates. It includes an array of statistics, including employment and graduate school information. For those with a Purdue University user account, an interactive dashboard (internal) has been created to help you filter this information by specific colleges, departments, and majors. For those without a Purdue University user account, a less detailed dashboard (external) has been created.
Net Price Calculator
The Net Price Calculator is a tool designed to help students estimate what it may cost to attend Purdue University Fort Wayne. Actual net price can vary significantly based on student eligibility and does not represent an actual award. For more information, see the Office of the Bursar for detailed information on tuition and fees. You may also visit the Office of Financial Aid to learn more about financial aid.
Services for Students with Disabilities
Services for Students with Disabilities ensures equal access to university programs and services for eligible students.
Additional Information
We provide additional consumer information on the following topics: