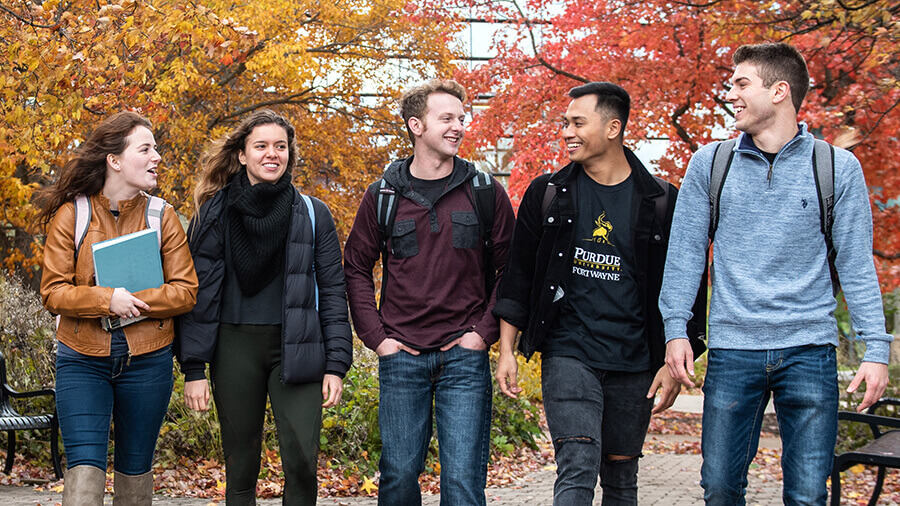 Office of Institutional Equity Committed to Equality
Purdue Fort Wayne is strongly committed to providing all students and employees with fair and equal treatment in a diverse and inclusive environment, free of discrimination and harassment. The Office of Institutional Equity provides leadership to the Purdue Fort Wayne community in upholding those practices and policies consistent with this commitment and with state and federal laws regarding equal access, equal employment, and educational opportunity for all persons without regard to race, religion, color, sex, age, national origin or ancestry, marital status, parental status, sexual orientation, gender identity, gender expression, genetic information, disability, or veteran status.
Submitting a Complaint: Effective and Fair Procedures
Purdue University Fort Wayne is committed to addressing discrimination complaints promptly and consistently, using procedures that are effective and fair, and to resolving complaints at the lowest organizational level whenever possible. Persons who feel they have been discriminated against should bring their complaints to the attention of their department head or supervisor, or seek assistance from Human Resources of Office of Institutional Equity.
"No person in the United States shall, on the basis of sex, be excluded from participation in, be denied the benefits of, or be subject to discrimination under any educational program or activity receiving Federal financial assistance." - Title IX

Title IX is part of the Education Amendments of 1972 to the 1964 Civil Rights Act and is enforced by the U.S. Department of Education. This federal law prohibits discrimination on the basis of sex in education programs or activities operated by recipients of federal financial assistance. Title IX applies to all participants of such programs, including students, parents and faculty/staff members. The purpose of Title IX is to help foster safe and respectful university environments that better protect students, faculty and staff from incidents of sex-based discrimination and sexual harassment, including sexual violence, relationship violence and stalking.

This website provides community members with links to the University's policies, procedures and campus-specific resources.

Due to recent changes to the federal Title IX Regulations, our online reporting form is currently under construction. If you would like to file a formal Complaint of Harassment, Discrimination, or Title IX Harassment, you may schedule an appointment or request a formal complaint form by emailing [email protected].
File an Incident Report About Employee Behavior