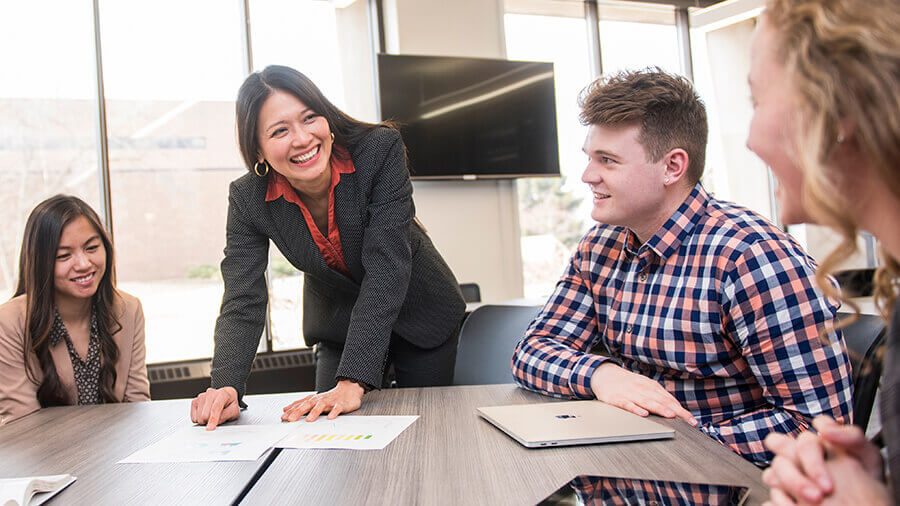 Inclusive Hiring Initiative
The Inclusive Hiring Initiative aims to take a deeper dive into the university's current Talent Acquisition and Diversity process through the development of sustainable guidelines and trainings on a compliant and inclusive hiring process that aligns with the University's strategic plan and our commitment to a place where everyone can flourish. A collaboration between the Office of Diversity, Equity and Inclusion, Human Resources and the Office of Institutional Equity, Academic Affairs, faculty partners, and our executive cabinet, this process brings forth new resources to guide the talent acquisition process. This includes various checkpoints throughout the hiring process that support efforts to be intentional in building a more diverse workforce.
Initiative 1: Establish Inclusive Hiring Processes
Goal: Create and Improve the hiring process of faculty and staff by establishing inclusive process and training.
Objectives:
Partner with Academic Affairs (VCAA) and Human Resources|Institutional Equity (AVC) to establish intentional inclusive hiring processes.
Collaborate with Cabinet to establish senior leadership/ administrative inclusive hiring process.
Create a learning plan that advances the university-wide knowledge of inclusive hiring. (in-person and online)
Implement long-term dashboard to track inclusive and diverse hiring and training participation
Resources