Annual Online Training - Foundations to Workplace Success

Human Resources and Office of Institutional Equity is committed to helping our employees be successful. Foundations to Workplace Success is a training program designed to support the Claims Mitigation Program by providing employees with important information to help them make informed decisions in a variety of situations. This program consists of five online training modules that all employees are required to complete.
Please follow these steps to complete your training:
1. To access the online training modules, please go to:
www.eventreg.purdue.edu/webcert
2. You will need your Purdue Career Account username and BoilerKey. If you do not have this information, please contact the IT Services Helpdesk at (260) 481-6030.
3. Once you log in, you will see this: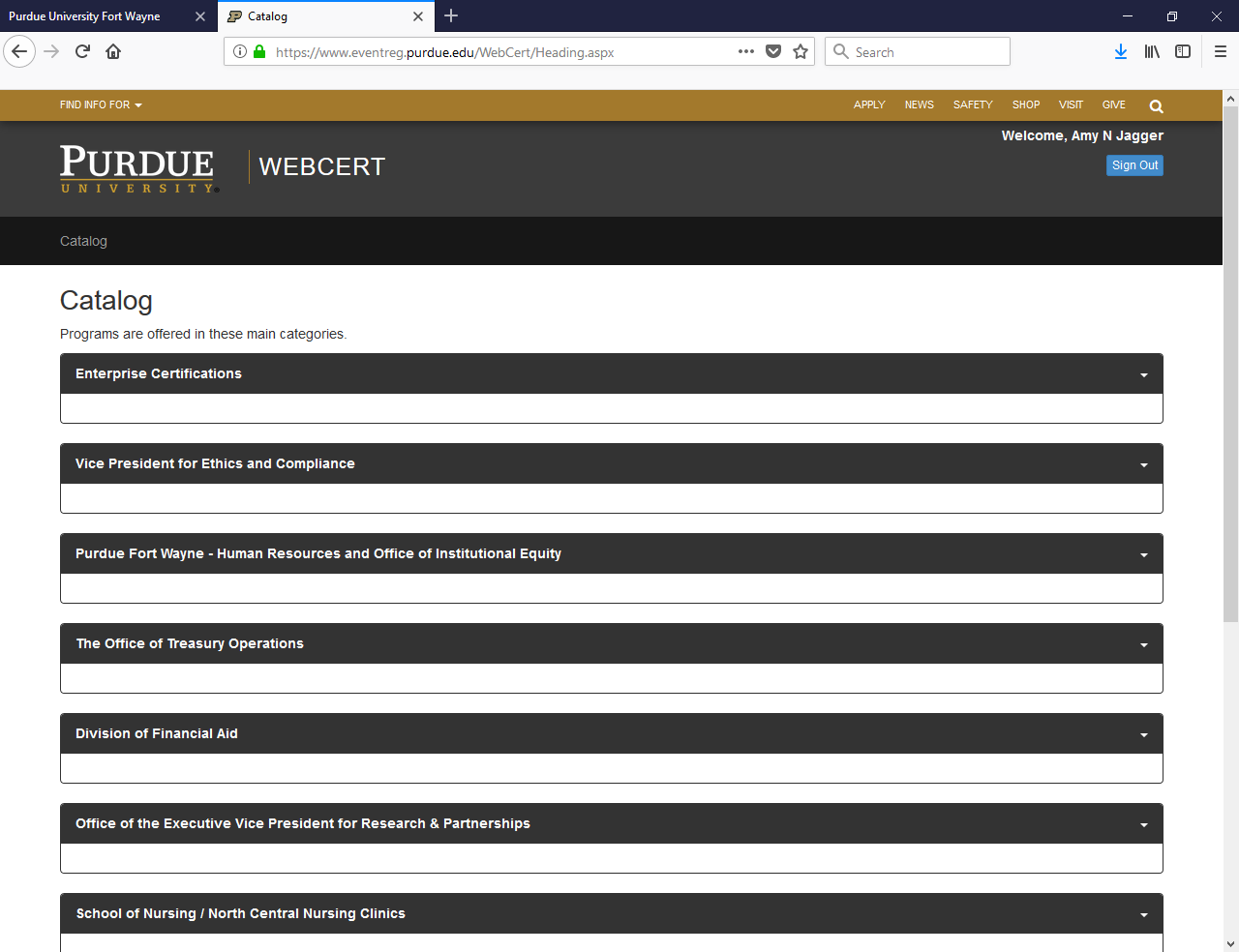 4. Click on Purdue Fort Wayne - Human Resources and Office of Institutional Equity. You will see this: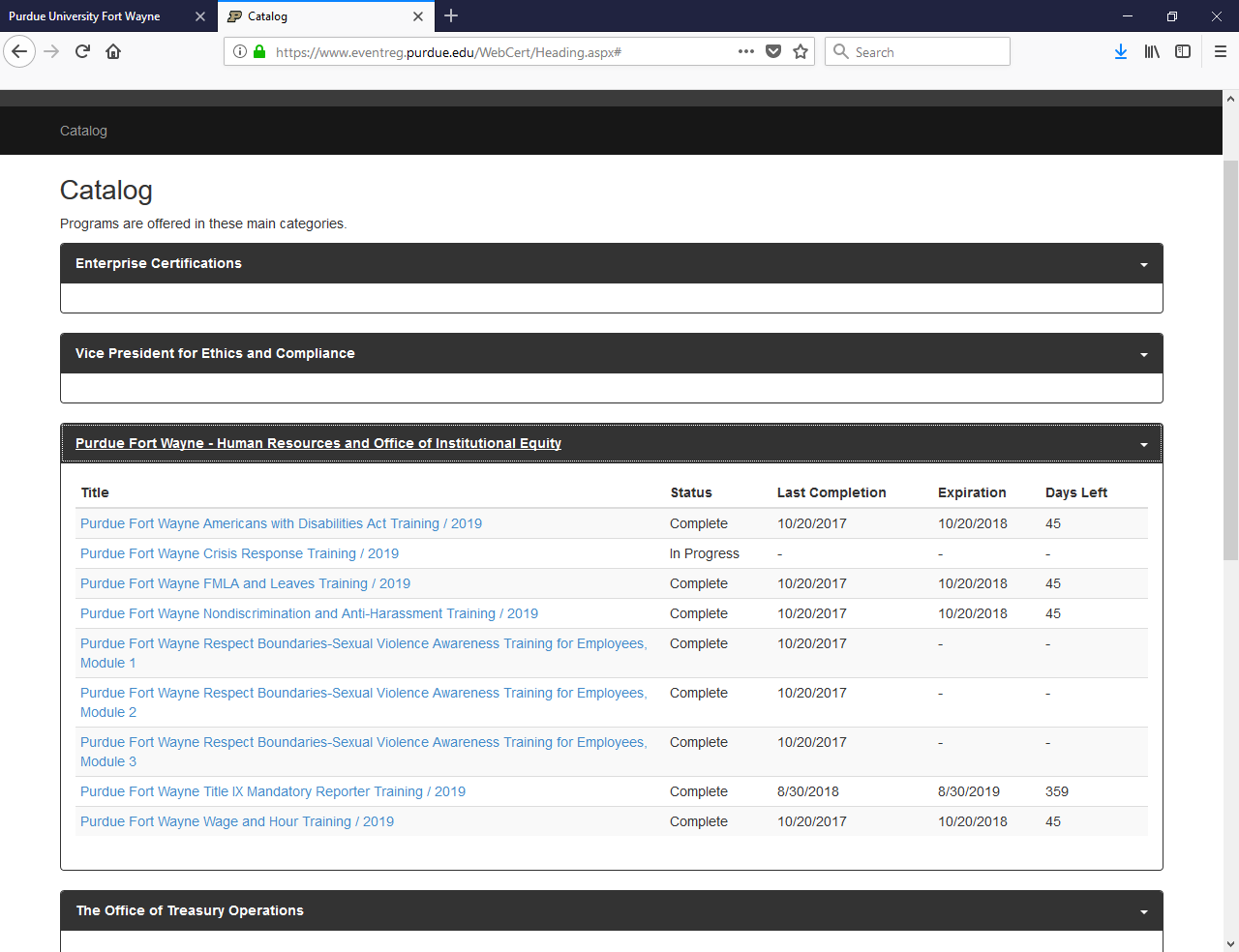 5. As a new employee, you are required to complete all of the modules listed. Each year, you will receive an email reminding you that it is time to take the training again, with the exception of the Respect Boundaries Modules, those are done only once. You can click that same link for the Title IX Mandatory Reporter Training as well.
6. After you click on the module you wish to complete, you will see a registration screen:

7. Click on the green "Take Certification" box. There may be a screen that follows asking for additional information. Complete the missing information and hit continue if this occurs.
8. Once this registration process is complete, you will receive an email that contains the link to the training module:
9. Click on the link in your email to go to Blackboard and complete the training. Clicking the link will take you here:
10. Login to Blackboard using your Purdue Career Account information (you will need your BoilerKey). Once you are logged in, you will see this screen:
11. Click on the module you registered to complete, then you will see this screen:
12. Click the title heading in the second section (for example, in the photo above, you would click the "Equal Opportunity Module" link). This will open the training video and quiz. Please be aware that when answering the questions, there can be more than one right answer, the question will be marked incorrect until you select the right answer. You must complete the quiz with 100% of the answers correct before your training status will be listed as complete.
13. When you have successfully completed the module, you will receive a confirmation email:
*All employees must complete the following five modules:
Americans with Disabilities Act (ADA)
Crisis Response
FMLA and Leaves
Nondiscrimination and Anti-Harassment
Wage and Hour
*Click here to take Respect Boundaries 1,2,3 and Title IX Training (only necessary if you have been notified to complete these)
If you have any questions about the training, or you experience technical issues, please contact us at (260)481-6840.