2017
Graduated May 10, 2017
Matthew Danielson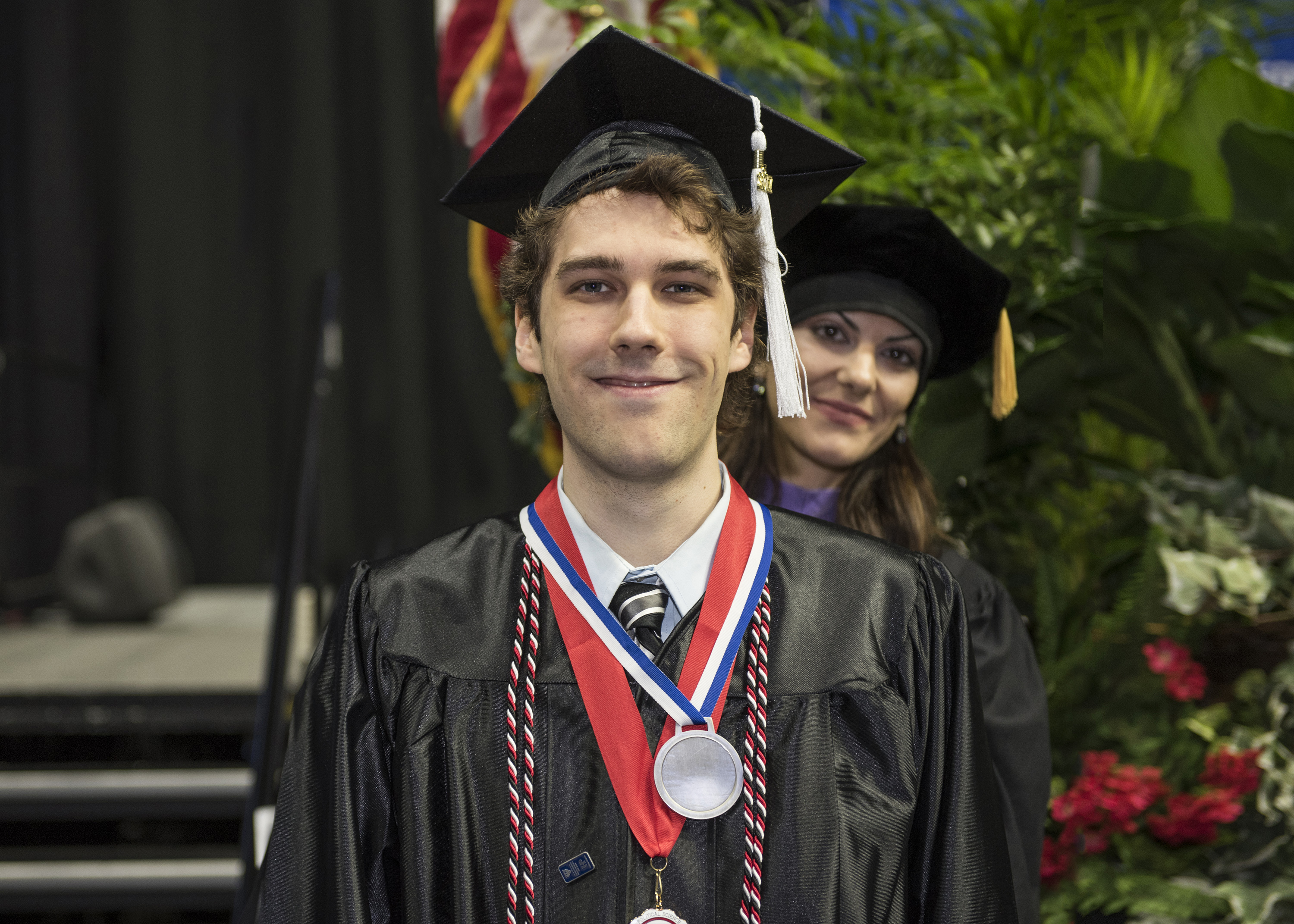 Matthew will be graduating with degrees in Political Science and English (concentration in writing). His senior project in political science explored the diversity of Indiana political culture, and his senior English project, which is also his senior Honors project, uses literary theory to examine the cultural context of the Merrie Melody and Looney Tunes cartoons of 1952. Matthew is a current recipient of the Withers Scholarship, presented at the IPFW History Undergraduate Conference, and is the winner of the 2017 Outstanding English Major award, and the Sylvia Bowman award for literature studies. Matthew serves as the current president of the campus Lutheran student group, interns for the College of Arts and Sciences Media and Communications, works in the Math Test Center for CASA, is a registered Suzuki violin teacher, and is in the process finalizing which graduate school to attend next fall.
Heather Dewey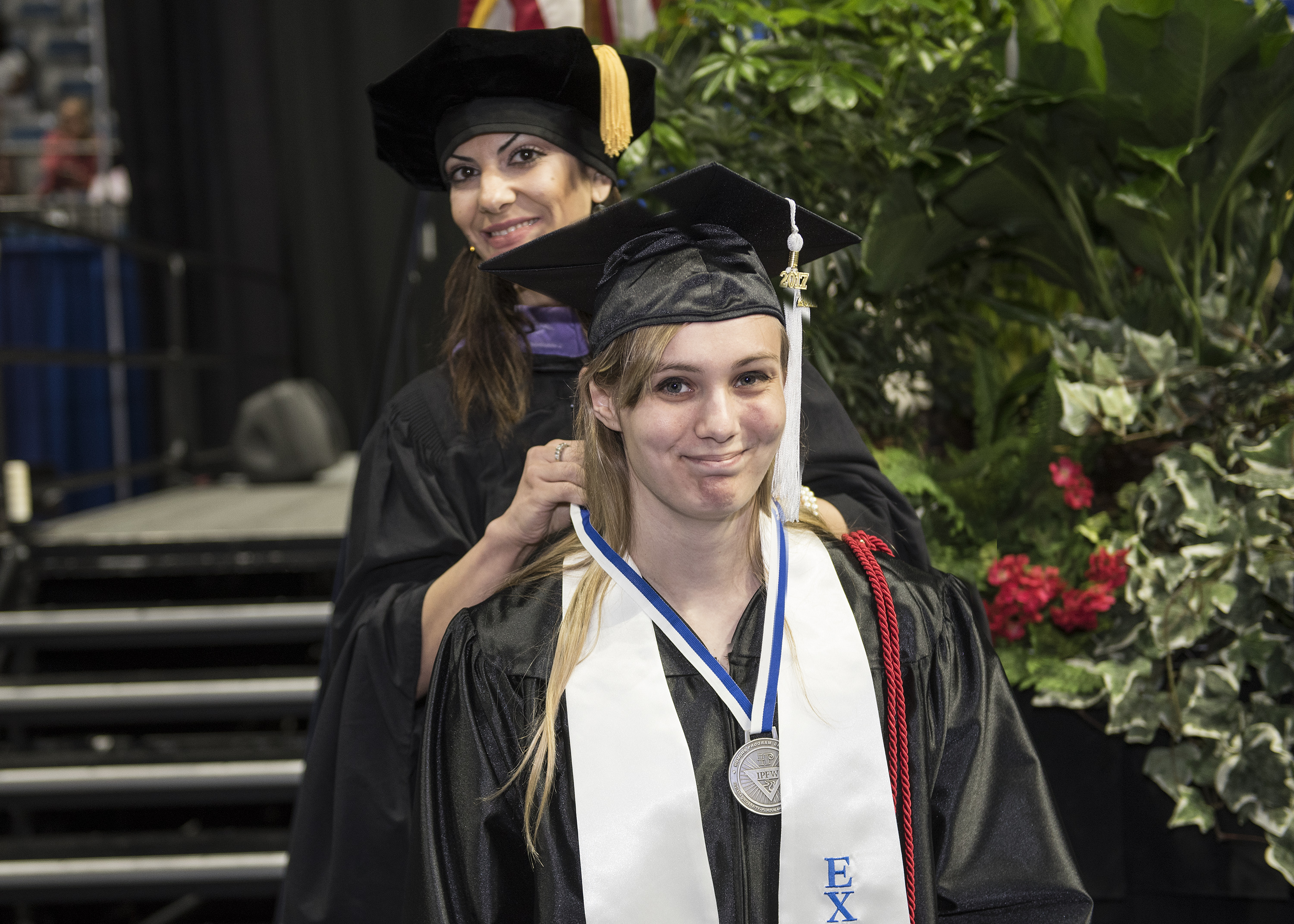 Heather will be graduating this semester with a major in History, minors in Spanish and Creative Writing, and a certificate in International Studies. After working for a year, she intends to apply to graduate programs for World History and become a historian who studies historiography and public perceptions of history based on the standard narrative presented to people in things like textbooks and popular culture. Although Heather wasn't involved in clubs, She is a Lead Consultant with the Writing Center, do editing and grant writing for the Computer Science Department, and worked for Society and Enterprise. She co-authored an article with Dr. Weiner, which is under review, about human rights in Frank Tannenbaum's books on Mexico and public reactions to him. This year Heather was a teaching assistant for "Holocaust and Modern Genocides," and won three awards: an IPFW Exemplar award, Outstanding Senior in the History Department, and Outstanding Researcher in the History Department. In her spare time, she and her sister (an illustrator) are working on a novel that they plan to self-publish.
Cody Fuelling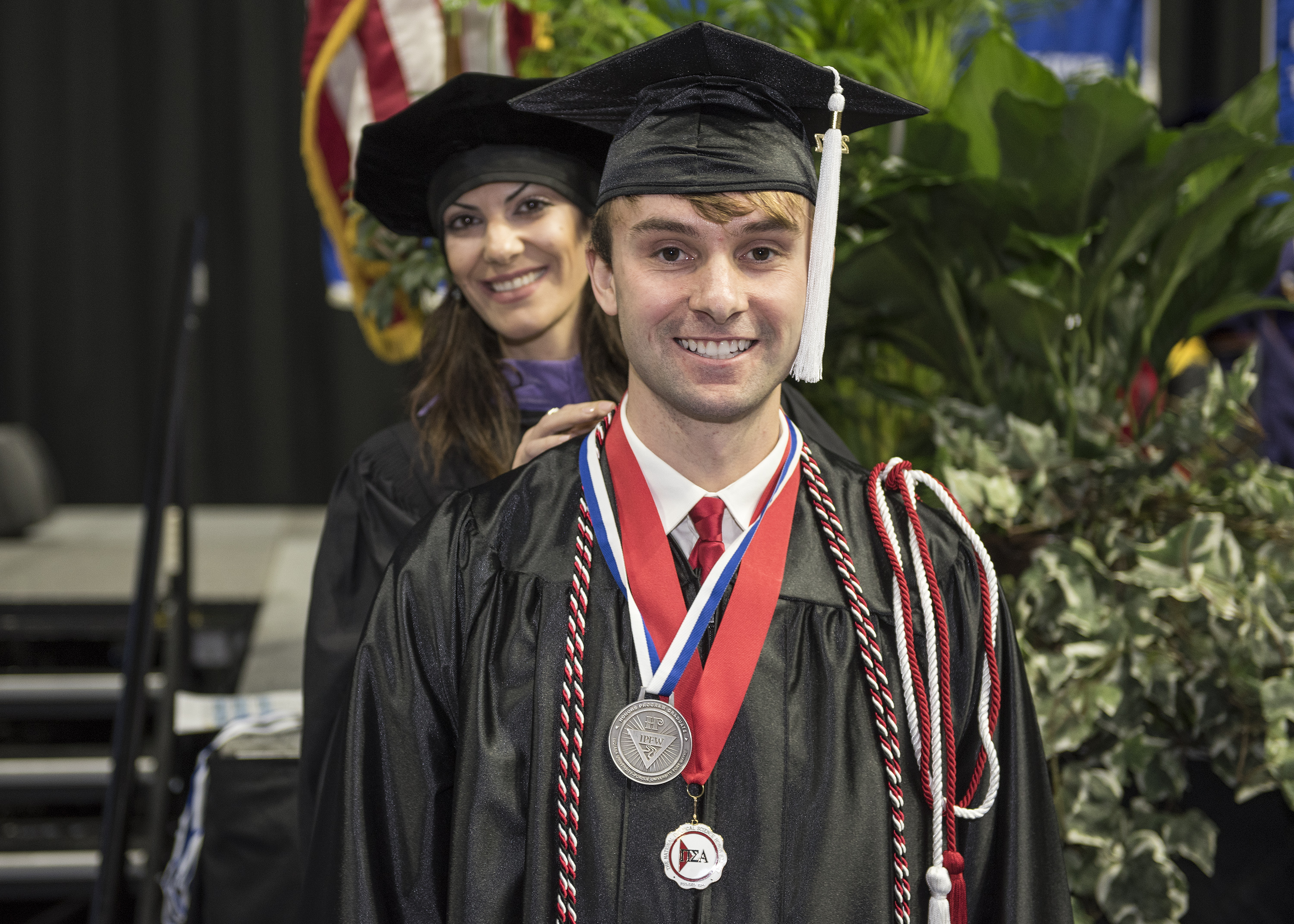 Cody is finishing his fourth year at IPFW with majors in History and Political Science, an Honors Certificate, and a Certificate in International Studies. He has been a research assistant for two professors in the Department of History and currently works as a teaching assistant in the Department of Political Science. He has presented at the 7th, 8th and 9th Annual History Conferences has received two scholarships from the Honors Program, and works as an Assistant Book Review Editor for Enterprise and Society. He has received three scholarships from the Honors Program, been a student representative on the College of Arts and Sciences Student Affairs Committee, and was on the team representing IPFW at the second-largest American Model United Nations conference in the United States.
Andrew Hakes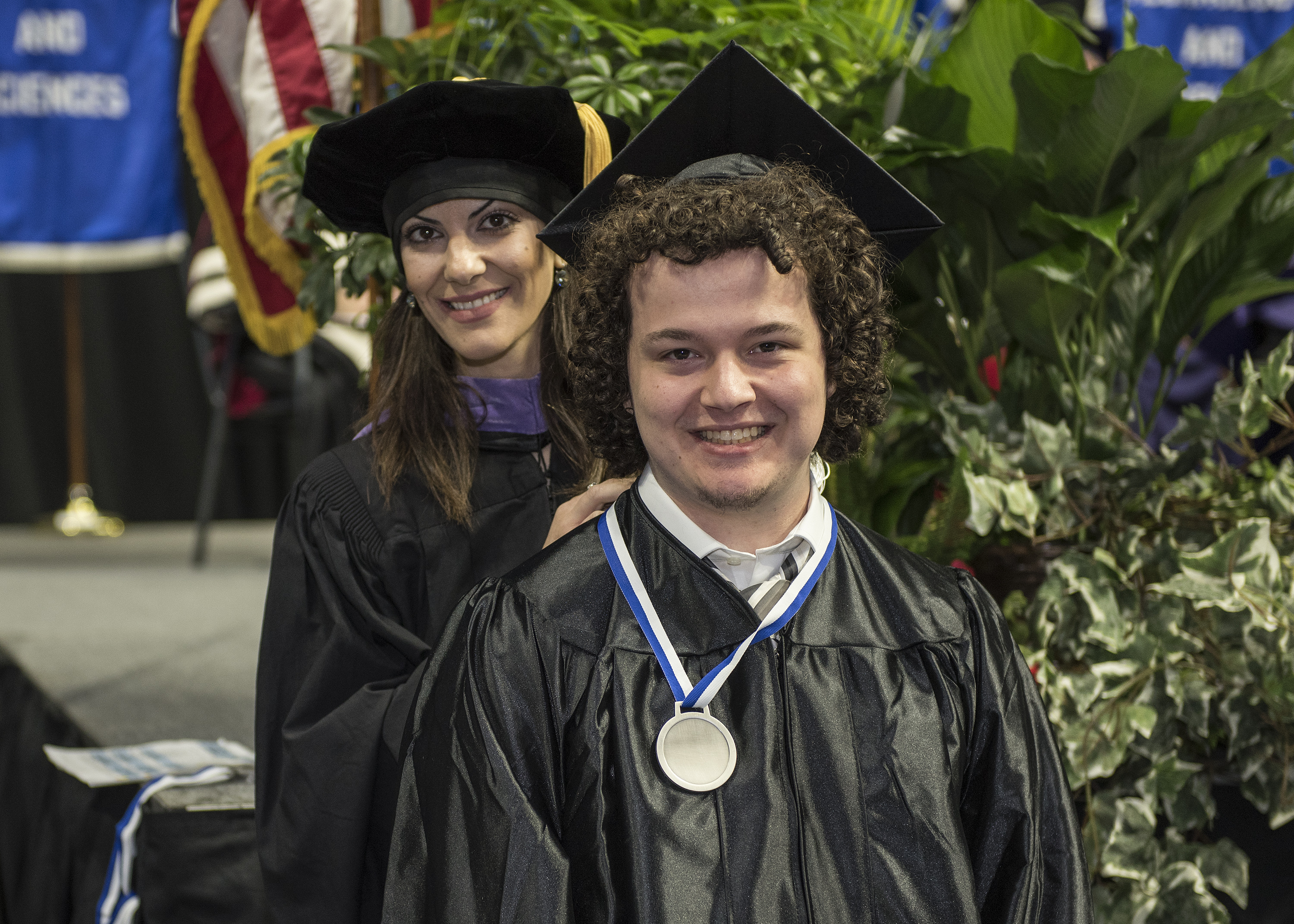 Andrew majored in history and two minors, one in political science and the other in psychology. He is also working to obtain the International Studies Certificate and Honors Medal. Andrew's area of interest in history is revolution, particularly during the Cold War, and two semesters ago he studied abroad in Argentina. After graduating Andrew plans on taking a few years off to better decide what he would like to do with his life, but he does want to travel and increase his language skills.
Ariana Jehl
Ariana will be graduating with her BS in Elementary Education. During her time at IPFW she has been involved with Student's for Life, Love Your Melon, Society for Leadership and Success, Spanish Club, the Honors Program and the universUniversityteam. She enjoys being involved with her community by volunteering, instructing dance classes, coaching high school cheerleading and leading a middle school youth group. Her passions include drinking coffee, meeting new people, helping others and travelling. Ari leaves in April to teach English in Ecuador for a few months and is excited to see where life takes her!
Zachary Jones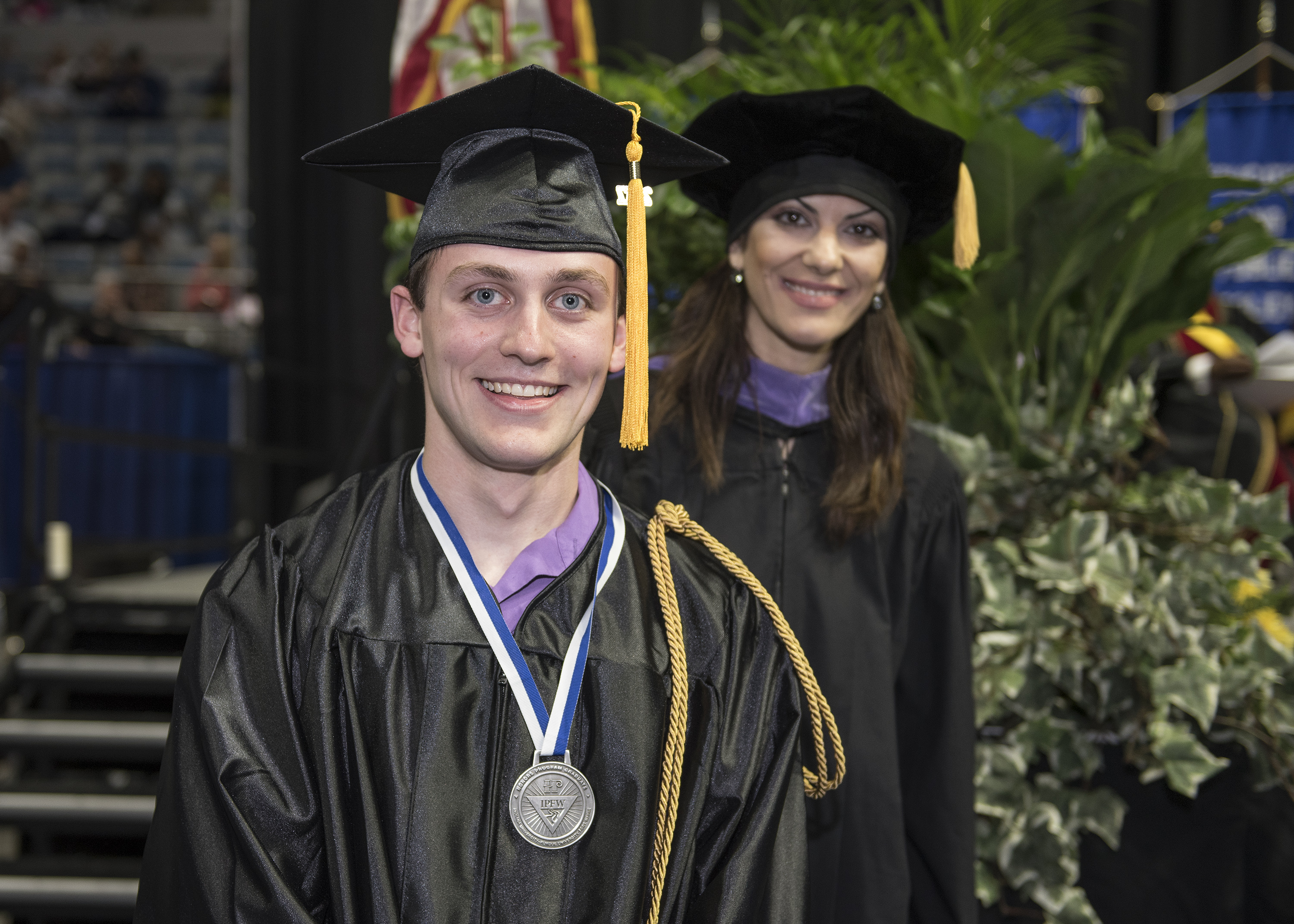 Zachary is a biology premed major who will be graduating this May. Zachary noticed Dr. Jordan's interest in salamanders during his freshman year and decided to jump on the boat with him. We have traveled to many wetlands over the years collecting both adult and larva salamanders. Zachary has participated in the Biology, Chemistry, and Pre-med clubs, in which, he served as the both the vice president and secretary for the Pre-med club. Once Zachary graduates, he plans on working in a medical lab until he decides to pursue a career as a medical doctor.
Dayvid Myers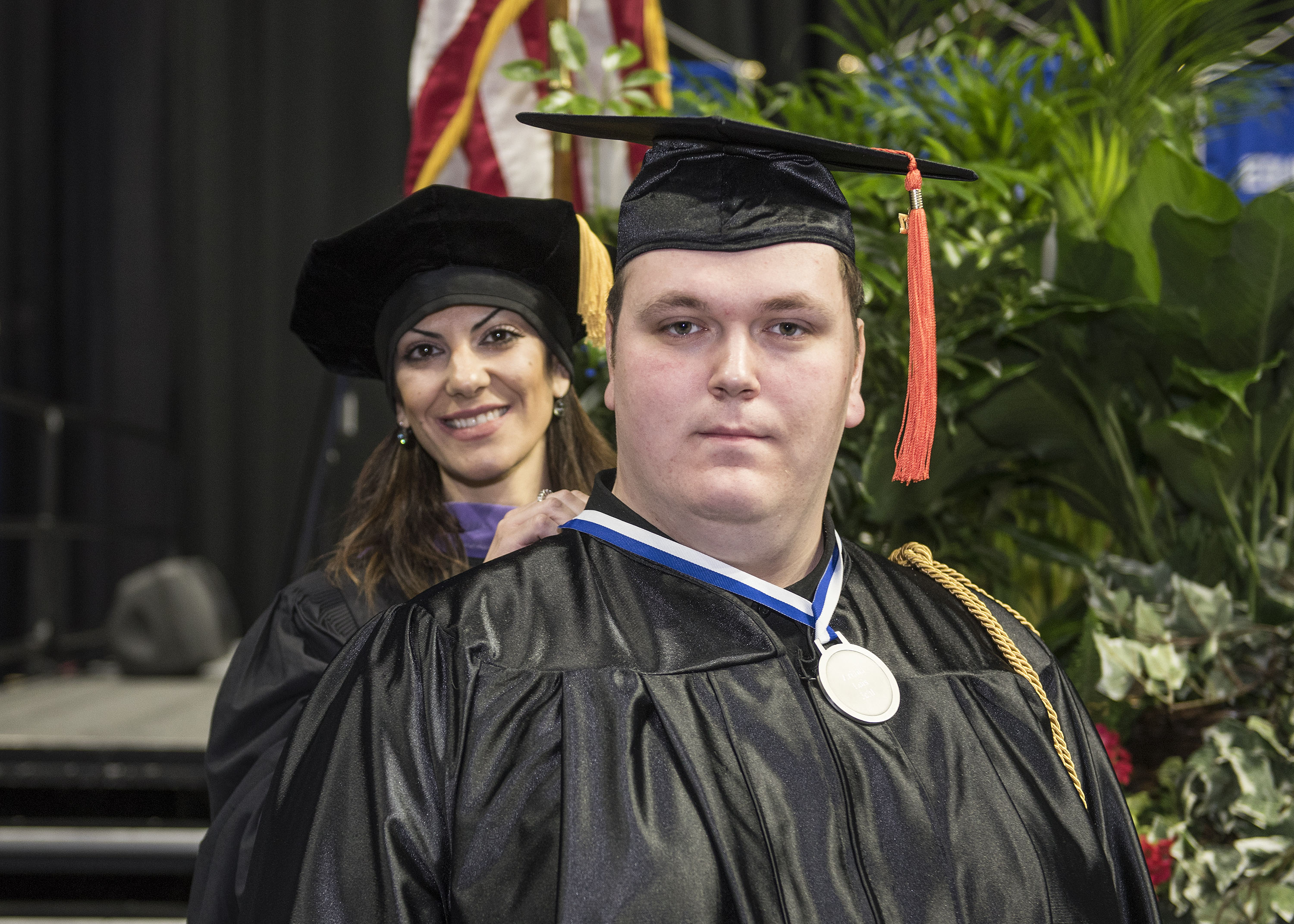 Dayvid began attending IPFW as a dual credit student in the spring of 2013. He was awarded the Chancellor's Distinguished Scholarship based on his SAT scores. He enrolled as a full-time student in the Information Technology program in the fall of 2013. He later added minors in both Computer Science and Organizational Leadership. He joined the honors program in the fall 2014 semester. He earned the majority of his honors credits in H-Option Computer Science courses. His largest H-Option project was for his second semester Java course. For this course, he designed and programmed a Battleship game with a graphical interface and an AI opponent. To date, Dayvid has earned a 4.00 GPA in five out of his planned eight semesters for a cumulative GPA of 3.92 as of January, 1st 2017. He was employed as a tutor at the Engineering Technology Computer Science Student Success Center's help center from the start of the fall 2016 semester through March 1st, 2017 when he left to begin a Software Developer internship at General Dynamics Mission Systems. Over the last several years Dayvid has been privileged to learn from many incredible instructors in the fields of Information Technology, Computer Science, and Organizational Leadership.
Aaron Thieme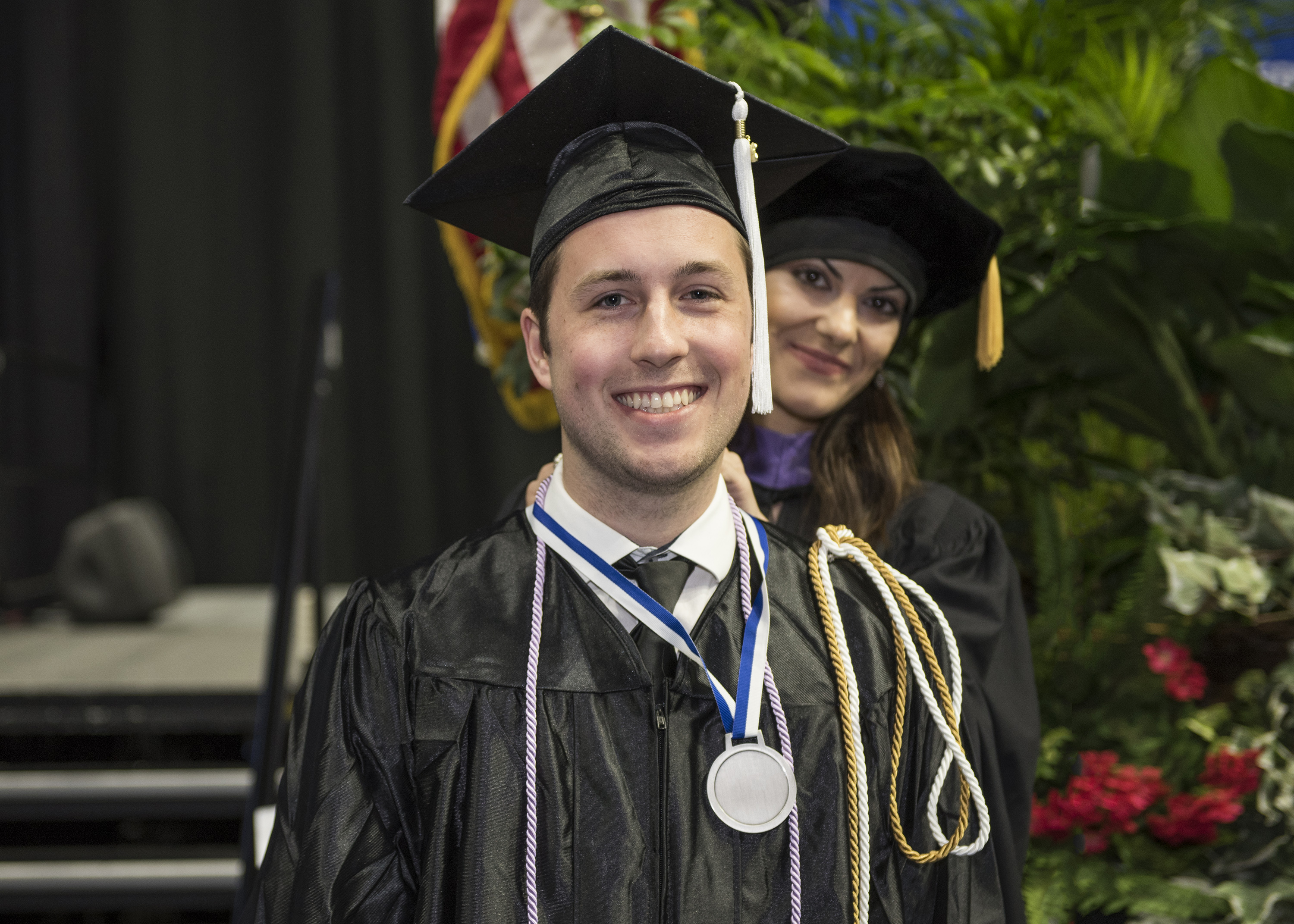 Aaron graduating in May with a BA in Philosophy with a Minor in Professional and Applied Ethics, a BA in Women's Studies, and a BS and an Undergraduate Research Certificate in Mathematics. Over the last few semesters, he has been working at the Computer Science Department's Analogical Constructivism and Reasoning Lab (ACoRL). He attended the 2014 Summer School in Logic and Formal Epistemology at Carnegie Mellon University, the 2015 Summer Seminar in Philosophy at Colorado University Boulder (where he began work on his honors project), and the 2016 Summer School in Logic and Computation at the University of Göttingen. Aaron won the Indiana Philosophical Association's Undergraduate Essay Prize in 2014, 2015, and 2016, and has presented his work several times at professional conferences. In the fall he will be attending graduate school in philosophy.
Kakathi Tummala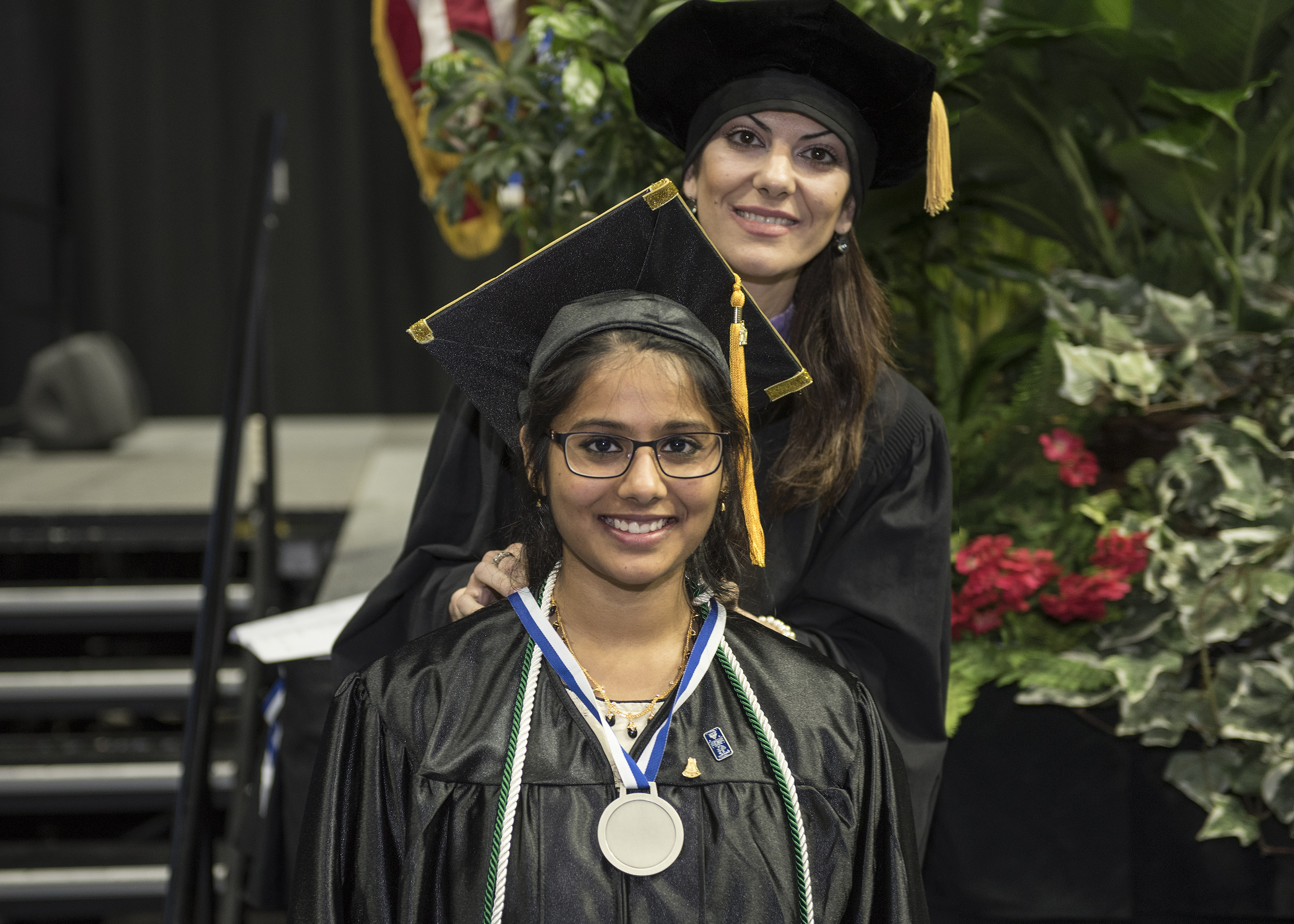 Kakathi was born and raised in India. She completed high school in India and took necessary exams to go to medical college there. Although she was all set to go to medical school Kakathi didn't feel ready and wasn't sure if she wanted to become a doctor. During a vacation to America after 12th grade, she decided that she wanted to study here. Her parents did not like the idea. In fact, nobody did. For them not only was she doubting a good career choice but also wanting to study in a different country that is 8792 miles away from home. To Kakathi America presented the opportunity to explore different career paths which are not easy to do back home. Now, after almost four years of exploring, she is going to apply to medical school this summer. Many people told her that she wasted four years just to go back to the career choice that she had in front of herself in the first place. But to Kakathi there is a difference. Now she is choosing this career with all her heart and not because someone asked her to. From her experience, she has learned that it's ok to be unsure sometimes and it's ok to wait and figure out what you want. You don't have to do what everybody wants you to do (unless that's what you want too).