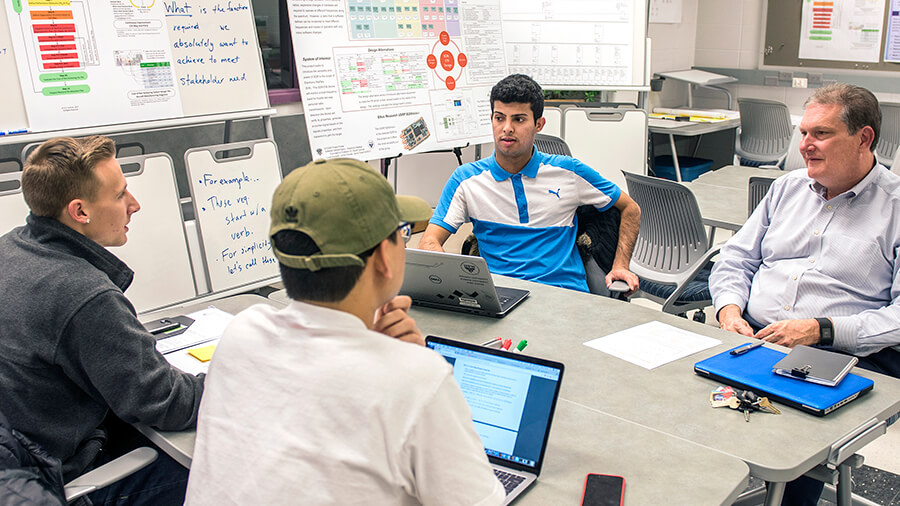 Put Our Knowledge to Work
You've got problems; we've got solutions. Access a wide range of research capabilities through Purdue Fort Wayne's various Centers of Excellence and our partnerships with other research institutions. Our expert faculty and staff and dedicated students can tackle any of your research-related needs, from manufacturing processes to environmental sustainability.
Centers of Excellence
Our Centers of Excellence are dedicated to the creation of new knowledge:
Two new Centers of Excellence will soon begin serving the community:
Center for Collaborative Media
Center for Marine Conservation and Biology
Continuous Improvement
Hosted by Purdue University and delivered in partnership with Ivy Tech Community College and Vincennes University, the Indiana Manufacturing Competitiveness Center aims to catalyze growth and reinvigorate the American dream for future generations. The center concentrates on three areas of manufacturing innovation: education and workforce development, technology adoption and transfer, and research for future competitiveness.
Find out how your business can benefit from the center's workforce-development, technology, or research work.